Why Choose WordPress Hosting?

Source adopttheweb.com
WordPress has become one of the most popular website or blog content management systems (CMS) today, with millions of users making use of its features. One important consideration when using WordPress is choosing the right hosting service. Many hosting companies now offer WordPress-specific hosting services with numerous benefits. This article will discuss why WordPress hosting services are vital for website owners or bloggers.
Here are some of the benefits of choosing WordPress hosting services:
Optimized Performance and Speed
A website's performance is critical; faster-loading websites improve visitors' experience and also help with SEO. WordPress hosting services offer an optimized server setup, resulting in faster-loading websites. The server resources that come with WordPress hosting packages have a faster processing rate, increasing the speed of your website or blog. Fast websites provide better user experience and can result in more traffic.
WordPress hosting providers also offer features that help to improve website speed, such as Content Delivery Network (CDN) integration, caching solutions, and optimized server configurations.
Automated Backups and Updates
WordPress hosting services offer automated backups and updates that keep your website up-to-date and secure. This feature saves time and ensures the website's stability. Updates are essential to protect your website or blog from any security breaches, hacks, and other malicious attacks. Keeping the website managed and updated consistently may be challenging for website owners, especially for those who have little technical knowledge. But with WordPress hosting services, manual updates and backups are taken care of automatically, leaving website owners more time to focus on other critical aspects of their website or blog.
Enhanced Security
Website security is crucial to protect your website and your visitors from malicious attacks. WordPress hosting service providers offer advanced security features such as malware scanning and removal, Distributed Denial of Service (DDoS) protection, and hacks prevention to prevent unauthorized access to the user's website or blog.
With WordPress hosting, the hosting providers work on keeping the server secure and also installs firewalls and other security measures that reduce the chances of a website getting hacked or infected. Apart from that, they also have an expert team that monitors the website's security 24/7, giving website owners peace of mind.
Access to WordPress-Specific support
WordPress hosting providers have a team of experts who specialize in WordPress. Their knowledge is specific to the CMS and all the features and functions that it has to offer. Therefore, having WordPress-specific support means that anytime something goes wrong with the website, the hosting provider team is readily available to help.
The WordPress support team is familiar with the issues that WordPress users face, which means they can quickly identify the problem and provide a solution. WordPress hosting providers also offer convenient support channels like live chat, email, or phone that are available 24/7, making it easy for website owners to get help quickly.
Easy WordPress Installation and Setup
WordPress hosting services make it easy for website owners to install WordPress and get started quickly. With a simple one-click installation, website owners can install WordPress on their server effortlessly. Therefore, website owners without any technical knowledge can easily install WordPress with ease.
Having a pre-configured WordPress website also means website owners can start creating their website's content right away. They do not need to worry about server optimization, software installation, or other technicalities since the hosting provider will have already handled all that.
Scalability and Customization
Website owners can start small but may eventually outgrow their current hosting setup. WordPress hosting service providers know this and offer a scalable hosting solution that allows the user to upgrade their server resources to accommodate more traffic as their website grows.
WordPress hosting services also offer a range of customization options. Users can choose their preferred WordPress themes, plugins, and other features that best suit their website or blog.
Conclusion
Choosing the right WordPress hosting service is essential for any website owner or blogger. This article has highlighted some of the benefits of choosing WordPress hosting services, including enhanced security, improved website speed and performance, automated backups and updates, scalable hosting resources, and access to WordPress-specific support.
While many hosting providers offer WordPress hosting services, it's essential to choose a reputable provider that meets your website's requirements.
Looking for reliable hosting services for your WordPress site? Explore your options at hosting services.
Top features of WordPress hosting services

Source adopttheweb.com
WordPress hosting services offer many advantages to website owners. These include easy installation, security measures, and daily backups, among others. One of the biggest benefits of using WordPress hosting services is the speed and reliability of the servers, which translates to faster load times of web pages. While most WordPress hosting services offer similar features, some do stand out from the rest. Here are the top features to look for in a WordPress hosting service:
1. Managed WordPress Updates
One of the most critical features of a WordPress hosting service is the ease with which updates are executed. Updating WordPress can be a daunting task, especially for those who are not technically proficient. Some hosting services offer managed WordPress updates, which automatically apply the latest WordPress version, along with any necessary plugins or themes. This means less work and less risk of breaking your website. With managed WordPress updates, website owners can focus on creating content and growing their online presence.
2. Automated Backups and Restore

Source wordpress.en.softonic.com
Website owners need to be prepared for the worst-case scenario, which is a website crash, hack, or other disaster. In such cases, having a backup is critical. A good WordPress hosting service should offer daily or weekly automated backups of your website, along with an easy-to-use restore option. This ensures that your website can be quickly recovered, with little or no data loss. Automated backups and restore functions also save time and effort, as manual backups can be time-consuming and prone to errors.
3. Security Measures
Security is a major concern for website owners, especially those who handle sensitive data such as customer information and payment details. A good WordPress hosting service should offer security measures such as firewalls, malware scans, and SSL certificates. Firewalls provide a barrier against hackers and other malicious attacks, while malware scans check for any malicious code or files on your website. SSL certificates provide a secure connection between your website and your visitors' browsers. These security features build trust and confidence with your customers and help to protect your online reputation.
4. Performance Optimization
Website performance is another critical factor in attracting and retaining visitors. A fast-loading website not only enhances user experience but also improves search engine rankings. Many WordPress hosting services offer performance optimization features such as caching, content delivery networks (CDNs), and server-side optimization. Caching reduces the load on your server by storing frequently accessed content in temporary memory, while CDNs distribute your website's content across multiple servers worldwide, reducing latency and increasing speed. Server-side optimization involves fine-tuning server settings and configurations to improve performance.
5. Customer Support
Finally, a good WordPress hosting service should offer excellent customer support. Website owners need prompt and knowledgeable assistance in case of any technical issues or problems. Look for a hosting service that offers 24/7 support via multiple channels such as phone, email, and live chat. Some hosting services offer a dedicated support team for WordPress-related issues and even WordPress experts who can provide personalized assistance.
In conclusion, WordPress hosting services offer an array of features that can help website owners build, maintain, and grow their online presence. When choosing a WordPress hosting service, consider the above features, along with other factors such as pricing, scalability, and compatibility with your website's needs. With the right WordPress hosting service, you can focus on creating great content and engaging with your audience, while the hosting service takes care of the technical details.
For the best affordable WordPress hosting service, check out best low price web hosting.
How to select the best WordPress hosting provider?

Source www.dailyhostnews.com
When looking for the best WordPress hosting provider, there are a few key factors that one should consider. Below is an overview of the most important factors and features to assess when selecting a WordPress hosting provider:
Speed and Performance

Source thebloggerhub.info
The speed and performance of a WordPress hosting provider is key to the success of any website. Look for a provider that offers lightning-fast speeds and top-of-the-line performance. This is especially important for users with high-traffic sites or those running e-commerce sites with heavy images and videos. A provider with a content delivery network (CDN) or solid state drives (SSDs) will contribute to the speed and performance of your site.
Uptime Guarantee and Reliability

Source www.webdschool.com
Uptime and reliability go hand in hand. No one wants to have their website go down, and it can be costly for businesses. Look for a WordPress hosting provider that offers a strong uptime guarantee. A good hosting provider should have a service level agreement (SLA) that covers uptime and availability to minimize any downtime that could affect your site. Providers that offer an uptime guarantee of 99.9% or higher are the best option.
Security and Backups

Source reliqus.com
It is essential to choose a WordPress hosting provider that offers state-of-the-art security features to protect your website from cyber-attacks. Look for a provider with advanced security features such as malware scanning and removal, built-in firewalls, and SSL certificates. Make sure that your provider offers daily backups to ensure that your website data is safe from any data loss.
Scalability and Flexibility

Source reliqus.com
As your website grows, you will need to scale up your hosting plan. It is essential to look for a WordPress hosting provider that offers scalability and flexibility options. Look for a provider that provides easy upgrades, as well as the ability to add additional domains and email accounts.
Customer Support

Source www.wpexpertsupport.com
Having a strong customer support team available at all times can make all the difference. Look for a WordPress hosting provider that offers 24/7 customer support. It is equally important to ensure that they offer multiple channels of communication, including phone, email, and chat support. Try to read reviews of the host from different websites and see the after-sales customer service.
Value for Money

Source fourweekmba.com
When choosing a WordPress hosting provider, it is essential to weigh the cost against the features offered. You should look for a provider that offers value for money. Some providers may offer affordable hosting, but they may not provide the essential features needed, while others may have high-end features but high prices. Assess the features and price of different providers before making a decision. Many WordPress hosting providers offer discounts for long-term contracts, so you may end up saving more money in the long run.
In conclusion, selecting the right WordPress hosting provider can mean the difference between a successful website and one that fails to meet its potential. By considering the factors mentioned above, you'll be able to choose a hosting provider that suits the needs and goals of your website.
Tips for optimizing your WordPress website

Source www.crazyegg.com
WordPress is a popular platform utilized to create websites, and optimizing it is critical to ensure better search engine rankings, and overall website efficiency. Here are some tips for optimizing your WordPress website.
1. Use a reliable hosting solution
Your website's hosting solution has a significant impact on its overall functionality. Therefore, getting a reliable hosting service is vital for website optimization. A reliable hosting service will ensure high uptime rates and fast loading speeds, which improve your website's overall performance. There are many affordable hosting solutions that offer reliable services; make an informed decision when selecting one.
2. Use a quality WordPress theme
Your website's theme plays a critical role in its optimization. Ensure that you use a reliable and optimized theme. Many providers offer optimized WordPress themes that reduce the time it takes for your website to load. An optimized theme improves your website's functionality and load speed while reducing your server load.
3. Install essential plugins
WordPress allows users to install plugins, which are essential in optimizing your website. Some of the essential plugins necessary for website optimization include Yoast SEO, WP super cache, Jetpack, and W3 Total Cache. Yoast SEO helps optimize your website's content to make it more appealing to search engines. WP Super Cache, Jetpack, and W3 Total Cache help improve your website's loading speed, improving its overall functionality.
4. Optimize your images
Images play an important role in website optimization. However, if not optimized, they can significantly reduce your website's load speed, thereby affecting its functionality. Optimizing your website images is, therefore, a critical aspect of website optimization.
To optimize your images, consider the following:
Choose the correct image format: Different image formats have varying sizes, so choosing the correct format can significantly improve your website's load speed. JPEG, PNG, and GIF are the most common image formats used in WordPress sites.
Compress your images: Compressing your images reduces their sizes, which improves your website's load speed. Use reliable image compression tools to compress your images to reduce their file sizes without affecting their quality.
Specify image dimensions: It's essential to specify your image dimensions to improve your website's functionality. Specifying your image dimensions in WordPress ensures that the browser knows the exact size of the image to load, improving load speed.
Optimizing your website images reduces their load time, improves your website's overall functionality, and reduces the server load. By following these tips, you'll greatly improve your WordPress website's optimization, resulting in better results in search engines and an overall better user experience.
Common mistakes to avoid in WordPress hosting

Source getflywheel.com
WordPress hosting has become an essential aspect for bloggers and businesses with websites. It offers a user-friendly interface to manage and create content, themes, and integrate different applications. However, in some cases, WordPress hosting can be overwhelming and confusing for beginners, leading to various mistakes. In this article, we will discuss the common WordPress hosting mistakes to avoid, and engage our readers on how to get the most out of their hosting experience.
Choosing the wrong hosting plan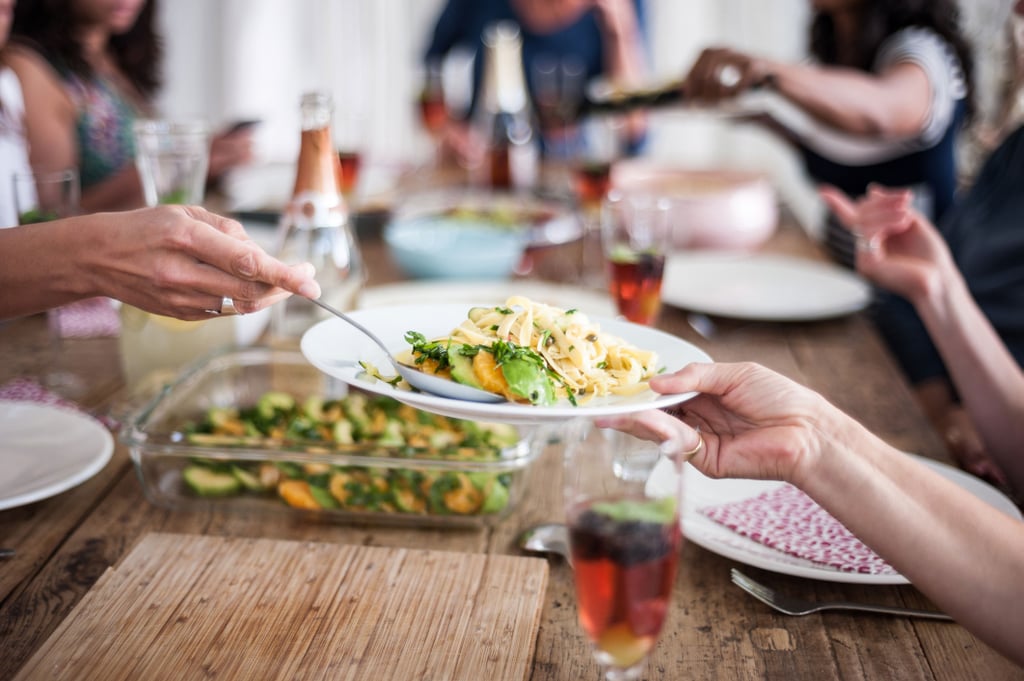 Source www.popsugar.com
The first thing to consider when choosing a WordPress hosting plan is the website you want to build, the available resources, and your budget. An error that most people make is selecting the wrong hosting plan. Beginners tend to choose a shared hosting plan because it is affordable and easy to use, but it may not be suitable for their website. Shared hosting means that different websites share the same server, which may compromise your website's performance if one website experiences a surge in traffic. It's advisable to start with a shared hosting plan and upgrade to a more powerful plan such as VPS or dedicated hosting before your website becomes more popular.
Not keeping WordPress up-to-date

Source couponqueen.in
WordPress releases regular updates to fix bugs and enhance security on their platform. It's essential to keep up-to-date with these updates to ensure that your WordPress website is secure and efficient. Keeping WordPress updated is easy as it has an automatic update feature. However, it's necessary to back up your website before any updates to avoid losing any essential data. Failure to update WordPress makes your website vulnerable to cyber threats, which is risky for your business or personal brand.
Not securing your WordPress website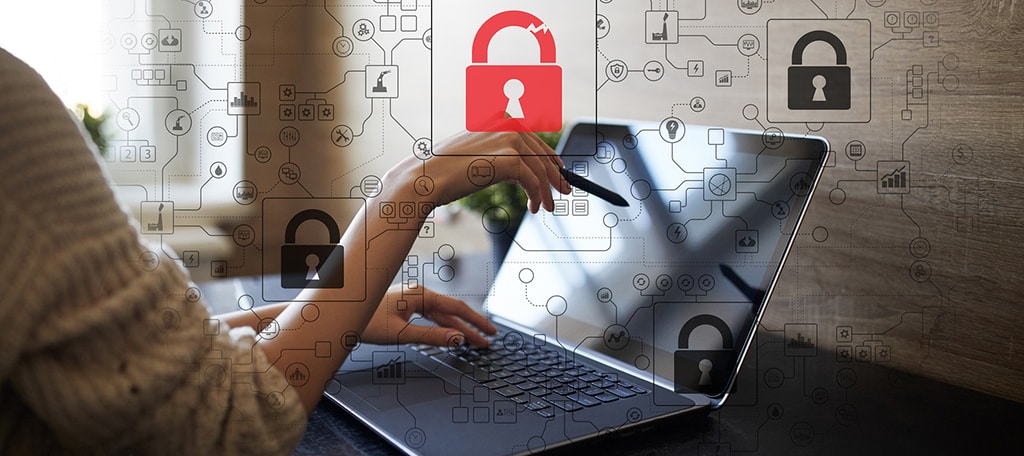 Source www.greengeeks.ca
Securing your WordPress website is fundamental for the protection of your data and visitors' data. A secure website helps in building trust among customers and boosts your website's ranking on search engines. Some of the security measures to consider include using a robust WordPress hosting provider, using strong passwords, installing security plugins, having a backup plan, and enabling SSL. Failure to secure your WordPress website renders your website vulnerable to attacks such as malware, hacks, and bots.
Not optimizing website speed

Source www.mobilegiant.net
Website speed is crucial for better user experience and ranking on search engines. Slow websites lead to high bounce rates, which affect your website's traffic and conversion rates. Optimizing website speed involves compressing images and videos, using a caching plugin, using a content delivery network (CDN), and upgrading your web hosting plan. A slow website also affects search engine optimization (SEO). Google considers website speed when ranking websites on its search engine. Therefore, it's essential to ensure that your website loads quickly to stay ahead of your competitors.
Not using a backup plan
Backing up your website is a vital process in website management to prevent data loss in case of any cyber attack or system failure. It's advisable to have a backup plan in place to ensure that your website is accessible even after losing your data. Some of the backup options include manual backup, automatic backup, or using a backup plugin. Remember to store your backups on an external server or cloud-based storage for easy access and protection from attacks.
In conclusion, WordPress hosting is essential in website management, but choosing the wrong hosting plan or failing to maintain a secure website and optimize website speed leads to common WordPress hosting mistakes. With this knowledge, it's essential to choose a reputable hosting provider, regularly update WordPress, secure your website, optimize website speed, and have a backup plan in place. A little caution can save you a lot of trouble in the future.
Want to take your website to the next level? Consider cloud hosting for improved performance.