Introduction to Web Radio Hosting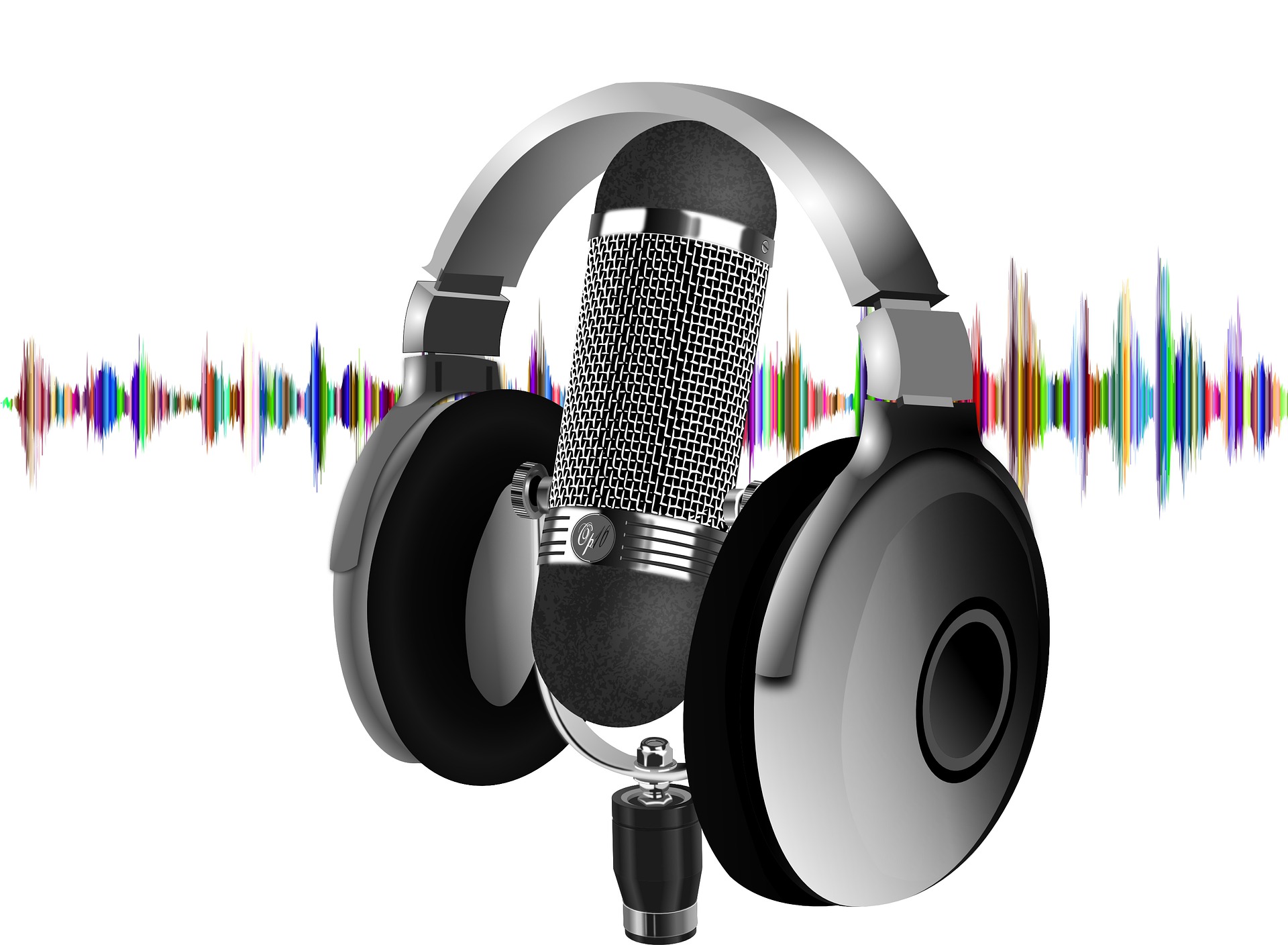 Source www.da-webart.eu
Web radio hosting, also known as internet radio hosting, is a service that allows individuals or organizations to create and broadcast their own radio shows over the internet. Unlike traditional radio broadcasting, web radio stations do not rely on FM/AM signals or a tower-based transmitter. Instead, they use online platforms and streaming servers to distribute their content to listeners worldwide.
The popularity of web radio hosting has grown over the past decade due to the rise of internet access and the introduction of affordable streaming technology. Nowadays, anyone can set up their own web radio station using free or low-cost software and hardware. This has led to the emergence of thousands of internet radio stations covering various genres and topics, from music and entertainment to news and talk shows.
One of the main advantages of web radio hosting is its reach. Since web radio stations are accessible via the internet, they can reach a global audience of listeners regardless of their location. This makes it easier for radio hosts to connect with people from different parts of the world and build a dedicated following. Additionally, web radio hosting allows for greater interactivity between hosts and listeners. Many web radio stations have chat rooms or social media channels where listeners can comment, ask questions, and provide feedback in real-time.
Another advantage of web radio hosting is its flexibility. With traditional radio, hosts often have to work within a tight schedule and broadcasting format. However, web radio hosts have more freedom to create and broadcast content that suits their style and audience. They can pre-record shows, stream live events, or even automate their broadcasts using software. Since everything is managed online, web radio hosts can also work from anywhere, as long as they have a stable internet connection.
Web radio hosting also provides a cost-effective solution for those looking to start their own radio stations. Compared to traditional radio broadcasting, web radio hosting requires minimal investment in equipment and infrastructure. Most web radio hosting providers offer affordable monthly plans that include streaming servers, bandwidth, and technical support. This means that even small, independent producers can get their content online without breaking the bank.
In conclusion, web radio hosting is a highly accessible, flexible, and cost-effective way for individuals and organizations to create and broadcast their own radio shows online. With the rise of internet access and advancements in streaming technology, web radio hosting has become an increasingly popular alternative to traditional radio broadcasting. Whether you're a budding radio host or an established broadcaster, web radio hosting offers a wide range of benefits that can help you reach a global audience and build your brand.
If you're looking for a reliable and affordable web radio hosting service, check out Best Low Price Web Hosting. They offer great features and excellent customer support.
Choosing the right web radio hosting provider
Choosing the right web radio hosting provider is an important decision that can have a significant impact on the success of your online radio station. With so many options available, it can be overwhelming to decide which provider to choose. Here are some factors to consider when selecting a web radio hosting provider:
1. Cost and Features
The cost of web radio hosting is an important factor to consider, especially if you are just starting out and have limited funds. Most web radio hosting providers offer different packages with varying prices and features. It's important to determine the features you need based on the size and type of your audience, as well as your broadcasting goals. Some of the features to consider include the number of listeners, audio quality, broadcasting time, and storage space.
It's also important to consider the scalability of the provider's packages. You may need to upgrade to a higher package as your audience grows, so choosing a provider with flexible pricing plans would be beneficial in the long run.
2. Technical Support
Technical support is crucial when it comes to web radio hosting, especially if you are not familiar with the technical aspects of broadcasting. A reliable web radio hosting provider should offer 24/7 customer support and technical assistance in case of any issues that may arise. This is particularly important during live broadcasts where time is of the essence. A provider with a detailed knowledge base, forum, or online chat support would be a valuable asset.
It's also important to consider the level of technical knowledge required. Some providers cater to beginners and offer a user-friendly interface, while others may require a level of technical proficiency. Be honest about your technical knowledge and needs to make the best choice.
3. Reliability
Reliability should be a top consideration when choosing a web radio hosting provider. The last thing you want is for your station to go offline during a live broadcast, which could lead to a decline in listenership and even revenue loss. A reliable provider should have a high uptime percentage and offer backup and recovery procedures in case of system failure.
It's also important to research the provider's reputation and read reviews from other users to determine their reliability and level of service.
4. Legal Considerations
Web radio broadcasting may be subject to legal requirements that vary depending on your location and the type of content you broadcast. It's important to choose a web radio hosting provider that is compliant with laws and regulations related to online broadcasting, including licensing requirements or royalties for music broadcasting. Some providers may offer support for obtaining proper licenses, while others require you to handle the licensing process yourself.
It's also important to ensure that the web radio hosting provider has no restrictions on the type of content you broadcast, especially if you broadcast controversial or sensitive content that could violate their terms of service.
5. Additional Features
Lastly, some web radio hosting providers offer additional features that could enhance your broadcasting experience and help you stand out from your competition. These features may include integration with social media platforms, analytics and reporting tools, website builders, and mobile app support.
Consider the additional features that you would benefit from and the value they would add to your station when choosing a provider.
In conclusion, choosing the right web radio hosting provider requires careful consideration and research. By evaluating the provider's cost and features, technical support, reliability, legal considerations, and additional features, you can make an informed decision that will ensure the success of your online radio station.
Features to consider in a web radio hosting plan
Web radio hosting is a great way to get your voice heard on the internet. With so many different web radio hosting plans out there, it can be tough to know which one to pick. Here are some features to consider when deciding on a web radio hosting plan:
1. Storage and Bandwidth
Storage and bandwidth are two important factors to consider when choosing a web radio hosting plan. You want to make sure that you have enough storage to host your music library and enough bandwidth to handle your listener traffic. Most plans will offer unlimited storage and bandwidth, but it's always a good idea to double-check before signing up.
2. Player Customization
The ability to customize your web radio player is an important feature to consider. You want your player to look professional and match your brand. Many hosting plans offer customizable players with easy-to-use interfaces. Some web radio hosting plans even offer pre-designed templates to choose from to make your player look perfect.
3. Auto-DJ Feature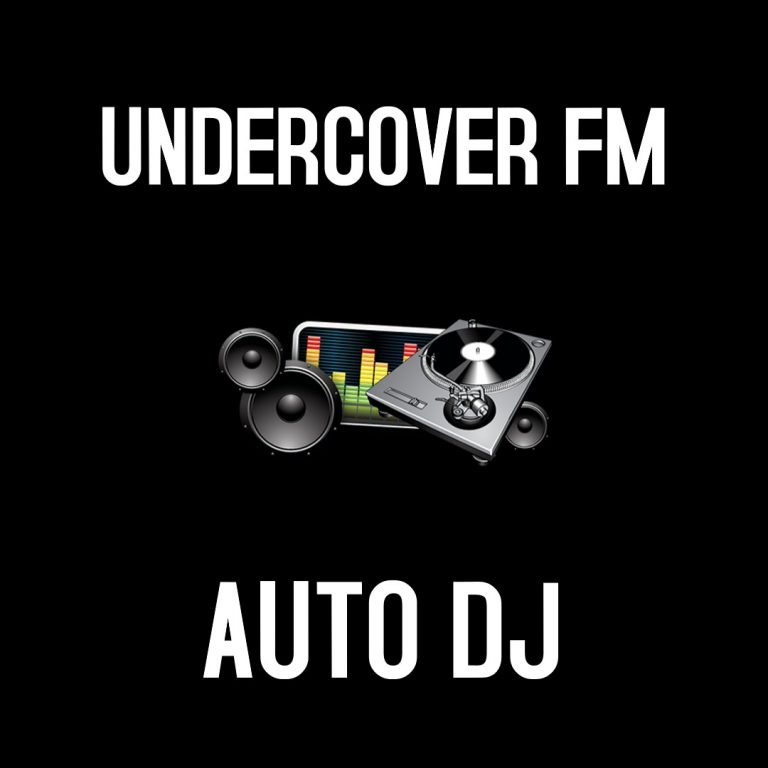 Source undercoverfm.com
One of the most important features to consider when choosing a web radio hosting plan is an Auto-DJ feature. An Auto-DJ feature allows your web radio to keep playing your music library even when you are not streaming live. When you're not on-air, the Auto-DJ feature will take over and play your pre-recorded shows, music or announcements. This is great for times when you're not available to go live, when you have long breaks between shows or when a live show has ended. An Auto-DJ feature helps you manage your listeners' entertainment and keeps them locked into your radio station.
Web radio hosting plans with an Auto-DJ feature will generally have a scheduler to help program your playlist, and more advanced features can include crossfading, song-scheduling, and even voice-tracking. But the most basic function of an Auto-DJ is that it seamlessly keeps your web radio station live with a curated playlist even when you are not streaming live.
If you're an individual, starting a web radio station as a hobby, or a professional radio station, an Auto-DJ feature can help you maintain a professional sound and keep your radio station on the air round the clock.
4. Technical Support
It's always a good idea to choose a web radio hosting plan that offers technical support. Technical issues can arise when streaming live, and you want to make sure you have the support you need to solve any problems. Look for web radio hosting plans with 24/7 technical support that can help you troubleshoot any issues that might pop up.
5. Price and Offers
Price is always a consideration when looking for a web radio hosting plan. Plans can range from free or low-priced to premium rates that offer more features. Consider your budget when choosing a plan, but don't forget to think about the value you're getting as well. Some plans offer more features for the same price or even offer discounts if you pay for a year upfront, which can make them more affordable in the long run.
Depending on what kind of shows, music or programming you want to offer, there may be other features to look for in a web radio hosting plan. But focusing on these 5 features can help you narrow your search and find the perfect web radio hosting plan for your needs.
For those who need more flexibility and scalability in their website hosting, Cloud Hosting is a great option. It allows you to easily expand your resources as your website grows.
Tips for broadcasting your web radio station effectively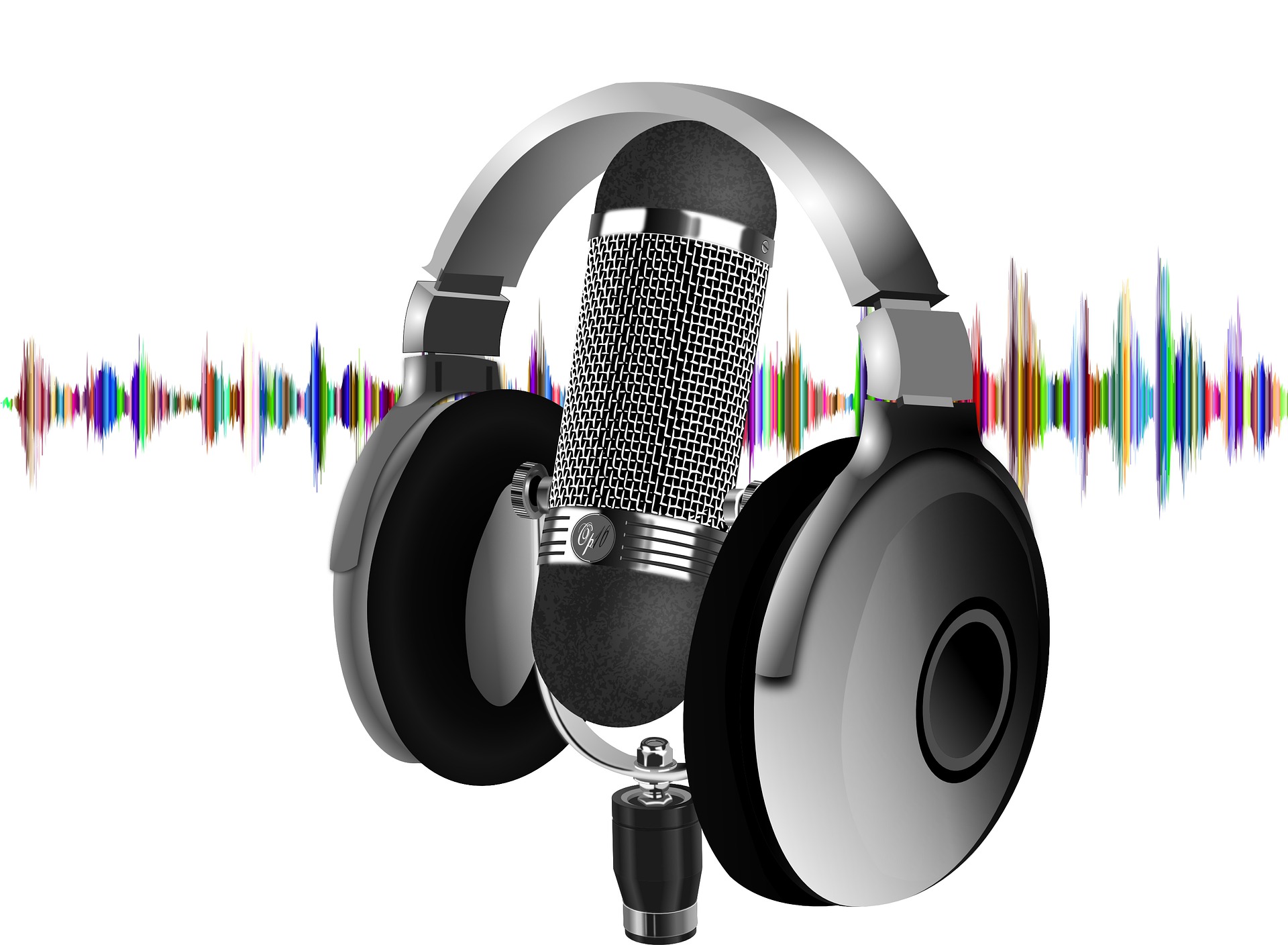 Source www.da-webart.eu
Building a successful web radio station takes time, effort, dedication, and the right strategy. While creating the perfect playlist and perfecting your audio quality is important steps, it's vital to ensure your station's broadcast effectively.
Here are some tips for broadcasting your web radio station effectively:
1. Consistency is Key

Source www.twohourssleep.com
A broadcasting schedule (even if it's just once a week) not only gives listeners the structure they need but also helps you stay accountable for new content. Plan out a schedule and stick to it, even if it means pre-recording shows or juggling different time zones. This helps your audience know when and where to find your content, and it shows them that you are consistent and take your broadcasting seriously.
2. Engage Your Listeners
One of the best benefits of web radio is the ability to directly interact with listeners both live and online. Engage with your audience go live calls, social media posts, blogging and even emails to bring your station alive. Create 'shoutouts' segments on your show, involve listeners in your programming, encourage them to share your content on their personal social networks, and lastly, always respond to their messages, requests or feedback.
3. Quality comes first
Quality in web radio is one of the most important elements of your station. As much as your content matters, your sound and broadcast quality are even more essential. Invest in the right equipment (microphones, software, mixer, computers, etc.), and test your sound before every show to ensure high-quality sound.
4. Marketing is Essential
To get listeners tuning in to your show and your station, you should spend a bit of time marketing your web radio station. This could be digital marketing, social media marketing, or even traditional marketing, depending on the size of your budget. Whatever way you choose, marketing should be seen as essential rather than an option. In addition, cross-promoting your web radio station on other related media is a great way to reach a new listenership beyond your normal audience.
Social Media Marketing
Social media platforms today are essential for promoting your content and engaging with your audience. Platforms like Twitter, Facebook, Instagram, and LinkedIn provide a great way to promote your station, increase your following, interact with your audience directly and cross-promote other shows or broadcasts that are similar to yours. Apart from that, social media platforms help you track your listenership and understand your audience better.
Digital Advertising
Nothing is more effective than targeting the right audience when it comes to digital advertising. Some steps can be taken to place adverts online. These include Google Ads, Facebook Ads, Instagram Ads and youtube ads, among others. To reach a new audience, you can also work with other brands or web radio stations with an existing following.
Traditional Marketing

Source globalmarketing.media
Another option in growing the audience is traditional marketing. By promoting your web radio station, listeners will be encouraged to tune in regularly. If you are on a tight budget, Promote your station through word of mouth or by running contests, sponsorships, and giveaways.
In conclusion, when it comes to web radio station hosting, there is no one size fits all solution. Your focus should be on providing quality content, interacting with your audience, and being consistent with your broadcasts. By following these tips and experimenting with marketing, you can build a truly successful web radio station.
Hosting services are essential for any website owner, and there are plenty of options available. Whether you're looking for shared hosting, VPS hosting, or something in between, there's a plan that will fit your needs and budget.
Troubleshooting common issues in web radio hosting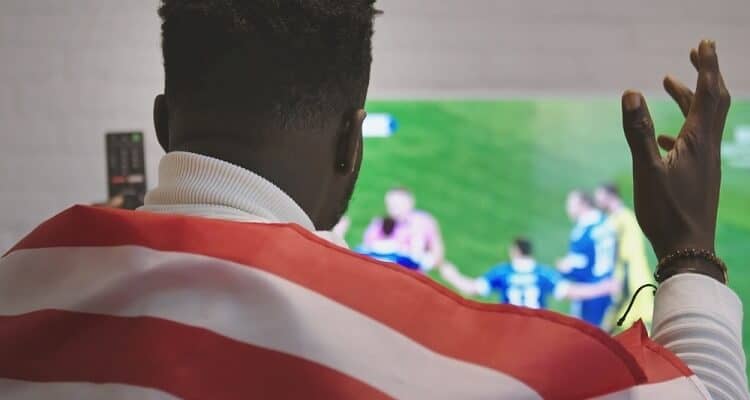 Source blog.iptvinsider.com
Web radio hosting can be a challenging task for beginners, especially when it comes to troubleshooting common issues. These issues can range from technical problems and software failures to broadcast failure and weak signals. The following are some common issues that most web radio hosts face and tips on how to fix them.
1. Broadcasting failure
Broadcasting failure is usually caused by poor internet connectivity, weak signals, or outdated software. To fix this, check your internet connection and ensure that you have a strong and reliable signal. Also, ensure that the software used for broadcasting is up to date and compatible with your operating system.
2. Buffering issues
Buffering issues occur when the streaming rate exceeds the internet's available bandwidth. This can cause your stream to drop or stutter, which can lead to a poor listener's experience. To fix this, reduce the streaming rate, or upgrade your internet bandwidth to ensure that it can support the streaming rate.
3. Sound quality issues
Sound quality issues can occur due to a variety of reasons such as poor microphone quality, low recording levels, or incorrect settings. To fix this, ensure that you use a high-quality microphone and adjust the recording levels to optimize sound quality. Additionally, ensure that the settings are correctly configured to eliminate any unnecessary background noise.
4. Licensing issues
Licensing issues can arise if you play copyrighted content without obtaining the necessary licenses or royalties. This can lead to significant legal and financial issues. To fix this, make sure that you have all the necessary licenses or royalties from the respective authorities before playing any copyrighted content.
5. Non-responsive website issues

Source www.designer-websites.co.uk
A non-responsive website is a common problem faced by web radio hosts. This issue can arise due to various reasons such as coding errors or incompatibility with different web browsers. To fix this, ensure that your website is programmed using a responsive design that adapts to all screen resolutions and browsers. Also, ensure that your website is regularly maintained and updated, primarily if you use third-party hosting providers.
In conclusion, web radio hosting can be an exciting and rewarding experience for both beginners and professionals. However, it is crucial to have a basic understanding of the common issues faced and how to fix them. This will help you maintain an uninterrupted and smooth broadcasting experience for your listeners.