What is VoIP Hosting and How Does it Work?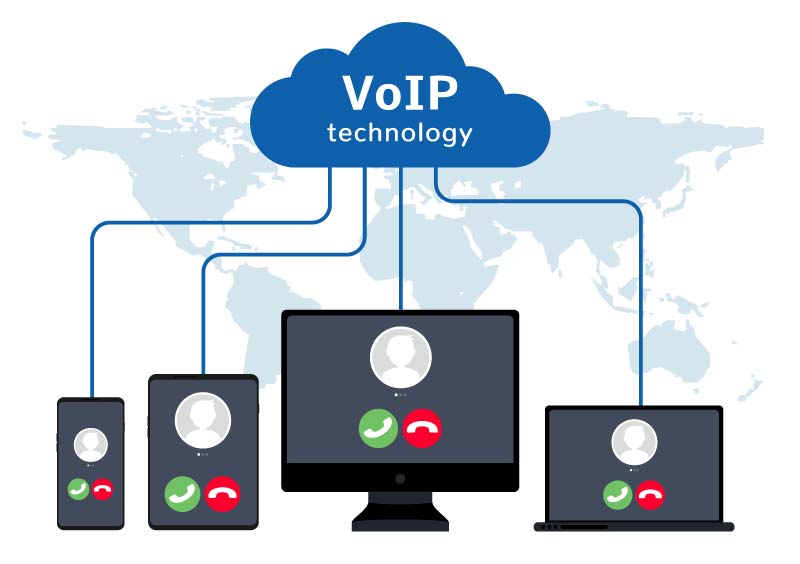 Source cyberhoot.com
VoIP hosting is a modern technology that helps make communication easier via the internet. VoIP stands for Voice over Internet Protocol, which means that this technology captures your voice and converts it into digital signals, so that it can be transmitted over the internet. This article will delve into the details of what voip hosting is and how it works.
VoIP works by transmitting voice as data packet over an IP network. In other words, it allows you to make phone calls over the internet instead of the traditional circuit-switched networks. With VoIP hosting, voice data is captured by a microphone and then converted into digital signals, which can be transmitted over the internet.
The way that VoIP works is relatively simple in concept. Essentially, each word that you speak is captured by a microphone and converted into digital data. This data is then sent to a server where it is packetized and transmitted over the internet. When the data arrives at its destination, it is reassembled, and the recipient can hear what you are saying – in real-time.
VoIP hosting is not just limited to voice communication though. Today, various other forms of communication are possible by using VoIP technology, such as video conferencing, SMS, and chat messaging. This multi-functionality aspect makes VoIP hosting a popular choice for businesses that want comprehensive communication solutions.
One of the most significant advantages of VoIP hosting is its cost-effectiveness. Since VoIP uses the internet and its infrastructure, running costs are far lower than traditional phone services. This is great for businesses looking to save on communication budgets.
Another significant advantage of VoIP hosting is its scalability. Due to its cloud-based nature, VoIP hosting solutions can design to suit the needs of any organization. This means that businesses can quickly add more users to their system as they need them without having to spend any additional capital.
VoIP hosting also has a plethora of features that traditional communication systems cannot match. For example, VoIP includes features such as call forwarding, caller ID, voicemail transcription, conference calls, and more. These features can also be customized according to each business's communication requirements.
One concern around VoIP hosting is its reliability. Since VoIP relies heavily on internet connectivity, poor internet connectivity can result in poor call quality, dropped calls, or even no service at all. The solution is to ensure that the internet connection is reliable, stable, and can handle the amount of traffic that is going to be on the network.
In conclusion, VoIP hosting is a game-changer when it comes to communication services. It is cost-efficient, scalable, customizable and has a myriad of features that traditional telephone services do not offer. By leveraging VoIP, businesses can significantly improve their communication services while also saving a considerable amount of money in the process.
Cloud hosting is becoming increasingly popular, offering scalability and flexibility. Check out our guide to cloud hosting to see if it's the right option for you.
VoIP Hosting: Benefits for Businesses
Cost Savings

Source blog.chennaiwebdesigncompany.co.in
One of the most significant advantages of VoIP hosting is cost savings. Traditional phone systems require costly investments in hardware, installation, and maintenance. By contrast, VoIP uses the internet to transmit data and voice, eliminating the need for hardware such as traditional PBX systems. VoIP hosting providers usually offer pricing plans based on usage, which makes it more cost-effective for businesses as they only need to pay for what they use.
Additionally, VoIP is a cloud-based service that means it can save both storage and space. Instead of having massive pieces of hardware in the office, businesses can rely on cloud services to deliver precisely what they need. This can save them the cost of additional hardware, particularly for companies that don't have IT staff or an on-site data center. Plus, VoIP systems offer all the features that traditional systems offer but at much lower rates.
Besides that, companies can use the same infrastructure that supports their essential operations to support a VoIP system. They don't need to purchase or lease any extra equipment, so this can save them money on installation and maintenance costs. Additionally, businesses can scale up or down with VoIP systems quickly. VoIP hosting providers offer packages that cater to both small and large enterprises, making it easy for businesses to choose a plan that fits their budget and needs.
Improved Flexibility and Mobility

Source www.johnsonfitness.com
Another benefit of VoIP hosting is flexibility and mobility. VoIP systems operate on the internet, meaning employees can access them from anywhere they have internet access. This feature is particularly helpful to companies with remote or telecommuting employees who work from different locations.
VoIP systems allow employees to manage their calls, voicemail, and messages using a single dashboard rather than switching between different communication systems, making work more efficient. Being able to work remotely can also help maintain business continuity if the office is damaged, inaccessible, or overwhelmed by an unexpected event.
VoIP telephony also provides employees with features that increase productivity, including call forwarding, virtual meetings, voicemail-to-email transcription, international calling, and more. Advanced features like auto-attendants, caller ID, and conference bridges make communication with customers and colleagues streamlined, professional, and efficient. As an added benefit, companies can also save on employee travel costs as virtual meetings can replace most face-to-face meetings.
In summary, VoIP hosting provides businesses with the flexibility and mobility that a traditional phone system can't offer. Employees can work remotely using the same phone number, dashboards, messaging, and other features that they have in the office. This means businesses can save on communication and travel costs while still providing their employees with the tools they need to do their work efficiently.
Improved Scalability and Reliability
VoIP hosting offers businesses improved scalability and reliability. Traditional phone systems are limited in capacity since they are based on hardware that must be upgraded or replaced to accommodate increased demand. VoIP software, on the other hand, is easy to upgrade with additional capacity as demand increases with no hardware upgrades required. It is also easy to add or remove individual users as need be to keep up with the scaling of the business.
Additionally, VoIP systems are more reliable than traditional systems. Unlike traditional phone systems, which rely on physical phone lines, VoIP systems use an internet connection to transmit data and voice, making them less susceptible to damage or outages caused by physical wire damage or weather-related events.
Further, VoIP systems use multi-point failover routing to ensure uninterrupted communications, which means if one route isn't working, traffic is automatically rerouted to another working route to maintain communication. This makes it easy for businesses to call customers, suppliers, and other stakeholders without experiencing any downtime or loss of reputation.
In conclusion, VoIP hosting offers businesses improved scalability and reliability with its software-based platform that is easy to upgrade, scale up or down, and maintain. VoIP systems are also less susceptible to physical damage, and their multi-point failover routing ensures uninterrupted communication. All of these benefits combine to provide business continuity for enterprises of all sizes.
If you're looking for the best low price web hosting, we recommend checking out our comprehensive guide to affordable hosting options.
Choosing the Right VoIP Hosting Provider

Source blog.advisorstech.com
VoIP hosting has become a popular choice for businesses due to its scalability, cost-effectiveness, and flexibility. However, choosing the right VoIP hosting provider can be a daunting task, especially if you are new to the world of VoIP. Here are three important factors you need to consider when choosing the right VoIP hosting provider.
Reliability and Security
Reliability and security should be your top priority when choosing a VoIP hosting provider. You need to ensure that your provider has a history of providing reliable service, and that they have measures in place to secure your data and communications.
Make sure your VoIP hosting provider has adopted the latest security encryption protocols to protect your conversations during transmission. You should also check if they back up your data regularly to ensure minimal downtime in case of an unexpected power outage or other disruptions.
A reliable VoIP hosting provider should also have a responsive customer support team that is available 24/7 to address any issues that may arise. This will ensure that you receive help right away whenever you need it, thus minimizing any negative impact on your business operations.
Scalability and Customization

Source blog.invoiceberry.com
Another crucial factor to consider when choosing the right VoIP hosting provider is scalability and customization. Your business needs may change over time, and you want a provider who can cater to those changes without any significant impact on your business operations.
Your VoIP hosting provider should be able to offer you flexibility and scalability in calling plans, features, and add-ons that suit your business needs. You may require features like call recording, caller ID, auto-attendants, and more.
Your provider should also be able to customize your VoIP system to match your business's unique requirements. A provider who offers tailor-made solutions can help you save money and reduce unnecessary expenses on features you don't require.
Pricing and Contract Terms
Pricing and contract terms are also crucial factors to consider when choosing the right VoIP hosting provider. You need a provider who offers cost-effective pricing models that match your business's budget and requirements.
You should choose a provider that offers a flat rate that covers all the features you need without hidden charges. Avoid providers that offer a package with a low initial fee but charge hidden fees for additional features.
The right provider should be transparent with their pricing, contract terms, and exit conditions. The provider should also offer flexible contract terms that allow you to modify or cancel your subscription without excessive penalties.
Choosing the right VoIP hosting provider is critical to ensuring that your business operations run effectively and competitively. Take your time to research the providers available in the market and choose the one that offers a balance of reliability, scalability, customization, and cost-effectiveness.
If you need a hosting service that can handle your business needs, hosting for business is your best bet. Learn more about it here.
Setting Up VoIP Hosting for Your Business

Source valiantdev.co.uk
VoIP hosting can be an effective tool for enhancing communication functions for a business. It can be a cost-effective alternative to traditional phone systems, often offering more features and flexibility. If you're considering setting up VoIP hosting for your business, here are some essential steps to consider:
1. Choose Your VoIP Host Provider

Source ntconnections.net
The first and foremost step is to choose a VoIP hosting provider that meets your requirements. It's important to research before selecting any provider, as the market is full of options. Look for a provider that offers secure, scalable, and flexible services at an affordable cost, along with excellent customer support. You can also check for reviews by other customers and compare them to find the most suitable provider for your needs.
2. Select a Plan That Fits Your Budget

Source ntconnections.net
Once you've decided on a provider, select a plan that fits your company's budget. There are various plans available with different pricing models, such as pay-per-user or bundled plans, where all users get the same features. You can choose a plan that aligns with your budget and business requirements. Evaluate features like unlimited calling, conferencing, mobile integration, and international calling options, and select the one that offers the most value for your business.
3. Get the Required Equipment

Source wonderfulengineering.com
VoIP hosting requires some basic hardware and equipment such as VoIP phones or adapters, routers, switches, and power supply units. Check with your provider to see if they supply the necessary equipment or if you need to purchase it separately. Make sure that the equipment is compatible with the provider's system and meets your business requirements. It's also essential to ensure that every endpoint has an uninterrupted internet connection to avoid any connectivity issues.
4. Set-Up Your VoIP System

Source www.expertmarket.com
Now that you have everything you need, it's time to set up your VoIP system. The process is relatively simple, and most providers offer step-by-step instructions to make it even more accessible for users. The first step will be setting up the hardware and connecting the equipment to the network. After that, create accounts and assign phone numbers to every endpoint as per your business requirements. Ensure that the system is properly configured and has backup and fail-safe mechanisms that ensure smooth functioning in case the primary connection fails. Also, make sure to train your staff on how to use the new system properly, including basic troubleshooting techniques.
5. Choose Add-On Features and Integrations

Source ntconnections.net
VoIP hosting offers various add-ons and integrations to enhance the system's capabilities and add value to your business. Some popular features include automated call routing, voicemail transcription, video conferencing, call recording, and virtual receptionist. Additionally, you can integrate VoIP with other software services, such as CRM, billing, and helpdesk solutions. You can choose the integrations that align with your business needs and enhance its overall performance and efficiency.
Setting up VoIP hosting for your business can seem daunting, but by following these steps, it's more manageable than you'd think. With the right provider, plan, equipment, and features, VoIP hosting can become an indispensable part of your business's communication strategy, providing increased flexibility, efficiency, and cost savings.
VoIP Hosting Features and Functionality
VoIP technology is changing the way businesses communicate with their clients, partners, and employees. With its advanced features and capabilities, VoIP systems have proven to be an effective business communication solution. To get the most out of VoIP, businesses need to be aware of the different features and functionalities available when it comes to VoIP hosting. Here are some of the essential features and functionalities of VoIP hosting:
1. Customizable IVR:

Source www.openeducat.org
The Interactive Voice Response (IVR) is a crucial component of any VoIP system. It allows callers to interact with an automated menu, which leads them to the appropriate department or person. A customizable IVR can provide businesses with greater control and refinement of the system. It enables businesses to create unique greetings, menus, and responses tailored specifically for their business, ensuring a more personalized experience for their callers.
2. Call Recording: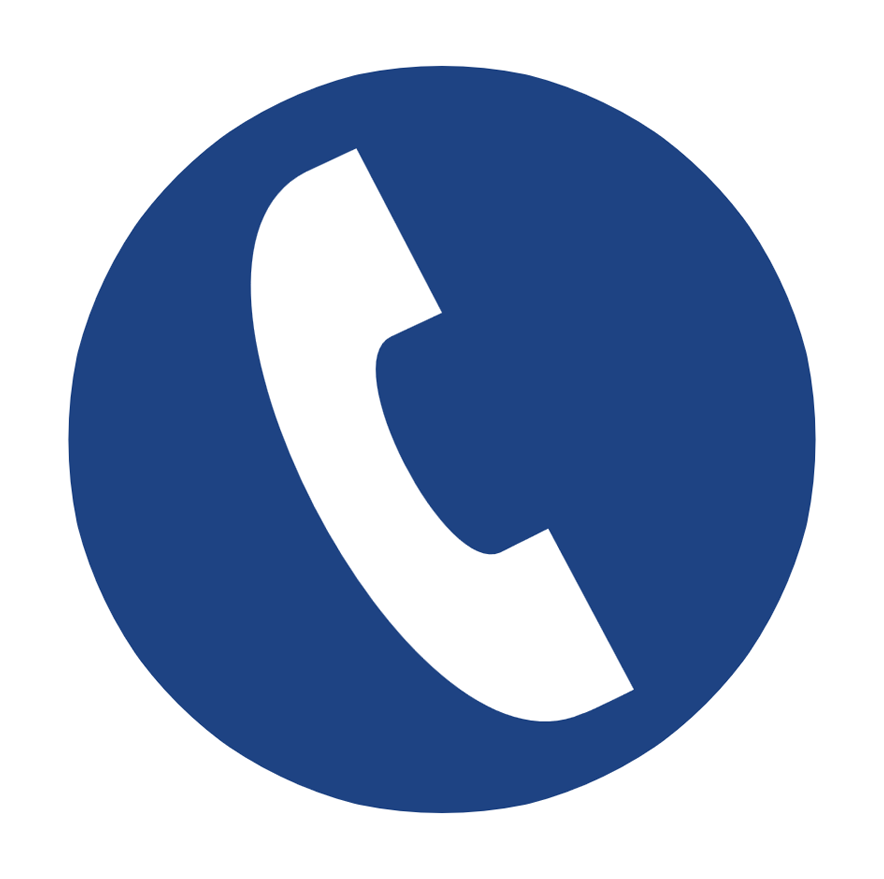 Source ampersandsystems.in
Call recording is an essential feature for businesses that rely heavily on communication. It can help improve security, monitoring, and training. Businesses can use recorded calls to train new employees or evaluate the performance of their team, allowing them to identify areas for improvement. Moreover, it can provide legal cover in case of disputes, as all calls are recorded and stored in a secure location.
3. Conference Calls and Video Conferencing:
VoIP hosting can provide businesses with conference call and video conferencing capabilities. This feature allows businesses to connect with partners, clients, and employees from remote locations. It enhances productivity, reduces travel expenses, and provides better collaboration within teams. Video conferencing also provides businesses with the opportunity to build stronger relationships with clients and partners in other regions.
4. Advanced Call Routing: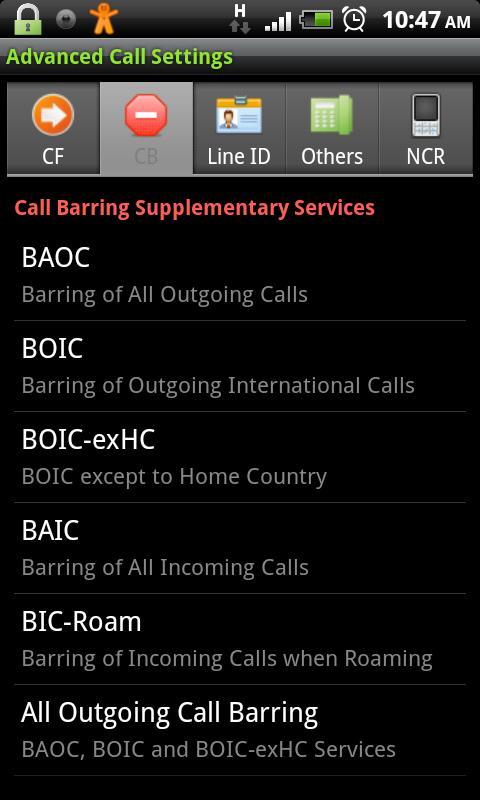 Source apkpure.com
Advanced call routing is a powerful feature that helps businesses simplify their call management. It allows businesses to route incoming calls to the appropriate department or person, ensuring that clients can reach the right person without delays or hassles. This advanced feature can help businesses to streamline their operations, reduce wait times, and enhance customer satisfaction levels.
5. Integration With CRM Software:

Source www.polyphonichmi.com
One of the significant benefits of VoIP hosting is its ability to integrate with CRM software. CRM integration helps businesses manage customer relationships more efficiently. It can automatically log calls, provide detailed call history, and track sales made over the phone. Integration with CRM software ensures all customer information is available at the fingertips of the employee, enhancing efficiency and productivity levels within the workplace. With a VoIP system that can integrate with a CRM system, businesses can deliver better customer service and improve conversion rates.
In conclusion, VoIP Hosting providers offer businesses advanced features and functionalities that can significantly enhance their business communications process. The capabilities and customization available in VoIP systems can help businesses better manage their communication channels and improve the overall customer experience. By considering these powerful features and functionalities, businesses can select a VoIP hosting system that meets their unique communication needs to scale their success.