Understanding Managed Hosting Services

Source www.shareyouressays.com
If you're planning to launch a new website, finding the best hosting platform can be a daunting task. Your online success depends on the quality of your web hosting provider. There are many hosting services available on the market, including shared hosting, virtual private servers, dedicated servers, and managed hosting services. Among them, managed hosting services are gaining popularity because of the various benefits they offer. In this article, we'll explore in detail what managed hosting services are and the advantages they provide over other hosting services.
Managed hosting services are web hosting services where the hosting provider manages your website and its infrastructure, including hardware, software, operating system, and network. In this type of hosting, you don't have to worry about the technical aspects of hosting, as it's managed and monitored by the hosting provider. It allows you to focus on your core business activities rather than worrying about technical issues.
Managed hosting services are suitable for businesses, organizations, or individuals who have a high-traffic website, an e-commerce store, or an application that requires high performance, security, and scalability. Managed hosting services provide enterprise-level solutions that offer complete control over your website, along with advanced security and 24/7 technical support.
The advantages of managed hosting services are numerous. First, you get a high level of security for your website. The hosting provider takes care of all security measures, including firewalls, DDoS protection, SSL certification, and malware removal. This ensures that your website is protected from online threats, and your visitors can access your site without fear of security breaches.
Another advantage of managed hosting services is the speed and performance of your website. Managed hosting services use advanced hardware and software resources to deliver faster loading times, better uptime, and improved user experiences. They implement advanced caching techniques and Content Delivery Network (CDN) to ensure speedy content delivery.
Managed hosting services provide high scalability to handle traffic spikes and increased demands on your website resources. They can easily upgrade or downgrade your resources, so you don't have to worry about the performance of your website during traffic spikes.
One of the significant benefits of managed hosting services is the low maintenance and management requirements. As the hosting provider takes care of all technical aspects, you don't have to spend time and money on maintaining and upgrading the server's hardware and software. The provider also takes care of backups, disaster recovery, and software updates.
In conclusion, managed hosting services offer a hassle-free, secure, and reliable hosting experience for your website. It provides a significant advantage over other hosting services in terms of security, performance, scalability, and management. If you're planning to launch a new website or looking to upgrade your existing hosting, managed hosting services are the best option for you.
If you're looking for the best low price web hosting options available for your website, we recommend checking out our guide which includes top providers with affordable prices and great features.
Choosing the Right Managed Hosting Provider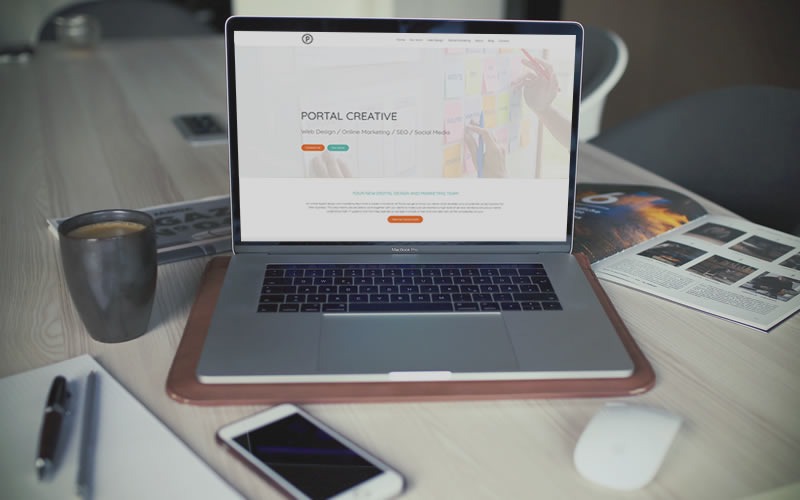 Source www.portalcreative.uk
Choosing the right managed hosting provider can be a challenge, especially when there are so many options available in the market. However, there are certain factors that need to be considered when selecting a provider to ensure your website is fast, reliable and secure.
Location: One of the most important things to consider when choosing a managed hosting provider is where their data center is located. If your website targets a specific region, such as the UK or the US, you should select a provider whose data centers are located in the same region. In this way, your website's visitors will experience fast loading times and minimal latency.
Experience: It's important to select a managed hosting provider who has years of experience in the industry. You need a partner who understands your businesses' needs, challenges, and goals. A good managed hosting provider will also have a team of experienced technical experts on hand to support you when needed.
Security: A managed hosting provider should be well-versed in the latest security threats and be proactive in implementing measures to prevent them. Make sure the provider you choose offers SSL certificates, backups and disaster recovery options, virus and malware scanning and protection, and regular software updates.
Scalability: Your business needs will change as it grows, so it's important to select a managed hosting provider who can scale with you. The provider should offer flexible plans that allow you to upgrade or downgrade your package as your business needs change. It's also important to ensure that the provider offers support for various operating systems, databases, and programming languages that your website runs on.
Customer Support: Good customer support is crucial when selecting a managed hosting provider. The provider should offer support 24/7 via various channels, such as phone, email, and live chat. Additionally, they should have a team of technical experts who can help you solve any issues that might arise with your website as quickly as possible.
Cost: Managed hosting can be more expensive than other forms of hosting, but that doesn't mean you should select the most expensive provider. You should choose a provider whose pricing aligns with your budget but also offers the key features and benefits you need to manage your website effectively.
The above factors should guide your decision as you choose a managed hosting provider. Take your time to research and understand what you need for your website, and don't be afraid to ask potential providers questions before signing up. The right provider can mean the difference between having a highly performing and secure website and one that has constant downtime and security issues.
For businesses with high-traffic websites, cloud hosting may be the ideal solution. Learn more about the benefits of cloud hosting and find the right provider for your business in our comprehensive guide.
Managed Hosting: Making Your Website Management Easy
The Benefits of Managed Hosting for Your Website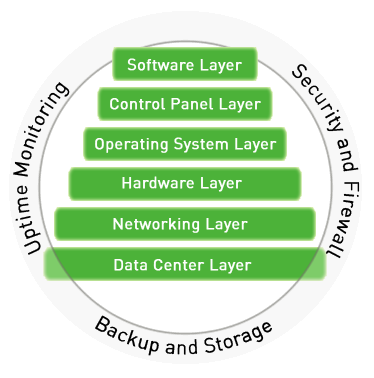 Source www.serverpronto.com
Managed hosting is a type of hosting service where the hosting provider takes care of all the technical aspects of running a website. This means that you don't have to worry about server maintenance, security, software updates or backups. The hosting provider takes care of all of these things for you, leaving you more time to focus on other aspects of your website.
Here are the top benefits of managed hosting for your website:
1. Expert Support
Managed hosting providers offer expert support to their customers. This means that if you have any issues with your website, you can contact their support team and they will help you resolve the issue. They are trained professionals who have extensive knowledge about website hosting, therefore, they can easily identify and solve any technical problems that may arise.
The support team is available 24/7, which means that you can contact them at any time, and they will quickly respond to your request. This is a significant benefit because it provides you with peace of mind, knowing that there is someone who will help you in case something goes wrong with your website.
2. Increased Speed and Reliability
Managed hosting providers use the latest technologies and hardware to ensure that your website loads quickly and is always available to your visitors. They also offer high-speed internet connectivity, which means that your website visitors will experience faster load times for your website pages.
Managed hosting providers also take care of your website's security, which means that your website is less likely to experience security breaches or other security-related issues. This is critical because it ensures that your website remains up and running without any interruptions to your visitors.
3. Flexibility and Scalability

Source www.wpdailythemes.com
Managed hosting providers offer a high level of flexibility and scalability to their customers. This means that you can easily scale up or down your website's resources, depending on your website's performance and the amount of traffic it receives.
If you suddenly experience a surge in traffic, the hosting provider can quickly allocate more resources to your website, ensuring that it can handle the increased load. Similarly, if your website's traffic decreases, the hosting provider can easily reduce your website's resources, which will save you hosting costs, making it cost-effective.
In addition, managed hosting providers offer various hosting plans that are tailored to fit different customer needs. You can choose a plan that suits your website's specific needs, and upgrade it as your website grows.
Conclusion
Managed hosting providers offer numerous benefits to website owners. By taking care of all the technical aspects of running a website, they allow you to focus on other aspects of your business, such as content creation, marketing, and customer service. They offer expert support, increased speed and reliability, flexibility and scalability, making it an excellent choice for small and large businesses alike. If you're looking for a hassle-free website management experience, managed hosting is the way to go.
Essential Features of Effective Managed Hosting

Source www.xiklab.com
Managed hosting is a type of web hosting service that provides complete server management, security, maintenance, and support to website owners. This hosting service is ideal for website owners who lack the technical expertise or time to manage their own servers. Effective managed hosting services come with a variety of essential features that ensure seamless server performance, maximum uptime, and quick load times. Let's explore some of these features below:
24/7/365 Monitoring

Source colbyandgale.com
One of the most essential features of effective managed hosting is 24/7/365 monitoring. This feature means that the hosting provider's team will continually check and monitor the server's performance, ensuring that there are no downtimes or issues that would negatively impact the experience of website visitors.
Website downtime can be costly, resulting in revenue loss and a damaged reputation. With 24/7/365 monitoring, hosting providers can prevent downtime by identifying any issues early on and quickly resolving them.
Automatic Backups
Another critical feature of effective managed hosting services is automatic backups. Regular backups of website data and servers are essential to ensure that website and business data is safe in case of a security breach or system failure.
With automatic backups, hosting providers can regularly backup website data and store it in different physical locations for additional security measures. This means that in case of data loss, the hosting provider can restore the latest backup to ensure that essential data is never lost.
Advanced Security Measures

Source prostream.co.za
Security is a top priority for online businesses today, and effective managed hosting services offer advanced security measures to protect websites from online threats. Managed hosting providers offer several security features, including firewalls, malware scanners, and intrusion detection systems.
With these advanced security measures in place, website owners can focus on running their business, knowing that their website is protected from malicious attacks and unauthorized access.
Expert Technical Support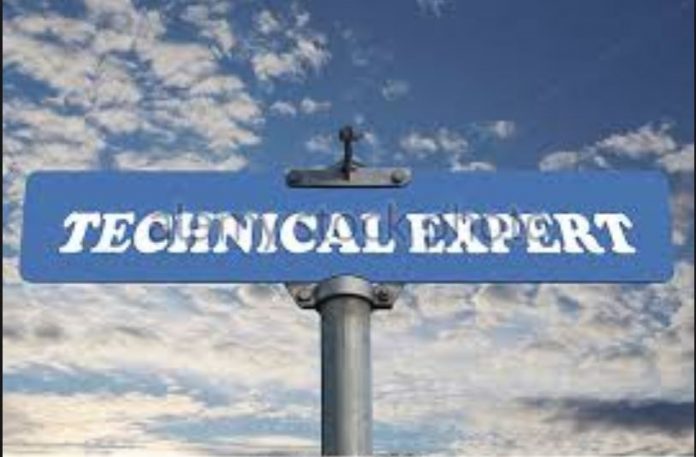 Source profit.pakistantoday.com.pk
Effective managed hosting services also offer expert technical support to website owners in case of technical issues. Technical support is essential for businesses that lack the technical expertise to manage their servers or even configure the hosting service correctly.
Managed hosting providers offer 24/7 technical support, ensuring that website owners can quickly reach out to the provider's technical team for assistance. This feature ensures that website owners can focus on running their businesses without worrying about technical difficulties.
In Conclusion
In summary, effective managed hosting providers offer critical features such as 24/7/365 monitoring, automatic backups, advanced security measures, and expert technical support. These features ensure that website owners experience maximum uptime, quick load times, and secure websites.
Managed hosting is a fantastic option for businesses, small or big, that lack the technical expertise to manage their own servers. With effective managed hosting, website owners can be confident that their website will be safe, secure, and performing optimally
Tips for Successful Managed Hosting Management
Managed hosting is an excellent solution for companies that want to outsource their IT infrastructure management to a third party. The hosting service provider takes care of all the hardware and software, leaving you free to focus on your core business. The following are tips to help businesses navigate successful managed hosting management.
Know What You Need

Source aliem.com
Before choosing a managed hosting service provider, determine your requirements. What kind of applications do you need to run? How much storage and bandwidth do you need? What are your security and compliance requirements? Make sure that you choose a provider who can meet your needs.
Communicate Your Expectations

Source jay-jenkins.com
It is essential to communicate your expectations clearly to your managed hosting service provider. What level of support do you expect? How often do you want updates? What is your preferred method of communication? By setting clear expectations, you can avoid misunderstandings and ensure that everyone is on the same page.
Choose the Right Service Level Agreement (SLA)

Source www.prodpad.com
The SLA is a critical document that outlines the responsibilities of both parties. It is essential to choose the right SLA that meets your needs. There are several different types of SLAs available, including uptime, response time, and resolution time. Make sure that the SLA you choose aligns with your business goals and objectives.
Monitor Your Systems


Source businesspartnermagazine.com
Even though you have outsourced your IT infrastructure to a managed hosting service provider, you still need to monitor your systems. Make sure that you have access to performance metrics and logs so that you can identify and address issues before they become problems. Additionally, make sure that you have a disaster recovery plan in place in case of an outage.
Choose a Provider with Excellent Support
Choosing a managed hosting provider with excellent support is critical. You want a provider who is available 24/7 and can quickly address any issues that arise. Additionally, look for a provider who offers proactive monitoring and preventative maintenance to minimize downtime and keep your systems running smoothly.
Conclusion

Source thebluediamondgallery.com
In conclusion, managing a managed hosting service provider requires clear communication, thorough monitoring, and choosing a provider that aligns with your needs. By following these tips, you can ensure that you get the most out of your hosted infrastructure and focus on your core business.
For reliable and professional hosting services, we suggest looking into our recommendations for the top providers in the industry. Our guide covers everything from shared hosting to dedicated servers.