Keeping your home in top condition is essential, but when it comes to repairs, should you tackle them on your own or hire a professional? Our local home repairs guide will help you make the right decision and keep your property in excellent shape.
When it comes to maintaining your home, it's inevitable that repairs will be needed at some point. From minor fixes like a leaky faucet to major projects like a roof replacement, it can be challenging to know when to take the DIY approach and when to call in a professional.
There are pros and cons to both options, and the choice ultimately depends on your level of experience, the complexity of the repair, and your budget. Here are some local home repairs that you may encounter and some guidance on whether to handle them on your own or bring in a professional.
Plumbing Repairs
Minor plumbing repairs, such as replacing a washer or fixing a leaky faucet, can often be done by a homeowner with some basic plumbing knowledge. However, more complex repairs, such as pipe replacements, should be left to a licensed plumber. Attempting to fix these issues on your own can lead to costly mistakes and pose a safety risk.
Electrical Repairs
Electrical work is not only complicated, but it can also be dangerous. It's recommended that any repairs involving your home's electrical system should be done by a licensed electrician. Even minor projects such as replacing outlets or light switches should be taken seriously as they can lead to shock and fire hazards. Electrical work is not a DIY project, so don't risk it.
Roof Repairs
A leaking roof can cause significant damage to your home, so it's crucial to address it as soon as possible. However, repairing a roof is a challenging and dangerous task that should be left to a professional. A roofing company can assess the damage, provide you with an estimate, and make the necessary repairs safely and efficiently.
Painting Projects
Painting is one of the few home improvement projects that homeowners can handle on their own without much risk. Whether you want to touch-up paint on your walls or give a room a fresh coat, painting is an easy and affordable way to update your home. Plus, if it doesn't turn out the way you hoped, you can always hire a professional to fix it.
In conclusion, some local home repairs are easy to do on your own, while others require the expertise of a professional. When it comes to repairs involving plumbing, electrical, or a roof, it's best to hire someone with the proper licensing and training. For painting projects and smaller repairs, homeowners can often tackle the job on their own. Always put safety first and know your limits.
Importance of Local Home Repairs

Source allstatemoversinc.com
As a homeowner, it is important to understand the significance of local home repairs. Your home is likely your biggest investment, and taking care of it will ensure that it remains valuable for many years to come. There are several benefits to hiring a local home repair contractor to take care of your house.
First and foremost, local home repairs help to maintain the safety of your home. Regular maintenance and repairs can prevent accidents and injuries in the home. For example, fixing a leaky faucet or repairing a broken stair tread can prevent slips, trips, and falls that can cause serious injuries.
Another benefit of local home repairs is that they can save you money in the long run. By addressing small repairs in a timely manner, you can avoid larger, more costly repairs in the future. Neglecting small repairs can lead to more significant damage and more expensive repairs down the line.
Additionally, local home repairs can improve the energy efficiency of your home. Fixing drafts, replacing old windows, and adding insulation can all help to reduce your energy bill and make your home more comfortable.
| Local Home Repair Services | Benefits |
| --- | --- |
| Plumbing Repairs | Prevents water damage and maintains water efficiency |
| Roof Repairs | Prevents leaks and prolongs the life of your roof |
| Electrical Repairs | Maintains safety and prevents electrical fires |
Hiring a local home repair contractor also supports the local economy. Small, local businesses are a vital part of communities and hiring a local contractor helps to ensure that they continue to thrive.
Lastly, local home repairs can increase the value of your home. A well-maintained home is more appealing to potential buyers and can lead to a quicker sale at a higher price.
In conclusion, investing in local home repairs is a wise decision for any homeowner. By maintaining the safety, efficiency, and value of your home, you can enjoy your investment for years to come.
Common Home Repairs You Can Do Yourself
Home repairs can be quite costly, which is why it's always a great idea to learn how to do some basic repairs yourself. Not only does it save you money, but it's also a great way to learn new skills. Here are some common home repairs that you can do yourself:
1. Fixing a Leaky Faucet
A leaky faucet is one of the most common household problems, but it can be easily fixed. You'll need a few basic tools like pliers, a wrench, and a screwdriver. First, turn off the water supply and remove the faucet handle. Check the condition of the washer, and if it is damaged, replace it with a new one. Reassemble the faucet and turn the water supply back on.
2. Patching Drywall
Drywall damage can be caused by furniture, doorknobs, or even just general wear and tear. To patch a hole in the drywall, you will need drywall compound, a putty knife, sandpaper, and a piece of mesh tape. First, clean the area around the hole and apply the mesh tape. Then, apply the drywall compound with a putty knife, making sure to spread it out evenly. Let it dry, sand it down, and apply a second coat if needed.
3. Unclogging a Drain
A clogged drain can be a real headache, but there are several things you can do to fix it. First, try using a plunger to dislodge whatever is blocking the drain. If that doesn't work, use a drain snake to remove the clog. You can also use a mixture of baking soda and vinegar to unclog the drain naturally.
| Items Needed: | Procedure: |
| --- | --- |
| Plunger or Drain Snake or Baking Soda and Vinegar | Read instructions above |
4. Painting a Room
Painting a room is one of the best ways to give your home a fresh new look. You'll need painter's tape, rollers, a brush, a tray, and of course, paint. First, prepare the room by removing furniture and covering the floors and any areas you do not want to get paint on. Apply painter's tape to the borders between walls, ceiling, and windows. Apply a coat of primer if needed and let it dry. Apply the first coat, let it dry completely and repeat with a second coat if needed.
5. Replacing Light Switches or Outlets
If your light switches or electrical outlets are damaged or outdated, it's easy to replace them. First, turn off the power to the switch or outlet you will be replacing. Remove the screws and carefully pull the switch or outlet from the wall. Disconnect the wires, making sure to note which wire goes where. Connect the new switch or outlet in the same way, screw it back into the wall, and turn the power back on.
These are just a few common home repairs that you can do yourself. With a little bit of knowledge and practice, you can save money and become a DIY expert. So, give it a try, and see how much you can accomplish!
When to Call a Professional for Home Repairs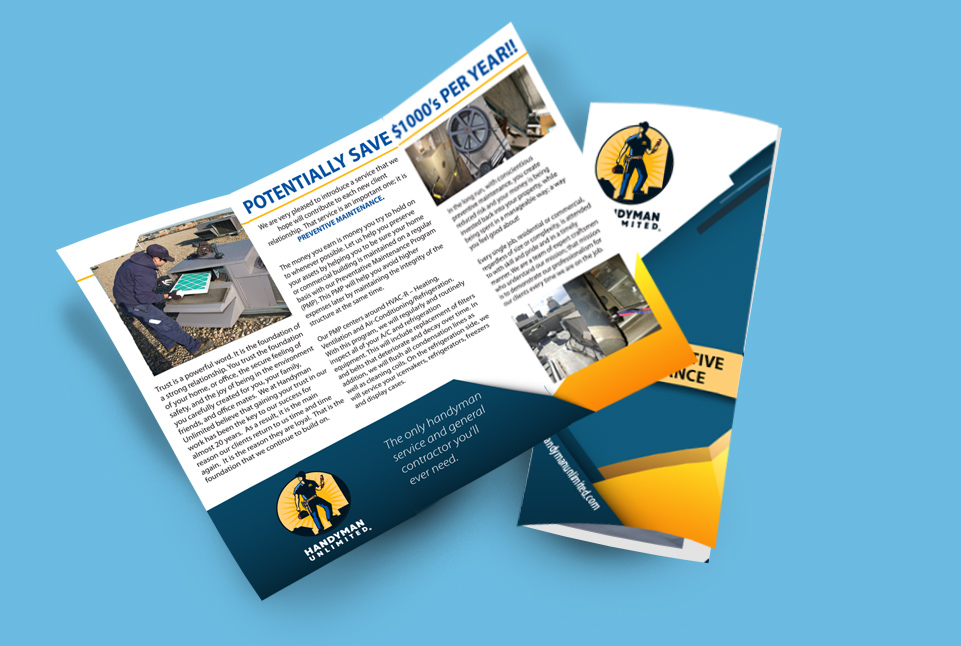 Source www.stebbinsmedia.com
As a homeowner, you may be tempted to tackle every home repair yourself, but sometimes it's best to call in a professional. While some minor repairs can be handled by most homeowners, there are times when it's safer and more cost-effective to hire a professional. Here are some situations when you should call in the experts:
Electrical Repairs

Source www.atticanada.com
Electrical repairs are one of the most dangerous home repairs that should be left to the professionals. Handling electrical wiring or replacing electrical fixtures can expose you to dangerous voltages that can cause injury or even death. In addition, poorly installed electrical systems can cause fires or other serious risks to your home. If you have any doubts about your ability to safely complete an electrical repair, call a licensed electrician to handle the job.
Plumbing Repairs

Source www.plumbex.ca
While some minor plumbing repairs (such as unclogging a drain or fixing a leaky faucet) can be handled by homeowners, more serious problems require the attention of a licensed plumber. Issues with your main water line, septic system, or water heater can be quite dangerous if not handled properly. Attempting to fix these problems on your own can lead to larger and more expensive repairs down the line. Always call a professional plumber for any plumbing repairs that seem beyond your skill level.
Roofing Repairs

Source roofing.com
Roof repairs are often tricky and dangerous, and doing them yourself can be a recipe for disaster. Falls from roofs or faulty repairs can cause serious injuries or lead to more expensive repairs later on. If you have loose, damaged, or missing shingles or other roofing problems, it's best to call a professional. A roofing contractor can assess the problem and give you an estimate for the necessary repairs.
| DIY Repair | Professional Repair |
| --- | --- |
| Installing a new light fixture | Replacing electrical wiring |
| Fixing a leaky faucet | Repairing a broken main water line |
| Changing an air filter on your HVAC system | Cleaning and repairing your HVAC system |
Remember, attempting to DIY some home repairs can end up costing you more money and time than simply calling in a professional. Make sure to assess the situation before trying to repair it yourself, and be honest about your abilities. When in doubt, call a professional.