Understanding WordPress.org Hosting

Source www.pinterest.com
If you are just starting out in the online world and looking for a platform to build a website, then WordPress is a great choice. WordPress is the most popular CMS (Content Management System) and it is estimated that about 35% of all websites are powered by WordPress. But once you decide to use WordPress to create your website, you need to find a hosting provider that meets your needs. Hosting can have a huge impact on the performance, speed, and security of your website. In this article, we will help you understand WordPress.org hosting and how it works.
First, we need to understand that there are two versions of WordPress, WordPress.com and WordPress.org. It is important to note the difference between the two as it affects the hosting options available to you. WordPress.com is a hosted platform that offers a limited set of features and functions. It is a great option for beginners who want to have a simple blog or website. WordPress.org, on the other hand, is a self-hosted platform that gives you the freedom to customize your website as per your preference. With WordPress.org, you need to find a hosting provider to host your website and manage your own server.
When it comes to hosting WordPress.org, there are a few factors you need to consider before selecting a hosting provider. The first factor is the server uptime. Server uptime is the amount of time a server is operational without experiencing downtime. Ideally, you want a server uptime of at least 99%, which means your website will be available for visitors to access almost all the time. The next factor is website speed. Website speed can have a significant impact on user experience and SEO. Make sure your hosting provider offers fast server speeds to ensure your website loads quickly for visitors.
The third factor to consider is security. Website security is a critical aspect of hosting as it ensures your website's data and information are safe from cyber-attacks. A good hosting provider should offer SSL certificates, which establishes a secure connection between a visitor's web browser and your website. Additionally, you want a hosting provider that regularly updates their software and monitors their servers for potential security breaches.
Finally, you should consider the level of support provided by your hosting provider. It is essential to have a host that offers good customer support, particularly if you are not tech-savvy. You want a support team that is available 24/7 through email, chat or phone to help you with any issues that may arise with your website.
Now let's take a look at the different types of WordPress.org hosting available. There are typically four types of hosting to choose from:
Shared Hosting:
Shared hosting is the most popular and most affordable hosting option. With shared hosting, your website is hosted on a server alongside other websites. This means that resources such as CPU power and RAM are shared among all the websites hosted on that server. Shared hosting is ideal for small websites that are just starting out and don't require a lot of resources to function. However, since resources are shared among all websites, you might experience slower website speeds if other websites on the same server experiences high traffic. You should always ensure that your hosting provider has a limit on the number of websites hosted on each server to avoid overcrowding and ensure your website's speed and stability.
VPS Hosting:
VPS (Virtual Private Server) hosting is a step up from shared hosting. With VPS hosting, your website is hosted on a server with other websites, but the server is partitioned into multiple virtual machines. Each virtual machine runs independently with its own allocated resources such as CPU power and RAM. This means that your website is not affected by other websites on the server, and you have more control and flexibility to configure your server settings. VPS hosting is suitable for businesses that require more resources and control but do not want the expenses of a dedicated server.
Dedicated Hosting:
Dedicated hosting offers the highest level of control, privacy and resources. With dedicated hosting, you rent an entire server dedicated to your website. This means that you have full control over the server's configuration, and resources such as CPU power, RAM, and storage are entirely yours. Dedicated hosting is ideal for high-traffic websites with advanced requirements and businesses that require more stability, performance and control.
Managed WordPress Hosting:
Managed WordPress hosting is specifically designed for WordPress websites. With managed hosting, your hosting provider optimizes your server settings for WordPress, which ensures your website runs smoothly and is faster. Managed hosting also offers automatic updates, backups, and security scans, which means you don't have to worry about managing the technical side of hosting. Managed WordPress hosting is ideal for busy entrepreneurs or bloggers who don't have time to manage their servers.
In conclusion, hosting is a critical aspect of building a website that you cannot afford to ignore. If you are using WordPress.org, then it's important to find a hosting provider that matches your needs and budget. Make sure you consider server uptime, website speed, security, and support when selecting a hosting provider. Additionally, you should choose the type of hosting that suits your website's requirements, budget and technical skills. With a good hosting provider, you can ensure your website is fast, secure and reliable, which is critical for your online success.
What are the benefits of cloud hosting for your WordPress website?
Benefits of Hosting WordPress.org

Source saasmetrics.co
WordPress.org is the world's most popular content management system, powering approximately 40% of all websites on the internet. Many individuals and businesses choose to use this open-source platform because it allows for complete customization and flexibility. In order to take full advantage of the benefits of WordPress.org, it's important to choose the right hosting provider.
1. Flexibility and Control

Source hostgatorcouponcode.in
One of the biggest advantages of hosting WordPress.org is the flexibility and control it gives you over your website. Because WordPress is open-source, there are no limitations on what you can do with it. You have complete control over every aspect of your website, from its design to its functionality.
Unlike other website builders, WordPress.org doesn't lock you into specific themes or plugins. You can choose from thousands of free and premium themes, or create your own using custom HTML and CSS. Likewise, you can use any plugin available in the WordPress repository, or write your own custom code to extend the functionality of your site.
This level of flexibility is great for businesses and individuals who have unique needs and want to stand out from the competition. Whether you're a small business owner, a blogger, or a developer, hosting WordPress.org gives you the power to create a website that truly represents your brand.
2. Site Speed and Performance

Source www.youcanbefound.com
Site speed and performance are key factors in the success of any website. A slow or unresponsive site can drive visitors away and hurt your search engine ranking. This is why hosting WordPress.org on a reliable and fast hosting platform is so important.
When you host WordPress.org, you have the ability to choose your own hosting provider. This means you can select a provider that offers the right balance of affordability, speed, and reliability for your website. Many hosting providers offer specialized WordPress hosting plans that are optimized for the platform's unique requirements.
In addition to selecting the right hosting provider, there are many other ways to optimize your site's speed and performance when hosting WordPress.org. For example, you can use a content delivery network (CDN) to serve your website's static files from a server closer to your visitors' location, reducing latency and load times. You can also optimize your images and use caching plugins to reduce the amount of time it takes for your pages to load.
By taking these steps, you can ensure that your WordPress.org site loads quickly and performs well, keeping visitors on your site and improving your search engine ranking.
3. Security and Reliability

Source d3security.com
When you choose to host WordPress.org, you'll also have control over the security and reliability of your website. Like any website, WordPress sites are vulnerable to security threats such as hacking, malware, and DDoS attacks. However, by regularly updating your WordPress installation and using security plugins and other best practices, you can greatly reduce these risks.
In addition, hosting WordPress.org on a reliable hosting platform with regular backups and uptime guarantees can help to ensure that your site remains up and running and that your data is safe. By choosing a reputable hosting provider and taking steps to secure your site, you can build a strong and reliable online presence for your business or personal brand.
4. Scalability and Growth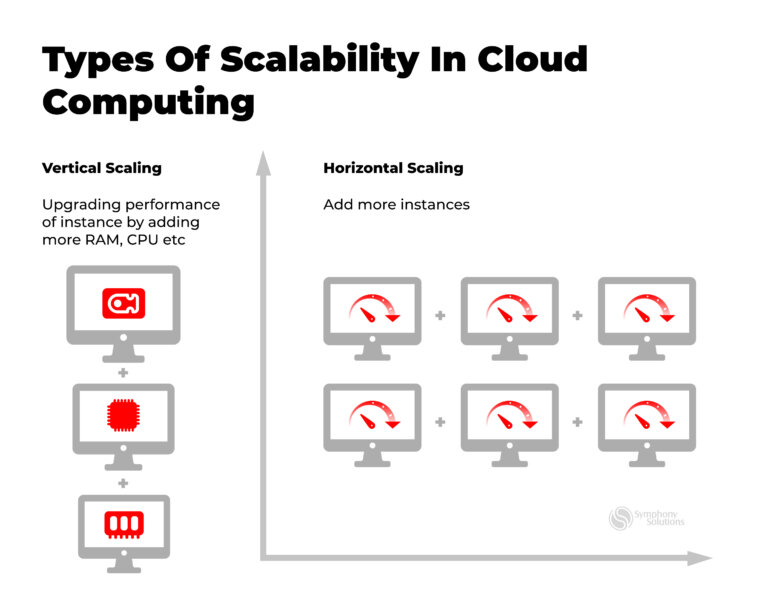 Source symphony-solutions.com
Finally, hosting WordPress.org gives you the ability to scale and grow your website as your needs change. Whether you're starting with a simple blog or building a complex e-commerce site, WordPress.org can accommodate your needs and scale with your business.
As your site grows, you may need more resources and features to keep up with demand. When hosting WordPress.org, you can easily upgrade your hosting plan or add new plugins and themes to keep your site running smoothly. You can also hire developers or use WordPress agencies to help with more complex projects and customizations.
By choosing to host WordPress.org, you can build a website that grows and adapts to your needs over time, without being limited by the constraints of other website builders or hosting platforms.
In conclusion, hosting WordPress.org offers numerous benefits to businesses and individuals who want a flexible, powerful, and customizable website. By choosing the right hosting provider and following best practices for site speed, security, and scalability, you can build a strong and reliable online presence that can grow with your business.
Setting up WordPress.org on Your Host

Source www.marriedbyhisgrace.com
If you want full control over your WordPress site, you can use WordPress.org to host your site on your own hosting provider. Here is a step-by-step guide to setting up WordPress.org on your host.
1. Choose a Hosting Provider

Source blog.surgahosting.com
The first step in setting up WordPress.org on your host is to choose a hosting provider. There are many hosting providers available, including Bluehost, SiteGround, and HostGator. Make sure to choose a provider that offers WordPress hosting and has a good reputation.
Once you have chosen a provider, you will need to sign up for an account and choose a hosting plan. Most providers offer a variety of plans, so make sure to choose one that meets your needs.
2. Install WordPress
After you have chosen a hosting provider and signed up for an account, the next step is to install WordPress. Most hosting providers offer a one-click installation process, which makes it easy to install WordPress.
To install WordPress, log in to your hosting account and navigate to the control panel. Look for an option to install WordPress and follow the instructions to complete the installation process.
3. Configure WordPress Settings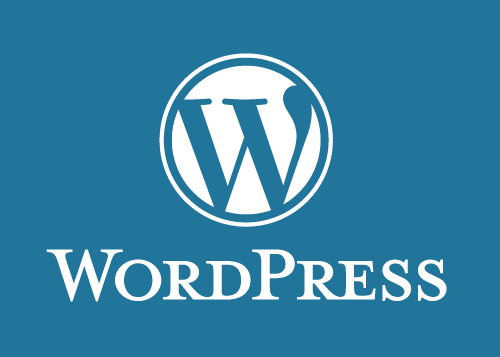 Source inodecloud.com
Once you have installed WordPress, it's important to configure the settings to ensure optimal performance and security. Here are a few settings you should configure:
Permalinks: Permalinks are the URLs for your site's pages and posts. By default, WordPress uses plain permalinks, which are not very SEO-friendly. To configure permalinks, navigate to the Settings > Permalinks page in the WordPress dashboard and choose a permalink structure that includes the post name.
Security: WordPress is a popular target for hackers, so it's important to take steps to secure your site. Some security measures you can implement include using strong passwords, keeping WordPress up to date, and using a security plugin such as Wordfence.
Theme: Your site's theme is the design and layout of your site. There are many free and premium themes available for WordPress, so choose one that fits your site's needs and branding.
Plugins: Plugins are extensions that add functionality to WordPress. Choose and install only the plugins that your site really needs, as having too many plugins can slow down your site and cause conflicts.
Configuring these settings will help ensure your WordPress site is running smoothly and securely.
4. Create Content
With WordPress installed and configured, you're ready to start creating content. To create a new post or page, log in to the WordPress dashboard and navigate to the Posts > Add New or Pages > Add New page.
Use the editor to add text, images, and other content to your post or page. You can also format your content, add links, and more using the editor's toolbar.
Once you have created your content, click the Publish button to make it live on your site.
Conclusion

Source www.marriedbyhisgrace.com
Setting up WordPress.org on your own hosting provider gives you full control over your site and allows you to customize it to your needs. By following these steps, you can set up WordPress.org on your host and start creating content for your site.
Looking for affordable web hosting?
Choosing the Right Hosting Provider for WordPress.org
When it comes to running a WordPress.org site, choosing the right hosting provider is crucial for optimizing your site's performance, security, and user experience. With so many hosting providers out there, it can be challenging to know where to start. Here are some factors to consider when choosing the right hosting provider for WordPress.org:
1. Speed and Uptime
Website speed is one of the most critical factors in retaining users and optimizing for search engines. A fast loading website can lead to higher engagement and greater conversions. It is essential to choose a hosting provider that guarantees 99.9% uptime and fast loading time. Slow loading websites can also affect your search engine rankings negatively. Look for hosts with SSD drives and CDN as these can help your website run faster.
2. Security
WordPress.org is an open-source CMS platform, which makes it vulnerable to attacks. Choosing a hosting provider with the best security measures can help ensure that your website is secure from potential threats. Hosts must provide SSL certificates as Google now recognizes SSL sites as a ranking criterion. They must also provide automatic backups, malware detection, and DDoS protection.
3. Customer Support
When things go wrong, you will need a good support team that can sort any issues promptly. It is essential that the hosting provider has a knowledgeable and experienced technical support team available 24/7. Many hosting providers offer different ways of getting support, such as live chat, telephone, and email.
4. Scalability
Scalability is the ability to increase the resources of the website as the site's needs grow. It is crucial to have a hosting provider that can handle sudden surges in traffic without experiencing downtime. Make sure the hosting provider has plans that scale with your site and can handle your requirements in terms of visitors, storage, and data transfer. This is particularly important if you're planning on expanding your website over time.
5. Pricing
Pricing is also an essential factor to consider when choosing a hosting provider. Different hosting providers offer different pricing plans, with varying levels of features and support. Some providers may provide excellent features and support but come with a higher price tag. In contrast, others may offer more limited options at a lower cost.
While pricing is important, don't make it the only factor when choosing a hosting provider. It's essential to consider the other factors outlined above, and choose the hosting provider that offers the most value for your website based on your individual needs.
In conclusion, choosing the right hosting provider can be challenging, but it's a crucial decision that can impact your site's performance, security, and user experience. By considering the factors outlined in this article and researching different hosting providers, you can make an informed decision that sets your website up for success.
Common Issues with WordPress.org Hosting and How to Solve Them

Source adopttheweb.com
Hosting a WordPress.org site comes with its own set of challenges. Fortunately, most issues have solutions. Here are some of the most common hosting issues you might encounter and how to address them.
Limited Disk Space
One of the most common issues with hosting a WordPress.org site is running out of disk space. When this happens, your website's performance slows down or even crashes. To fix this issue, there are a couple of things you can do:
Optimize all images on your website. Large image files can take up a lot of disk space. Use image optimization tools to compress images without significantly reducing the image quality.
Delete old site backups and unused plugins and themes. These backups and files can quickly accumulate and take up valuable disk space. Only keep the most recent backups.
Upgrade your hosting plan or switch to a web host that offers more disk space.
Database Errors

Source www.fixwebsiteissues.com
Database errors happen when something goes wrong with your website's database. Error messages can be confusing and require some technical knowledge to interpret. If you encounter a database issue, try these solutions:
Reinstall WordPress to fix any file corruption in the database.
Check your database credentials to ensure that they are accurate.
Avoid installing too many plugins, especially those that interact with your site's database. Too many plugins can cause database bloat.
Make sure you back up your site's database regularly in case of data loss.
Slow Website Speed
Slow website speed is a common issue with WordPress.org hosting. It can be frustrating for website visitors and negatively affect your website's SEO ranking. Here's what you can do to speed up your website:
Reduce the size of your website's images. Next to videos, images are the biggest contributor to slow website speed. Use image compression tools to optimize images for the web.
Clean up your site's code. Bloated or poorly coded plugins and themes can drastically slow down your website. Use plugins like WP Optimize to clean up your site's code.
Minimize HTTP requests. Every time a page on your site loads, it makes multiple HTTP requests. The more requests, the slower your site. Use a caching plugin to decrease the number of HTTP requests made.
Upgrade your hosting plan or switch to a web host that offers faster server speeds.
Security Breaches

Source www.reviewsed.com
WordPress sites are often the target of cyber attacks. Security breaches can lead to data loss, website downtime, or even stolen customer information. Here are some steps to secure your website:
Keep all plugins, themes, and WordPress core up to date. Updates often include security patches that fix vulnerabilities.
Choose a reputable web host that offers robust security measures.
Implement security plugins like WordFence, Sucuri, or iThemes Security.
By taking these steps, you can reduce the probability of a security breach happening to your site.
Unexpected Downtime
Unexpected downtime can happen for various reasons, such as server crashes, hacking attempts, and plugin updates gone wrong. To minimize the impact of unexpected downtime:
Choose a web host that offers a reliable uptime guarantee with 24/7 customer support.
Install a website monitoring tool that alerts you when your website experiences downtime. Some free tools include UptimeRobot and StatusCake.
Have a backup plan in place so that you can quickly restore your website to its previous state.
By being proactive and having a plan in place, you can minimize the impact of unexpected downtime on your website.