What is Ecommerce Hosting?
Ecommerce hosting is a web hosting service that is specifically designed to meet the requirements of online store owners. This type of web hosting package comes with unique features and tools that allow businesses to create and manage their online stores more effectively. Ecommerce hosting providers offer a variety of features including security, payment processing, site builders and design tools to make sure that businesses can tailor their hosting requirements to meet their individual needs.
One of the key attributes of ecommerce hosting is that it provides businesses with the resources to offer a seamless online shopping experience to their customers. All the necessary tools, such as secure payment processing, are built-in to ensure online transactions are conducted safely and efficiently. Online transactions require stringent security measures to ensure the privacy of sensitive data is maintained. These hosting packages also provide support for PCI compliance, ensuring that users can safely handle customer payment information.
Another benefit of ecommerce hosting is the availability of site builders and design tools. The process of launching an online store can be complex, and having access to quality design tools simplifies the process. These tools allow businesses to create an online storefront without the need for specialized design skills. Users can choose from pre-built templates, customize them, and launch their storefronts in a few clicks. Whether it's product catalogs, transactions, SEO optimization or email marketing campaigns, ecommerce hosting providers offer it all.
The hosting resources provided are another great feature of ecommerce hosting packages. Server resources are optimized for ecommerce websites, ensuring that there is adequate bandwidth and processing power to handle the high demand of online transactions. Shopping experiences that are slow or unreliable can dissuade customers from returning, which can negatively affect sales. Ecommerce hosting packages provide the necessary resources to ensure that the online store is always available and running quickly to give a great user experience to customers.
The management of an ecommerce website is made straightforward with ecommerce hosting packages. Everything one needs to run an online store can be found in a single platform, including payment processing, inventory management and order fulfillment. The ease of handling all these tasks in one location saves time, effort and resources. Ecommerce hosting providers also offer a variety of integrations with e-commerce tools like shopping cart software, inventory management software, and platform-specific apps to help businesses manage their products effectively.
Ecommerce hosting services also provide specialized customer support to help businesses get the most out of their hosting plans. Providers of ecommerce hosting understand that the online store is an essential component of the business and is available 24/7. Customer support teams help businesses develop solutions for technical issues that can arise, and provide tips on optimizing website design and management. Leading ecommerce hosting providers offer dedicated customer support through chat, email, and phone.
In conclusion, ecommerce hosting is a specialized type of web hosting specifically designed for online storefronts. It provides businesses with software tools and resources to create and manage their online stores efficiently. Ecommerce hosting also provides secure payment processing, design and site builder tools, and specialized customer support. All these features come together to provide businesses with an excellent platform to create successful online stores.
Importance of SSL in Ecommerce Hosting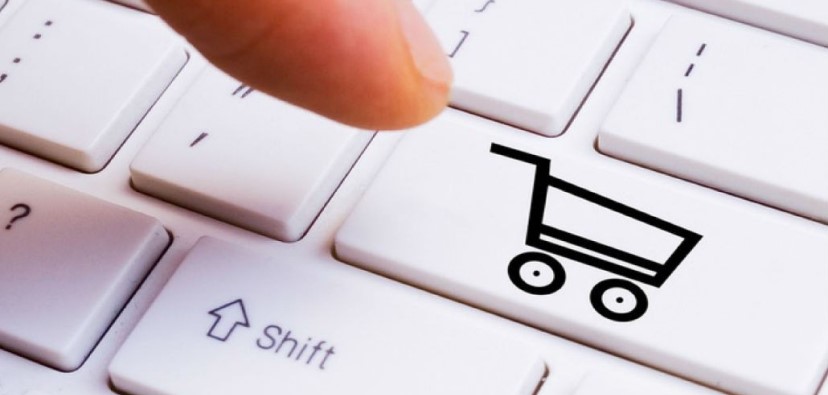 Source haycanal.com
If you are running an ecommerce business, then you know how important it is to build trust with your customers. One of the best ways to build trust is by securing your website with an SSL (Secure Sockets Layer) certificate. An SSL certificate provides a secure connection between a web server and a web browser. It encrypts the data being transmitted, making it much harder for hackers to steal customer information, such as credit card numbers, passwords, and personal information.
However, the importance of SSL in ecommerce hosting goes beyond just security. It also affects your website's search engine ranking, user experience, and overall brand reputation.
Improves Search Engine Ranking
Google, the world's most popular search engine, ranks websites based on various factors, including website security. In 2014, Google announced that SSL encryption would be used as a ranking signal in their algorithm. This means that websites with SSL certificates would be given a boost in search engine rankings over those without. Since then, the importance of SSL in ecommerce hosting has increased as businesses look to improve their search engine ranking.
Enhances User Experience
Online shoppers are becoming more and more concerned about their online security. They want to feel safe when shopping online, and an SSL certificate can help with that. When a visitor arrives at an ecommerce website, their web browser will check if the site has an SSL certificate. If it does, a padlock icon will appear in the address bar, indicating that the connection is secure. Visitors are more likely to trust and make purchases on a website that has this icon than on one that doesn't. As such, the importance of SSL in ecommerce hosting includes enhancing user experience and increasing sales.
Boosts Brand Reputation
Securing an ecommerce website with an SSL certificate also helps to establish trust, which is essential for building brand reputation. Customers are more likely to trust a business that takes their online security seriously. An SSL certificate shows that the business values its customers' privacy and is committed to protecting their personal and financial information. This commitment to security can help to build long-term relationships with customers and improve brand reputation.
Conclusion
As online shopping continues to grow in popularity, the importance of SSL in ecommerce hosting will only increase. Not only does it help to protect customer information, but it also improves search engine rankings, enhances user experience, and boosts brand reputation. If you own an ecommerce website, investing in an SSL certificate is a wise decision that will benefit both you and your customers in the long run.
Looking for the best low price web hosting for your ecommerce website? Our cloud hosting packages offer the perfect solution. Our hosting services are designed specifically for businesses like yours, with scalable options to accommodate your growth. Trust us for all of your business hosting needs.
Features to Look for in Ecommerce Hosting Packages

Source bsscommerce.com
When looking for an ecommerce hosting package, it is important to consider the security features that come with it. The security of an online store is crucial as it safeguards sensitive information such as customer data, payment details, and transactions from cyber attacks. Here are some essential security features to look for in ecommerce hosting packages:
1. SSL Certificates

Source seosandwitch.com
Secure Socket Layer (SSL) certificates encrypt data transmitted between a website and its visitors, making it unreadable to hackers who may want to gain access to sensitive information. Some ecommerce hosting packages offer complimentary SSL certificates while others require additional fees. It is important to inquire how SSL certificates are installed and managed and ensure that they are regularly updated to ensure that your website stays secure.
2. PCI Compliance

Source pirates-tech.blogspot.com
For ecommerce websites that accept credit card payments, Payment Card Industry (PCI) compliance is a must. PCI standards are set by the major credit card companies to ensure that the merchant's website is secure and compliant with the industry's data security standards. Ecommerce hosting packages that offer PCI-compliant hosting solutions are preferred as they help protect the website from data breaches and reduce the risks of credit card fraud.
3. Backups and Disaster Recovery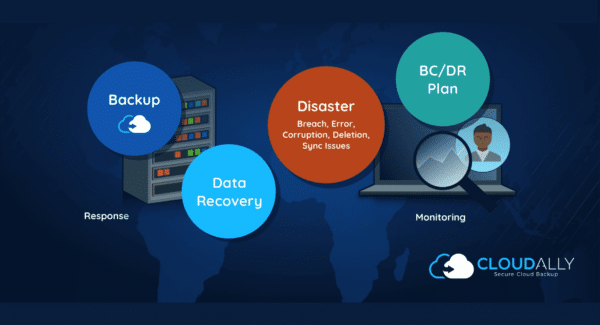 Source www.cloudally.com
Backups and disaster recovery are important features to look for in ecommerce hosting packages. Backups should be taken regularly to ensure that your website's files and database are retrievable in case they are lost or become compromised by cyber attacks or other unforeseen events. A hosting package that offers automated backups and effective disaster recovery solutions provides peace of mind for the online store owner, knowing that their website can be recovered quickly in case of an emergency.
When selecting an ecommerce hosting package, investing in security features is crucial to provide a safe shopping experience for your customers. Customers value trust and an ecommerce website that provides a secure checkout process is more likely to attract and retain customers. In conclusion, it is advisable for ecommerce business owners to take the time to research and choose the right ecommerce hosting package that aligns with their security, backup, and disaster recovery needs.
Top Ecommerce Hosting Providers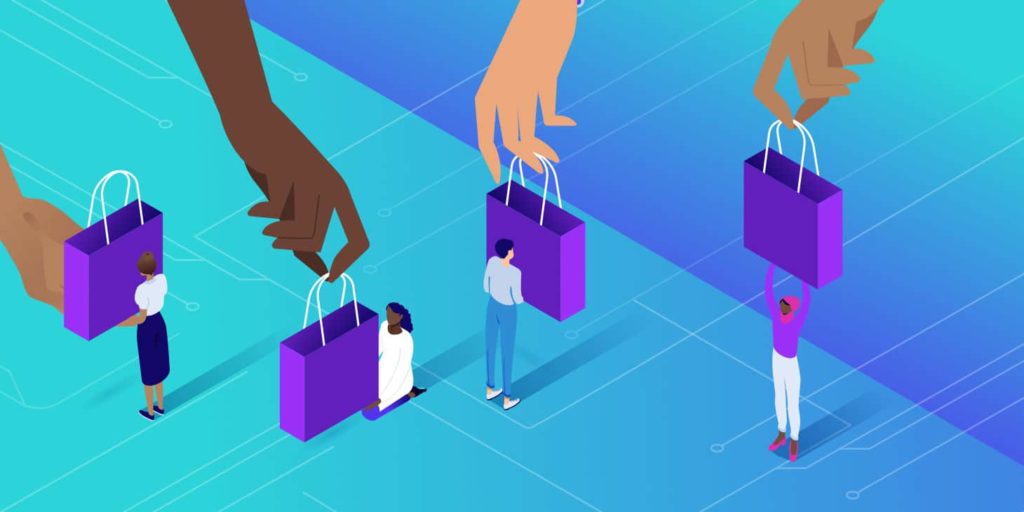 Source kinsta.com
When it comes to setting up an online store, choosing the right ecommerce hosting provider is crucial for your business's success. With so many options available in the market, it can be overwhelming to make a decision that best suits your business needs. In this article, we will explore the top ecommerce hosting providers in the industry.
1. Shopify

Source www.techgamingreport.com
Shopify is a leading ecommerce hosting provider that powers over 1 million businesses worldwide. Their platform is user-friendly, making it easy for beginners to set up an online store without requiring any technical skills. Additionally, Shopify offers a wide range of themes that are customizable, allowing you to create a unique store design that represents your brand. Moreover, Shopify offers a comprehensive suite of marketing and SEO tools that can help you drive traffic to your site and increase sales.
2. BigCommerce

Source www.getapp.com
BigCommerce is another popular ecommerce hosting provider that offers users a range of features to set up a successful online store. This platform is suitable for businesses that expect to grow rapidly, with the flexibility to handle high traffic volumes. With BigCommerce, you can easily customize your store design using their intuitive drag and drop interface. In addition, they offer payment processing solutions, shipping integrations, and marketing tools that can help you increase your store's visibility and drive sales.
3. WooCommerce

Source blogstellar.com
If you're looking for an ecommerce hosting provider that's affordable and adaptable, then WooCommerce might be the right choice for you. This platform is built on top of the WordPress content management system, which means you'll have access to a vast library of plugins and themes. WooCommerce offers a range of payment processing options and shipping integrations, making it a flexible ecommerce hosting provider that can cater to your business needs as it grows.
4. Squarespace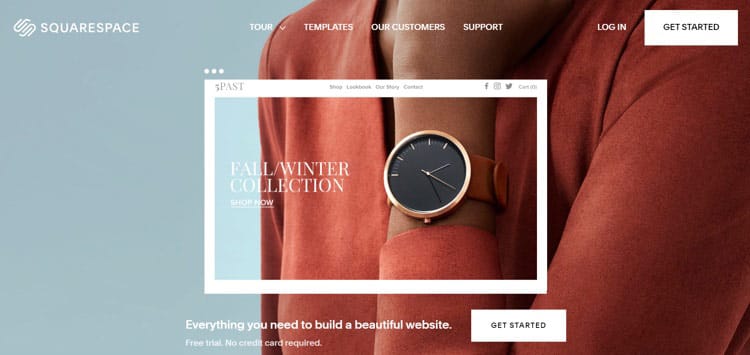 Source www.top10.com
Squarespace is primarily known as a website building platform, but it also offers ecommerce hosting services that are suitable for small businesses. This platform offers a range of customizable templates and design features that are easy to use, making it a great choice for beginners. Squarespace boasts an intuitive interface that allows users to drag-and-drop pre-built design elements, making it easy to build your store without having any technical skills. In addition, Squarespace offers marketing and SEO tools that can help increase your store's visibility and drive traffic to your site.
Conclusion
Choosing the right ecommerce hosting provider can be challenging for business owners. However, by considering factors such as the flexibility, scalability, and ease of use, you can find an ecommerce hosting provider that can adequately cater to your business needs. We hope this article has provided valuable insights into the top ecommerce hosting providers in the industry.
Managing and Securing Your Ecommerce Site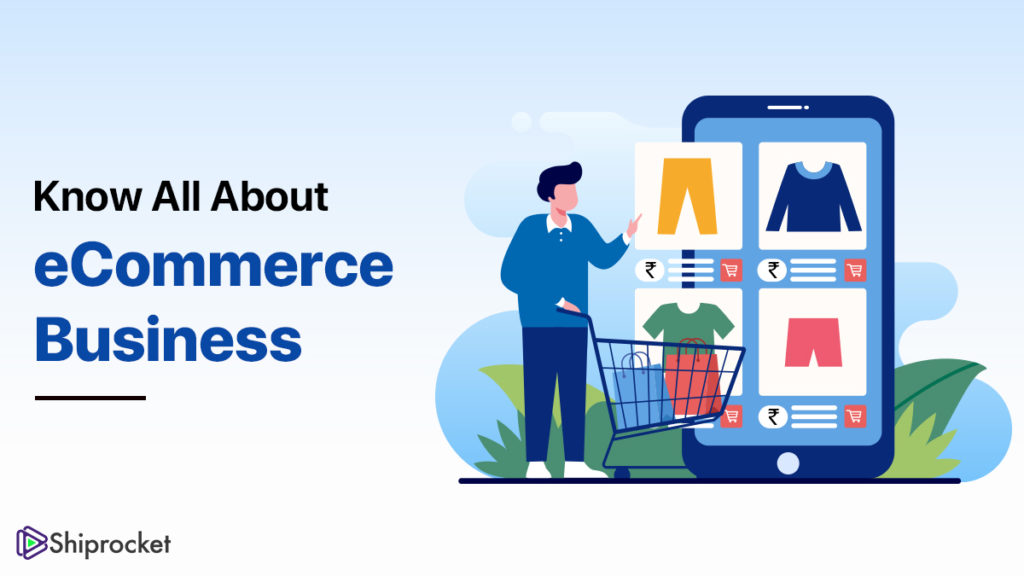 Source www.shiprocket.in
Managing and securing your ecommerce site is critical to the success of your online business. Your ecommerce site is the hub of your business, and it must be managed and secured properly to prevent security breaches and ensure everything runs smoothly. Here are five important strategies for managing and securing your ecommerce site:
1. Implement Strong Passwords

Source danmulhern.com
One of the simplest ways to secure your ecommerce site is by using strong passwords. Implementing a strong password policy reduces the risk of unauthorized access to your ecommerce site. Your passwords should be a mix of at least 10 characters, including uppercase and lowercase letters, numbers, and symbols.
2. Utilize SSL Certificates

Source seosandwitch.com
Secure Sockets Layer (SSL) certificates encrypt data transmitted between your ecommerce site and your customers' browsers. It ensures that payments, personal information, and other sensitive customer data are safeguarded while in transit. When utilizing SSL certificates, make sure you use an SSL certificate from a reputable vendor that guarantees the highest level of encryption.
3. Regularly Back Up Your Data

Source www.atyourbusiness.com
To ensure that your ecommerce site runs smoothly, it is crucial to regularly backup your data. Backing up your ecommerce site data ensures that important data such as customer and product information is not lost if something goes wrong with your site. In case of a site crash, you can easily restore your site to its previous state.
4. Use Reliable Ecommerce Hosting Package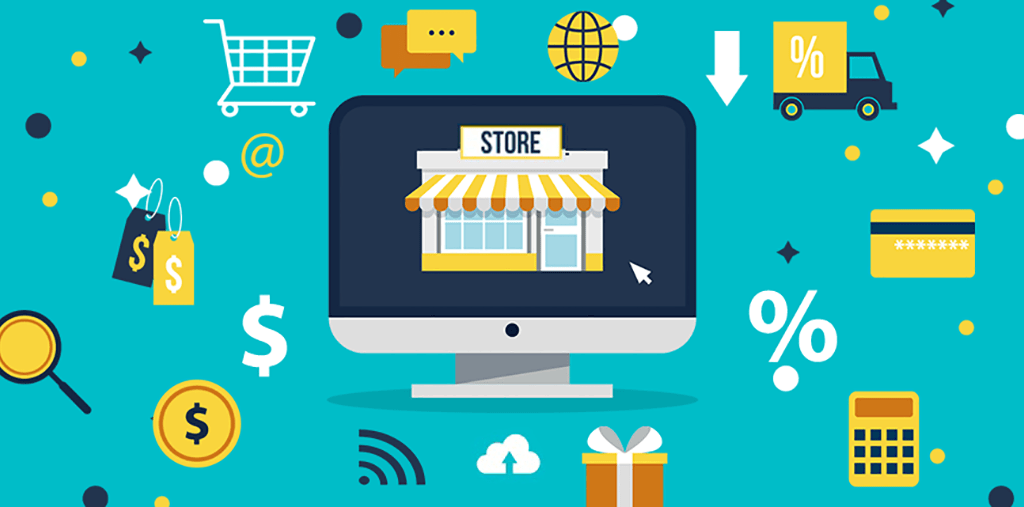 Source makdigitaldesign.com
Choosing the right ecommerce hosting package is crucial for managing and securing your ecommerce site. A reliable hosting provider ensures that your site is accessible, fast, and secure. Your ecommerce host should offer 24/7 support, regular backups, and security updates to prevent against attacks.
5. Train Employees About Security Measures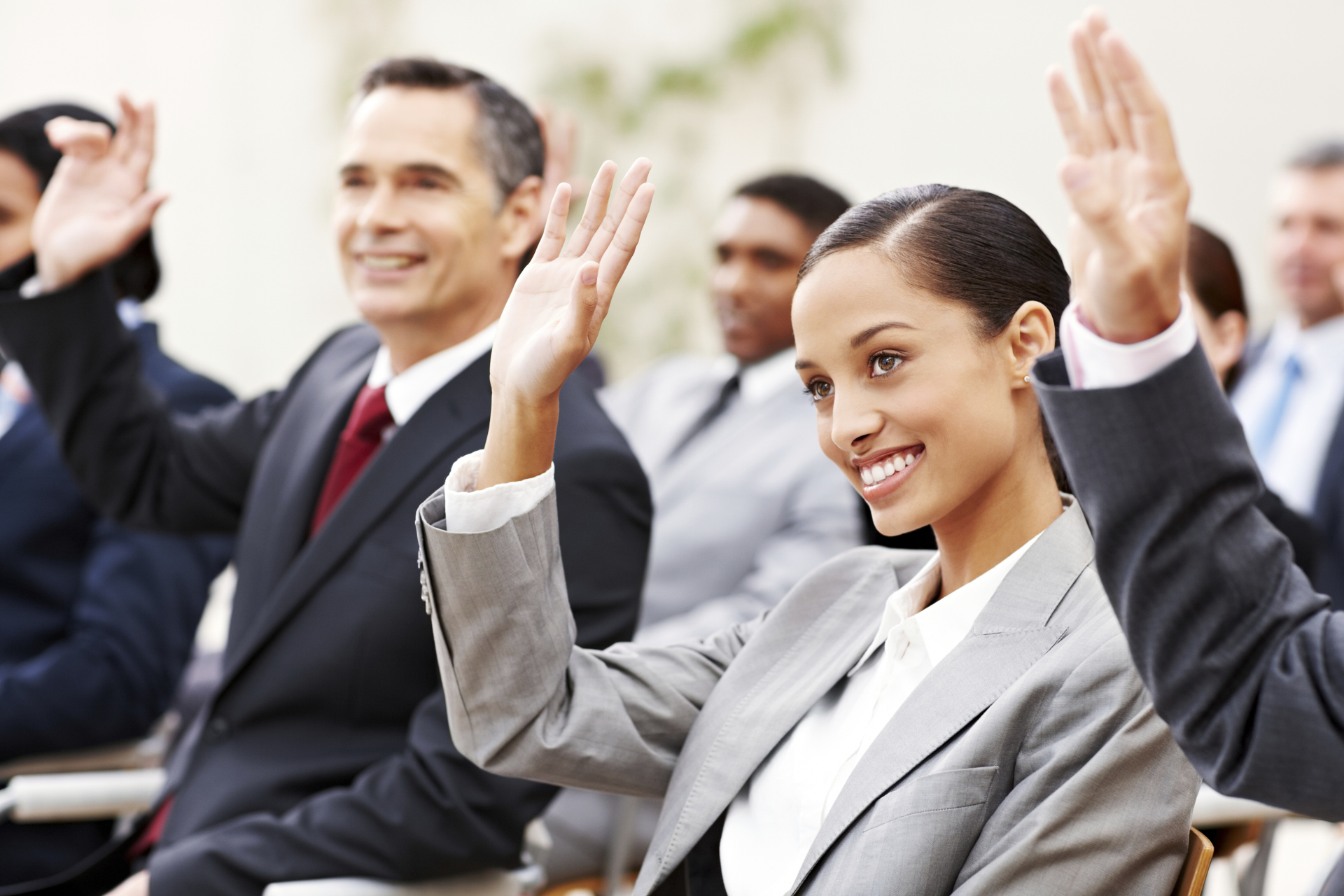 Source www.sdfintl.com
Your ecommerce site's security is only as strong as your weakest link. Without proper employee training, your website is at risk of being exploited. To ensure your employees understand the security protocols, make security training a part of their job orientation. Ongoing training sessions are also essential for keeping employees up to date on current security threats and how to prevent them.
Conclusion
Proper management and security are vital for the success of your ecommerce site. By implementing strong passwords, using SSL certificates, regularly backing up data, choosing a reliable ecommerce hosting provider, and training employees about security measures, you can ensure your ecommerce site is safe and secure while providing your customers with a positive online shopping experience.