What is Dedicated Server Reseller Hosting?


Source hostimul.com
Dedicated server reseller hosting is a type of web hosting service that allows individuals or businesses to purchase and resell dedicated servers to other clients. In simple terms, it involves a company owning and maintaining the servers while resellers market and sell the hosting packages to end-users at a markup price.
Reseller hosting is an excellent option for entrepreneurs, businesses, and web developers who want to start their web hosting companies or add hosting services to their existing products. It eliminates the need for buying, maintaining, and managing web servers, which can be quite expensive and time-consuming. Instead, resellers can focus on generating sales, providing customer support, and growing their business.
With dedicated server reseller hosting, resellers can purchase hosting packages in bulk from hosting companies and resell them to their customers for a profit. They can customize the plans and pricing to suit their target market and business goals, including upselling additional features and services like SSL certificates, domain registration, email hosting, and more.
Moreover, dedicated server reseller hosting offers greater control over the server configuration, performance, and security compared to shared hosting. Since resellers have their dedicated resources, they can allocate and manage server resources according to their clients' needs and offer better uptime, faster loading speeds, and more robust security features, which can boost their credibility and customer retention rates.
Typically, dedicated server reseller hosting plans come with white-label branding options, which means that the reseller can brand the hosting packages with their company name, logo, and brand colors, creating a professional and seamless experience for their customers. Also, reseller hosting usually includes a user-friendly control panel that allows resellers to manage their clients' accounts, set up new websites, and monitor server performance with ease.
Overall, dedicated server reseller hosting provides an affordable and profitable business opportunity for individuals and businesses who want to venture into the web hosting industry without significant investments in infrastructure and resources. However, resellers should choose a reliable and reputable hosting provider with a proven track record of delivering high-quality and secure hosting services, responsive customer support, and competitive pricing to ensure the success of their reseller hosting business.
Benefits of Using Dedicated Server Reseller Hosting


Source hostimul.com
Dedicated server reseller hosting is an excellent option for businesses that want to sell web hosting services. It involves buying a dedicated server from a hosting provider and reselling hosting services to clients. This business model offers a range of benefits to resellers, which ultimately attract a multitude of customers. Let's take a closer look at the advantages of using dedicated server reseller hosting.
1. Reduced Startup Costs
Starting a web hosting company from scratch can be challenging, especially for startups without enough resources. The process of acquiring servers, creating and testing websites, securing systems and maintaining servers all require significant financial inputs, which complicate startups even further. However, dedicated server reseller hosting service providers eliminate these costly and time-consuming barriers of entry by providing an all-in-one infrastructure, making it more cost-efficient. Resellers do not have to worry about server maintenance, backups, software updates, data center costs, utilities, staffing, or internet connections since all these are the hosting provider's responsibility, leaving resellers to focus their finances on other crucial aspects such as marketing, product development, and customer acquisition.
2. Scalability
The beauty of dedicated server reseller hosting lies in its scalability. Resellers have full control of their hosting business and can easily expand their hosting services by adding more servers to their portfolio to cater to changing client needs. This means that resellers can continuously expand their product offerings as well as their client base.
As your business grows, your bandwidth, disk space, memory and processing power requirements increase, but you need not worry since your hosting provider can effortlessly accommodate these space and server upgrades, which saves you time and money.
3. Custom Branding
With dedicated server reseller hosting, you can brand your web hosting company the way you desire. You are free to customize your hosting plans, branding and pricing, making you control your product offerings fully. You can choose to market your company under your brand, logo, and website, creating a unique identity to appeal to your target audience. Custom branding enables you to differentiate yourself from other web hosting service providers in the market, creating a streamlined sales flow.
4. Technical Support
Dedicated server reseller hosting service providers generally offer technical support to assist you through any challenges that you might face while running your business. As such, resellers can pass on the advantages of excellent customer-facing support services to their clients. Hosting providers typically provide 24/7 technical support to ensure the responsiveness necessary in resolving all your hosting-related issues, allowing you the time to concentrate on sales and growing your business. This ultimately fosters trust among clients and builds long-term customer relationships.
5. Business growth opportunities
Dedicated server reseller hosting enables a reseller to focus on business growth opportunities while providing customers with reliable hosting services. You can develop your own web-based products or services, including system integration, software, and website development. While the hosting infrastructure is entirely handled by the hosting provider, resellers are at liberty to preferential hosting rates, which they can then offer to their own clients. With reduced costs and a reliable hosting platform, resellers can concentrate on business growth and development, fostering long-term growth potential.
In conclusion, dedicated server reseller hosting provides immense opportunities to build a hosting business with minimal initial set-up costs, maximum control over your product offerings and branding and round the clock technical support, allowing you to focus on delivering excellent services to customers while building a sustainable enterprise.
For businesses seeking more flexibility and scalability, cloud hosting may be the ideal solution. With cloud hosting, resources are distributed across multiple physical servers, providing both reliable performance and greater availability.
Choosing the Right Dedicated Server Reseller Hosting Provider

Source www.i2k2.com
When it comes to dedicated server reseller hosting, choosing the right provider is crucial for the success of your business. With so many options available in the market, it can become overwhelming to pick one that fits your needs. In this article, we will discuss the factors you should consider to make an informed decision.
1. Reliability
Reliability should be the topmost priority while choosing a dedicated server reseller hosting provider. The last thing you want is your website experiencing downtime, which can impact your business negatively. Therefore, make sure the provider guarantees at least 99.9% uptime. You can also look for customer reviews to get an idea of their reliability.
2. Support
Good technical support is crucial when it comes to hosting, especially if you're new to dedicated server reseller hosting. You want to make sure that the provider offers 24/7 support via multiple channels like phone, email, and live chat. This way, you can contact them easily in case of any issues or queries.
3. Customization


Source hostimul.com
Every business has unique needs, and a good dedicated server reseller hosting provider should recognize that. Therefore, it's essential to look for providers that allow you to customize your server according to your requirements. This includes selecting the type of hardware, RAM, storage devices, and other features.
Providers that offer unmanaged hosting allow you greater customization and flexibility. In unmanaged hosting, the provider sets up your server and takes care of hardware and network maintenance. However, you are responsible for managing your server's software, operating system, and applications. This type of hosting is preferred by businesses that have the technical expertise to handle the server's maintenance themselves.
On the other hand, providers that offer managed hosting take care of everything related to the server, from setup to maintenance. You don't have to worry about any technicalities, and the provider will take care of everything. This type of hosting is preferred by those who lack the technical know-how to handle servers themselves.
4. Scalability


Source help.sureviewsystems.com
Your business needs can change over time, and you want to make sure that your hosting is scalable to handle the growth. Therefore, it's crucial to look for providers that allow you to scale your server up or down according to your needs. This will enable you to avoid the hassle of changing your hosting provider when your business grows.
5. Security
Security is an essential aspect of web hosting. Choose a provider that offers robust security features like malware scanning, DDoS protection, firewall, and security monitoring. Check if they provide SSL certificates that encrypt sensitive data transmitted over the internet.
Choosing the right dedicated server reseller hosting provider can make all the difference in your business growth. Consider factors like reliability, support, customization, scalability, and security before making a decision. This will enable you to select a provider that meets your business needs and helps you achieve success.
A low priced web hosting solution can be an affordable option for those looking to become a dedicated server reseller. With the ability to sell dedicated server resources to clients, reseller hosting can be a lucrative business venture.
Best Practices for Selling Dedicated Server Reseller Hosting to Your Customers


Source hostimul.com
As a dedicated server reseller hosting provider, there are best practices that you can implement to attract and retain customers. These practices include:
1. Offer Competitive Pricing

Source acumen.sg
The pricing of your hosting services plays a significant role in attracting customers. Ensure that you offer competitive pricing that is within the market range. You can achieve this by researching the prices of your competitors and offering comparable pricing. However, do not lower your prices too much, as this may raise concerns about the quality of your services.
To maximize your profits, consider introducing pricing plans that cater to different customer needs. You can offer monthly, yearly or biennially packages to cater to different budgets.
2. Provide Excellent Customer Support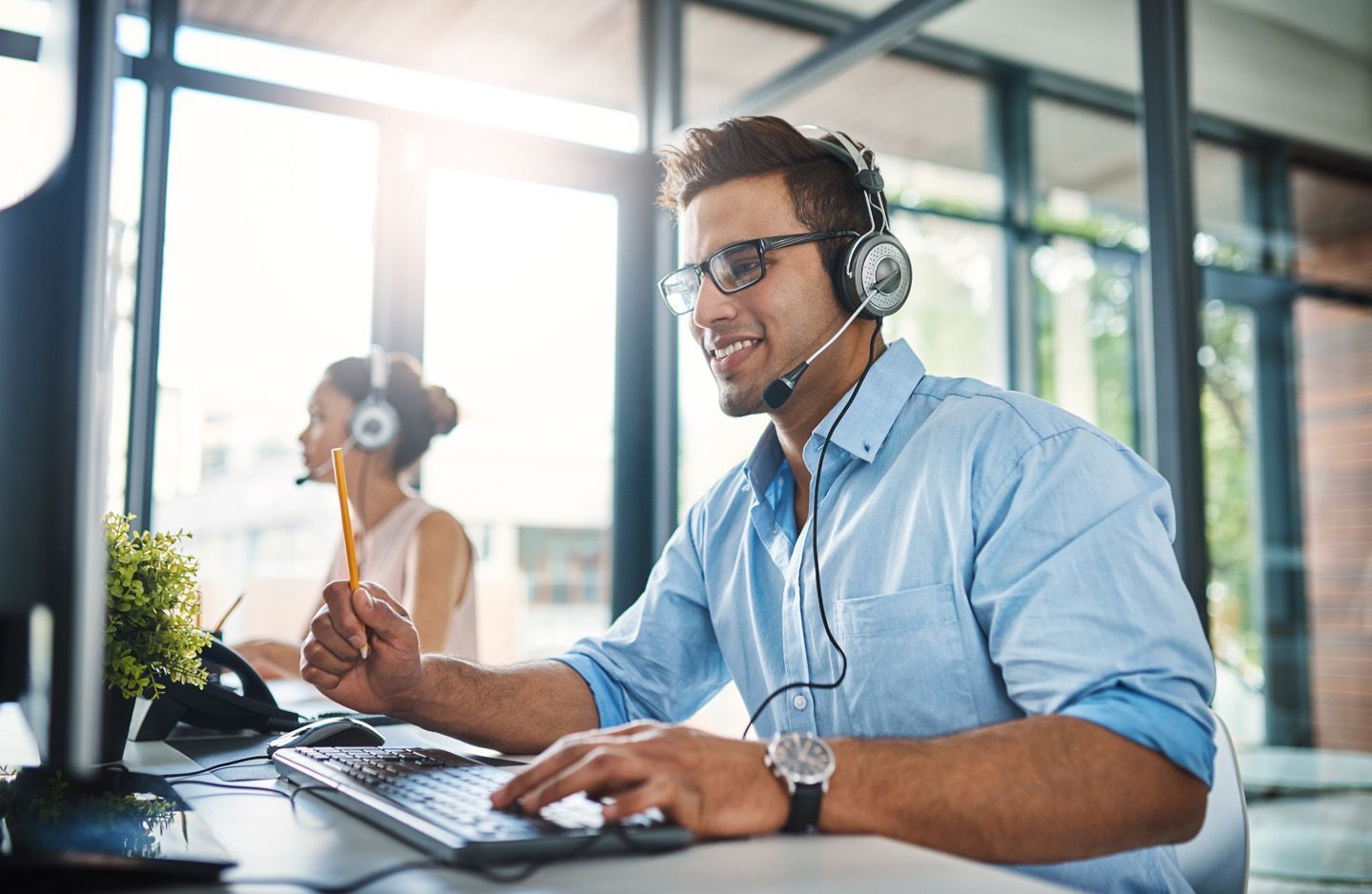 Source www.heritageconsultants.com
Excellent customer support can revolutionize your customer's experience. Ensure that you have a team that is available 24/7, to provide support to your customers. Provide several channels of communication, such as phone, email, live chat, and social media. Ensure that issues are resolved promptly, as this will create a positive impression and result in customer retention.
3. Provide High-Quality Hosting Services

Source designwebkit.com
High-quality hosting services attract and retain customers. Ensure that your servers can handle high traffic and are optimized for different websites, applications, and games. Regular updates and maintenance are necessary to avoid downtimes and improve server performance. Ensure that you employ the latest technology infrastructure and have backup plans to avoid data loss.
4. Offer Value-Added Services

Source logistic.wp1.zootemplate.com
Offering value-added services improves customer satisfaction and retention. You can offer services such as automatic backups, free migration, SSL certificates, and security software. These services enhance the overall customer experience and increase customer referral rates.
5. Implement a Referral Program

Source normanpho.com
A referral program can boost your customer acquisition rates. Implement a system that rewards customers who refer friends and family to your hosting services. You can offer discounts, free hosting packages, or cashbacks. Ensure that the reward system is transparent and easy to understand. This will motivate customers to refer more clients and improve word-of-mouth referrals.
In conclusion, selling dedicated server reseller hosting requires competitive pricing, excellent customer support, high-quality hosting services, value-added services, and a referral program. By implementing these best practices, you will improve customer retention and boost customer acquisition rates.
Hosting services can come in many shapes and sizes, from shared hosting to VPS hosting to dedicated servers. Choosing the right hosting service will depend on your specific needs and budget.