Understanding Dedicated Server Hosting Costs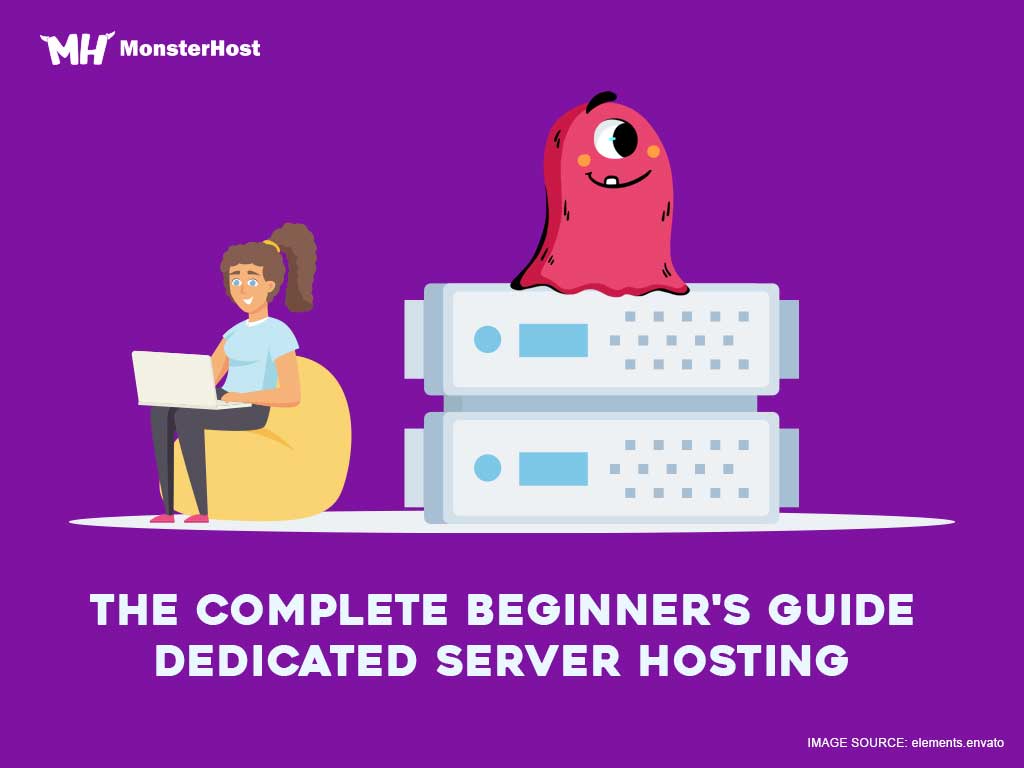 Source monsterhost.com
When it comes to website hosting, there are several options to choose from such as shared, VPS, cloud hosting, and dedicated server hosting. Among these, dedicated server hosting is considered one of the most powerful and customizable options. With dedicated hosting, you get an entire physical server devoted to your website or application. However, this level of control and customization comes at a cost. In this article, we will take an in-depth look at dedicated server hosting costs and what factors affect them.
The cost of dedicated server hosting can vary widely depending on several factors such as the complexity of your website or application, the resources required to run it, and your hosting provider. To understand dedicated server hosting costs, you need to be familiar with the following terms:
Server Hardware
The hardware specifications of a server play a significant role in determining its hosting cost. A higher-end machine with a more powerful processor, more memory, and storage will cost more. The type of hard drive used, whether it is SAS or SSD, and the RAID configuration also affect the hosting cost.
Bandwidth
Bandwidth is the amount of data transferred from your server to visitors who browse your website. It is usually measured in gigabytes per month. The higher the bandwidth, the more data can be transferred, and the more you will have to pay for it.
Managed vs. Unmanaged Hosting
Dedicated server hosting can be either managed or unmanaged. In managed hosting, the hosting provider handles all technical tasks such as server maintenance, software updates, and security patches. Unmanaged hosting requires you to take care of these tasks yourself. Managed hosting typically costs more, but it saves you time and resources by eliminating many server management responsibilities.
Add-ons and Extras
Hosts may offer various add-ons and extras such as backups, SSL certificates, DDoS protection, and more. These features may add to the overall hosting cost, but they can also enhance the functionality and security of your server.
Location and Data Center
The location of your hosting provider and their data center can affect the hosting cost. Hosting providers in certain regions may have lower overhead expenses, resulting in lower hosting costs. Additionally, the data center's quality, location, and security measures can affect the hosting price.
When looking for a dedicated server hosting provider, it's essential to look at the entire cost structure. Be sure to compare plans from different providers and evaluate their features carefully. Hosting costs alone should not be your only consideration. Instead, consider the level of service, reliability, and support the hosting provider can offer.
Looking for the flexibility and scalability of the cloud? Consider cloud hosting. With cloud hosting, you can easily scale your resources up or down as your needs change, so you never have to worry about outgrowing your hosting plan.
Factors That Affect Dedicated Server Hosting Pricing

Source www.franceserverhosting.com
Generally speaking, the cost of dedicated server hosting is relatively high compared to other types of hosting plans. This is because dedicated server hosting provides users with a more comprehensive and exclusive service. However, the cost of dedicated server hosting also varies depending on several factors. In this article, we will discuss some of the factors that influence dedicated server hosting pricing.
1. Hardware Configuration

Source www.eurolaser.co.uk
The hardware configuration of a dedicated server determines the overall performance of the hosting. The more powerful the hardware configuration, the more expensive the dedicated server will be. CPU, RAM, storage, and bandwidth are the four most important hardware components when it comes to determining the cost of a dedicated server. Generally speaking, the more resources you need, the more expensive the server will be.
If your website or application requires a lot of CPU power and RAM, then you should look to purchase a server with a high-end CPU and an excessive amount of RAM, which can be quite expensive. Alternatively, if your website or application is a simple blog, then you may not need as much CPU power or RAM, so it may be more economical to purchase a cheaper server with a lower hardware configuration.
2. Managed Services

Source technofaq.org
Dedicated server hosting companies that offer managed services, such as server monitoring, server updates, backups, and other maintenance tasks, may charge a higher fee for their services. If you are not an IT professional, you may prefer to choose a dedicated server hosting company that offers managed services, so you can rest easy knowing that your server is in good hands. Choosing a hosting company that offers managed services can save you a lot of time and money, as you won't have to hire an IT specialist to manage your server, which can be quite expensive.
However, if you are an IT professional with experience managing dedicated servers, you may want to choose an unmanaged dedicated server hosting plan, which can be less expensive. Unmanaged dedicated server hosting plans do not include any managed services, so you need to be able to manage the server yourself, including performing server updates and backups.
3. Data Center Location

Source www.technord.com
The location of a dedicated server's data center can also affect its pricing. Data centers located in large cities or near important network hubs are generally more expensive compared to data centers located in less populated areas. The reason is that data centers located in large cities or near important network hubs usually offer better connectivity, security, and cooling systems, which can be expensive to maintain.
However, the location of your target audience may also play a crucial role in selecting a data center location. If your target audience is mostly located in Europe, it makes sense to choose a data center located in Europe, which can provide faster connectivity and lower latency. If your target audience is mostly located in North America, then a data center located in North America will be a better choice.
4. Contract Duration

Source www.enlightenednegotiation.com
Another crucial factor that affects the cost of dedicated server hosting is the contract duration. Most dedicated server hosting companies offer different contract durations, usually ranging from one month to one year or more. Generally speaking, the longer the contract duration, the less expensive it will be per month since dedicated server hosting providers often offer discounts for longer-term contracts.
However, it's always better to start with a short-term contract, such as one or three months, to make sure that the hosting service meets your needs. It will also allow you to switch to a different hosting company if you are not satisfied with the current one.
Conclusion
The cost of dedicated server hosting is influenced by many factors. Hardware configuration, managed services, data center location, and contract duration are some of the most important factors to consider when choosing a dedicated server hosting plan. It's always better to do your research and compare different hosting companies to find the one that meets your requirements and budget.
Need help with managing your website? Check out our hosting services. We offer a range of hosting packages to suit different needs, from shared hosting to dedicated servers. Our expert team can also help you with website design, development, and optimization.
Comparing Dedicated Server Hosting Plans: Which One is Right for You?

Source easyblogthemes.com
When it comes to choosing a dedicated server hosting plan, it can be overwhelming and confusing especially for those who are just starting out. With numerous options available, it can be challenging to choose the right one that meets your needs and budget. In this article, we will review some of the most popular dedicated server hosting plans and their costs to help you make an informed decision.
1. Entry-Level Hosting Plans

Source dir.indiamart.com
Entry-level hosting plans offer a basic level of hosting for websites and applications that require relatively few resources. They are perfect for beginners or small businesses that do not require high-end features or customization. Entry-level plans usually come in two forms: managed and unmanaged hosting. Managed hosting means that the hosting provider takes care of all server-related tasks, including maintenance and security, while unmanaged hosting requires the user to take care of the server themselves.
The cost for entry-level hosting plans starts at around $70 per month for unmanaged hosting and $100 per month for managed hosting. However, the actual price may vary depending on the hosting provider, the amount of resources needed, and the level of service required.
2. Mid-Range Hosting Plans

Source www.youtube.com
Mid-range hosting plans offer a more advanced level of hosting for websites and applications that require a moderate level of resources. They are suitable for businesses that need more customization options or more specific requirements. Mid-range plans usually come with larger amounts of RAM, higher storage capacity, and more powerful processors.
The cost for mid-range hosting plans typically starts at around $200 per month and goes up depending on the provider and the level of customization required.
3. High-End Hosting Plans

Source technofaq.org
High-end hosting plans offer the highest level of hosting for websites and applications that require a significant amount of resources. They are designed for businesses that run high-traffic websites, need advanced security features, and require intensive computing power. High-end plans usually come with quad-core processors, 16GB of RAM, and multiple storage options.
The cost for high-end hosting plans is the most expensive and can start at around $400 a month and goes up depending on the provider and the level of customization required. One major benefit of high-end hosting plans is the increased performance and speed in website traffic even during peak traffic or unexpected spikes in website traffic.
In conclusion, choosing the right dedicated server hosting plan is critical for businesses in improving website performance, security, and uptime reliability. The decision of which hosting plan to choose ultimately comes down to your budget, current hosting needs, and goals for future growth. Whether you are new to dedicated server hosting or looking to upgrade your current plan, make sure to research and compare hosting providers carefully to make the best decision for your business needs.
Tips on How to Save Money on Dedicated Server Hosting
For many businesses, dedicated server hosting is essential for various reasons, including security, speed, customization, and overall performance. However, it can be quite costly to maintain this type of hosting service, especially for small to medium-sized businesses. Fortunately, there are strategies that can help you save money and optimize your dedicated server hosting service, without sacrificing the quality of your website or application.
1. Choose a Long-Term Hosting Plan
Many hosting providers offer discounts for long-term hosting plans, such as a yearly or bi-annual agreement, compared to monthly plans. This strategy is helpful for businesses that plan to keep their website or application up and running for the long haul. By opting for a long-term hosting plan, you can save money in the long run and avoid the hassle of constantly renewing your contract.
2. Shop Around for the Best Deals
Don't settle for the first hosting provider you see. Instead, shop around and compare different providers to find the best deals. Look for promotions, discounts, and other deals that can help you save money on your dedicated server hosting. Don't forget to check the reviews and reputation of the provider before signing up for their services.
3. Optimize Server Performance
Ensure that your server is running at its optimal level to avoid unnecessary costs. This includes regularly updating and maintaining your server, optimizing files and databases, and keeping your website or application up-to-date. Additionally, you can consider implementing a content delivery network (CDN) to improve server speed and reduce overall server load.
4. Avoid Hidden Fees
Be aware of any hidden fees associated with your dedicated server hosting service. These fees often come in the form of early termination fees, overage fees, or additional charges for certain features or services. To avoid unexpected costs, carefully read the terms and conditions of your hosting agreement and ask your provider about any potential hidden fees. Also, consider negotiating for a more favorably-priced package or removing some features that you don't need to reduce the price.
Conclusion
By following these tips, you can save money on your dedicated server hosting services without compromising the overall quality and performance of your website or application. Choose a long-term hosting plan, shop around for the best deals, optimize your server performance, and avoid hidden fees. Keeping these strategies in mind can help you optimize your dedicated server hosting service and ensure your business's continued success.
When is Dedicated Server Hosting Worth the Extra Cost?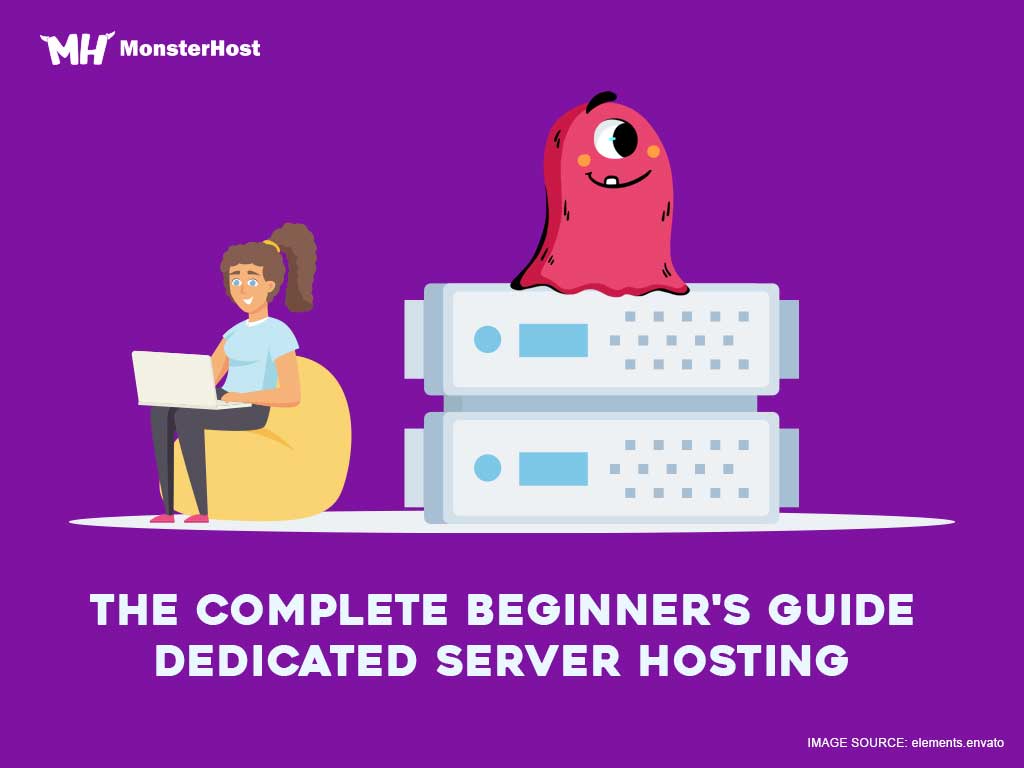 Source monsterhost.com
As discussed earlier in the article, dedicated server hosting can be quite expensive compared to other forms of hosting such as shared or VPS hosting. However, there are specific circumstances where the extra cost of dedicated server hosting may be worth it to certain businesses. Below are five situations where dedicated server hosting is worth the extra cost.
1. High Traffic Websites

Source www.delhicourses.in
For websites that experience high levels of traffic, shared hosting plans can struggle to keep up with the demand, causing slow load times and site downtime. Dedicated server hosting is designed to handle high levels of traffic, ensuring reliable and fast website performance. If your online business relies heavily on your website's performance, investing in dedicated server hosting is a must.
2. Large E-commerce Platforms

Source inovacaosebraeminas.com.br
Similarly, large e-commerce platforms, like Amazon and Alibaba, require a server infrastructure that is capable of handling large amounts of traffic, user requests and product listings. Dedicated server hosting is essential for these businesses as it can handle the growing number of users and transactions without affecting the website's performance. This ensures a positive user experience and drives conversions, making the additional cost of dedicated server hosting worthwhile.
3. Dedicated Resource Requirements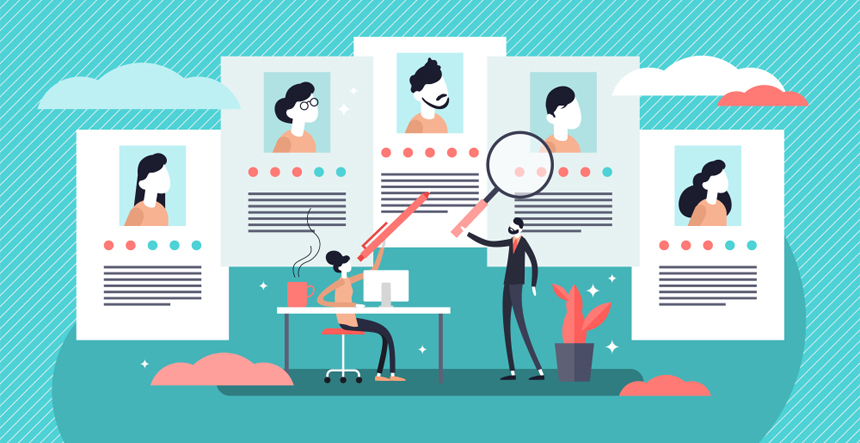 Source www.krishaweb.com
Certain websites or applications require dedicated resources, such as hardware, software, and external systems, to operate efficiently. In such cases, dedicated server hosting is necessary as it provides the right amount of hardware and software resources capable of handling these requirements. A shared hosting plan can't guarantee the level of resources required, causing a lag in system performance, which will ultimately hurt your business.
4. Compliance and Security

Source perezparras.com
Some businesses require stringent compliance and security measures to meet regulatory standards. In such cases, dedicated server hosting is essential as it can provide necessary certifications, levels of security, and compliance. These measures also ensure durability, privacy, and robust backup and recovery services, improving overall data protection, privacy and resilience.
5. Customizability

Source www.pinknews.co.uk
Dedicated servers are entirely customizable, allowing businesses to shape their infrastructure in a way that suits their specific needs. Businesses can choose the specific hardware, software, operating system, and other applications, allowing for a greater degree of flexibility and customization. This level of versatility is not available with shared hosting plans making it worth the additional cost for certain businesses.
In conclusion, dedicated server hosting is an excellent option for businesses that require reliable performance, customizability, data protection, system compliance, and scalability. Given the numerous benefits, investing in dedicated server hosting can have long-term benefits for businesses looking for high-performance web infrastructure.
If you're on a tight budget, check out our recommended low-cost web hosting options. These hosting plans provide reliable service at an affordable price, so you can get your website up and running without breaking the bank.