How CRM Software Helps Construction Companies Manage Workflows Efficiently
Understanding the Unique Needs of Construction Companies

Source dbhiq.com
CRM software has become increasingly popular among various industries as it helps companies manage their customer relationships and streamline their sales processes. However, construction companies have unique needs that are different from other industries. In this article, we will discuss the unique needs of construction companies and how CRM software can help them achieve their goals.
Construction projects are complex and involve multiple stakeholders, including architects, engineers, contractors, suppliers, and clients. With so many individuals and teams involved, it can be challenging to manage communication and collaboration effectively. Construction companies need a CRM software that can help them keep track of all the parties involved in a project, monitor progress, and anticipate any potential issues that may arise.
Another unique need of construction companies is the need to manage multiple projects simultaneously. Unlike other industries, construction companies often have several projects running concurrently, which can make it difficult to keep track of timelines, budgets, and personnel. CRM software can help construction companies manage their projects by providing a centralized system for project management, including tools for task management, scheduling, and budget tracking.
In addition to managing construction projects, construction companies also need to manage their customer relationships and sales processes. Building long-term relationships with clients is essential in the construction industry, and customer service is a critical component of any construction project. CRM software can help construction companies manage customer relationships by tracking customer interactions, identifying potential leads, and developing targeted marketing campaigns.
CRM software can also help construction companies streamline their sales processes by automating repetitive tasks, such as generating proposals, sending follow-up emails, and scheduling appointments. By automating these tasks, construction companies can free up their sales teams to focus on more strategic tasks, such as building relationships with clients and closing deals.
Finally, construction companies also need to manage their supply chains effectively. Construction projects require a vast amount of materials, and it can be challenging to ensure that the right materials are delivered to the right job site at the right time. CRM software can help construction companies manage their supply chains by providing tools for inventory management, order tracking, and vendor management.
In conclusion, construction companies have unique needs that require a specialized CRM software solution. By using CRM software, construction companies can manage their projects, customer relationships, sales processes, and supply chains more efficiently and effectively, ultimately leading to increased profitability and success.
Top CRM Software Features for Construction Management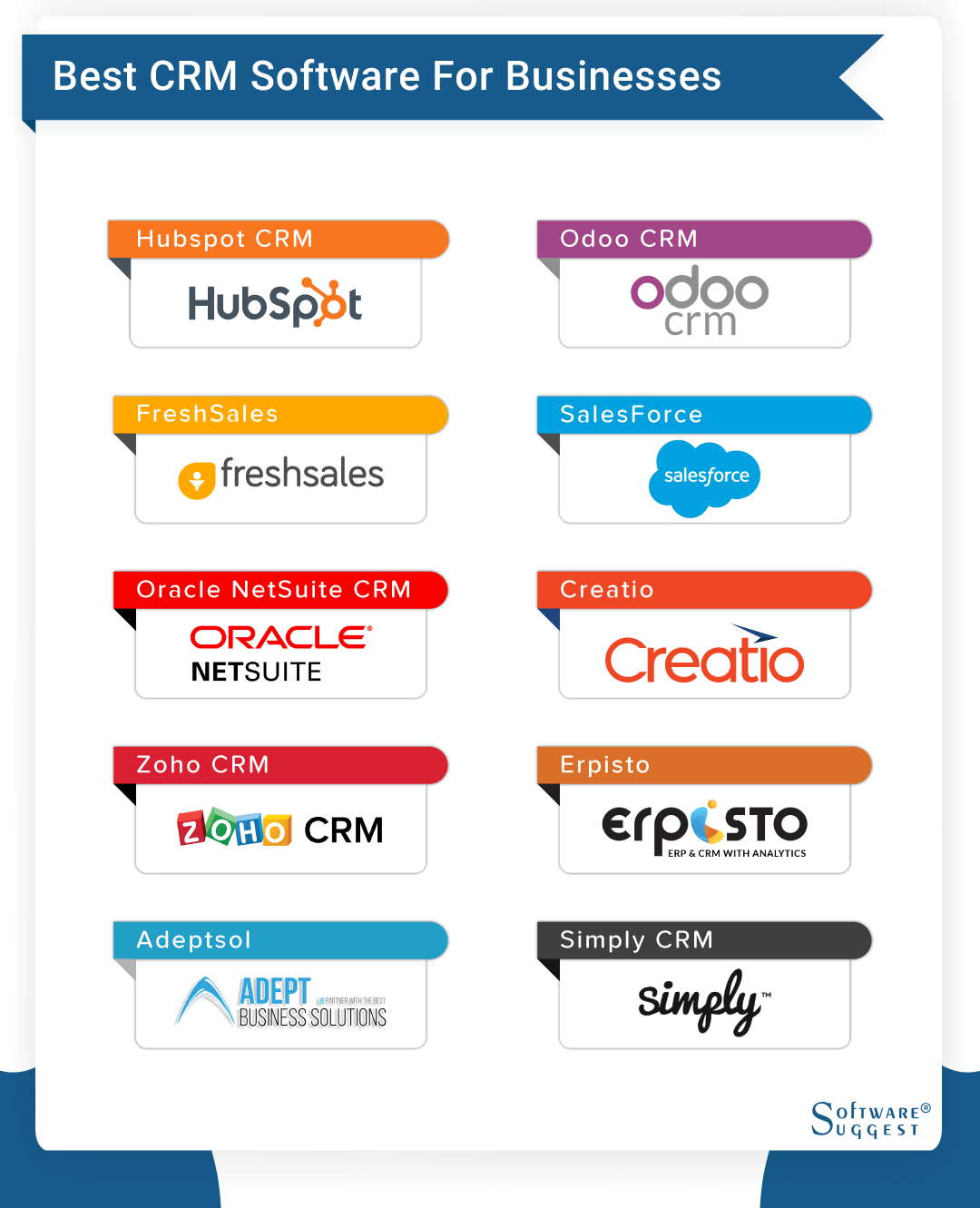 Source www.softwaresuggest.com
Construction management is a challenging industry that requires efficient handling of various tasks to meet the project deadlines and budgets. Customer relationship management (CRM) software can come in handy for construction companies, enabling them to manage leads, contracts, and communication with clients. Here are the top CRM software features that construction companies must consider while selecting a CRM software:
| Feature | Description |
| --- | --- |
| Lead Management | Construction companies have to manage various leads coming from different sources. A CRM software with lead management features can assist construction companies in maintaining data accuracy and follow-up schedules. |
| Contract Management | Construction companies have to handle various contracts related to suppliers, subcontractors, and clients. A CRM software with contract management features can assist in keeping track of contractual milestones and deadlines in real-time. |
| Project Management | Construction companies have to manage multiple projects simultaneously, with each project having different requirements and schedules. A CRM software with project management features can assist in assigning tasks and managing project schedules effectively. |
| Customization | Construction companies have unique business requirements, and a CRM software that can accommodate those requirements can be an excellent solution. A customizable CRM software can help construction companies work efficiently and tailor functions as per their needs. |
| Mobile Accessibility | Construction companies have mobile teams that require access to project information while on the go. A CRM software with mobile accessibility can enable construction team members to view client details, tasks, and communication histories while on-site. |
CRM software can streamline the construction business processes, enabling construction companies to focus on delivering quality projects that meet client needs. A feature-rich CRM software can foster better communication and collaboration between construction staff and clients and increase the business's efficiency overall.
How Construction Companies Can Benefit from CRM Software Integration

Source www.topbuildersolutions.com
Customer relationship management (CRM) software is not only vital for businesses involved in the buying and selling of products and services but can also significantly benefit the construction industry. The integration of CRM software into the management processes of construction companies can aid considerably in organisational efficiency, project management and customer satisfaction. This article will explore the various benefits that come with the addition of CRM software to construction company processes.
Better Understanding of Customer Needs

Source www.thepostcity.com
Customers are the lifeblood of any business, and construction companies are no exception. CRM software can help construction companies gain insights into customer preferences and needs. This can help businesses tailor their services to suit customer requirements better, thereby increasing customer satisfaction levels. By understanding customer demands and providing the right product and service offerings, construction companies can develop better customer relationships and increase customer retention rates.
Improved Project Management

Source www.mediasoft-group.com
Managing a construction site is a complex task that involves coordination of different stakeholders, resources and timelines. With CRM software integration, construction companies can improve their project management capabilities by centralising data and creating an all-in-one platform that coordinates all aspects of the project. The software can track schedules, budgets, and resource allocations, ensuring that the project runs smoothly and efficiently. This results in reduced project delays, increased productivity and overall cost savings.
Enhanced Sales and Marketing

Source www.futuristarchitecture.com
CRM software can also assist construction companies to identify new sales opportunities by tracking customer behaviour and viewing which services or products buyers are interested in. By gathering this information, construction businesses can send targeted marketing campaigns to their customers and improve their overall sales numbers. With the software's detailed analytics, construction companies can gain insights into which projects are profitable and which are not. Consequently, they can dedicate more resources to profitable construction projects and improve their bottom line exponentially.
A Centralised Database
One of the critical benefits of CRM software integration is that all relevant construction project data can be stored in one centralised database. Such data includes contact details, order histories, budgets, and project timelines. The information in the database is accessible and usable by all authorised personnel, meaning it is possible to track project updates and monitor progress in real-time.
Better Customer Service Delivery
CRM software can help construction companies provide better customer service by allowing the business to engage with their customers more effectively. The software can track customers' preferences, demographic information and communication history, and help construction companies offer tailored products or service options which best suit their clients. With such information available, construction companies can respond to customer queries promptly and efficiently, ensuring that they receive top-notch customer service, and increasing the likelihood of repeat business.
A Checklist for CRM Software Integration
The following table highlights the essential areas that construction companies need to focus on when integrating CRM software into their systems:
| Checklist Item | Reason for Inclusion |
| --- | --- |
| Identifying the Construction Company's Business Processes | Allows for easy integration of CRM software into existing business processes. |
| Identifying the types of Customer Data to Collect and Store | Helps to tailor marketing, sales, and customer service activities to suit customer preferences better. |
| Identifying the Key Performance Indicators (KPIs) for the Company | Allows for effective monitoring and evaluation of project performance, sales and other business activities. |
| Identifying the Key Online and Offline CRMs to Integrate | Ensures that the CRM software integrates seamlessly with other data software used in the construction company. |
In conclusion, integrating CRM software into a construction company's processes can significantly improve customer satisfaction levels, project management capabilities, sales and marketing performance, as well as overall construction company efficiency. The software can create a centralised database, track customer behaviour, and provide tools to help construction companies remain competitive in today's ever-evolving market.
CRM software for construction companies
Selecting the Right CRM Solution for Your Construction Business

Source proest.com
CRM software has been around for quite some time now and is continually evolving with technology. Its use has grown beyond sales and marketing to include all kinds of industries, including construction. Today, construction companies are adopting CRM solutions to streamline their operations, increase productivity and improve their overall performance. But with the increasing number of CRM solutions available in the market, it can be a daunting task when it comes to selecting the right one for your construction business. Below are some tips to help you select the right CRM solution for your construction company.
1. Clearly Define What Your Company Expects from a CRM Solution
To select a CRM solution that meets your expectations and fulfills your company's needs, you need to have a clear picture of what you expect it to do. Start by identifying the problems or challenges you face in your daily operations and how a CRM solution can help address those challenges.
2. Understand the Features Offered
All CRM solutions have different features that can help address different problems or challenges. It is essential to understand the features that are offered in the CRM solutions you are considering. You can start by making a list of the features you want to have and then match them with the solutions available in the market.
| Desired Feature | CRM Solution 1 | CRM Solution 2 | CRM Solution 3 |
| --- | --- | --- | --- |
| Project Management Integration | Yes | No | Yes |
| Lead Management | Yes | Yes | No |
| Mobile Access | Yes | Yes | Yes |
3. Check for Ease of Use and Accessibility
To achieve maximum results from your CRM solution, you need to ensure that it is easy to use and accessible to all employees. The user interface should be intuitive, and the navigation should be effortless. A CRM solution that is complex will be demotivating to use, and its intended purpose may not be achieved. It is also essential to ensure that the solution is accessible across various desktop and mobile platforms.
4. Compatibility with Existing Systems
Selecting a CRM solution that is compatible with your other systems will save you time, money and reduce errors. It is essential to investigate if the solution can integrate smoothly with your project management or accounting systems. A CRM solution that does not integrate easily with existing systems means double data entry, which leads to errors and wastes time.
By considering the above factors, you will be able to select a CRM solution that meets your company's needs, saves time and improves your overall performance. Remember to take your time and carry out proper research before settling on a CRM solution.
Dedicated Server WordPress Hosting
Best Practices for Implementing CRM Software in Your Construction Company
The construction industry is rapidly evolving, and implementing a customer relationship management (CRM) system can help companies keep up with the pace. However, simply investing in CRM software isn't enough to improve performance and efficiency. Here are the five best practices you should keep in mind when implementing CRM software in your construction company.
1. Define Your CRM Goals and Objectives
Before implementing CRM software, you need to figure out why you need it and what you hope to accomplish with it. Without defined goals and objectives, it is challenging to implement the right CRM system and difficult to determine whether it has met your needs. Work with your team to establish specific, measurable, achievable, realistic, and time-bound (SMART) goals that align with your overall business strategy. This will help to create a clear roadmap for the CRM implementation process and measure its success over time.
2. Choose the Right CRM Solution
Choosing the right CRM solution is a crucial step in the implementation process. Consider your business's unique needs, budget, and existing technology infrastructure when selecting a CRM system. Do extensive research, read user reviews, and choose a CRM provider that can offer you the right mix of features, functionality, and support. A customized CRM solution can go a long way in helping you achieve your goals and improving your company's productivity.
3. Train Your Employees
Once you've chosen the CRM software, it is essential to train your employees on how to use it. With the right training, your team can use the software effectively, and it will become an integral part of your business processes. Consider creating a training plan that includes regular updates, refresher sessions, and hands-on exercises to help employees learn the system quickly and efficiently.
4. Customize Your CRM
CRM software can provide a lot of value out-of-the-box, but customizing it to your company's specific needs can create additional benefits. Think about integrating your CRM with your existing systems, such as accounting or project management tools, to streamline your operations. Customize the system to match your processes and workflows, ensuring that it fulfills your unique business requirements. This will help you to gain a competitive edge and stand out in a crowded market.
5. Monitor and Measure Success
After implementing the CRM software, it is essential to track its performance and measure its success over time. Create a plan that allows you to monitor your key performance indicators (KPIs) and measure your ROI. This will provide valuable insights into the system's performance, identify areas of improvement, and help you to adapt your CRM strategy over time to better align with your business goals.
In summary, implementing CRM software in your construction company can help you improve your performance, streamline your operations, and gain a competitive edge. By following these best practices, you can ensure that your CRM implementation is successful, and you achieve your desired results.
Video : Streamlining Construction Business with CRM Software