CRM systems offer businesses the ability to track customer interactions, improve customer satisfaction, and ultimately drive growth and revenue.
Understanding CRM: Definition and Key Concepts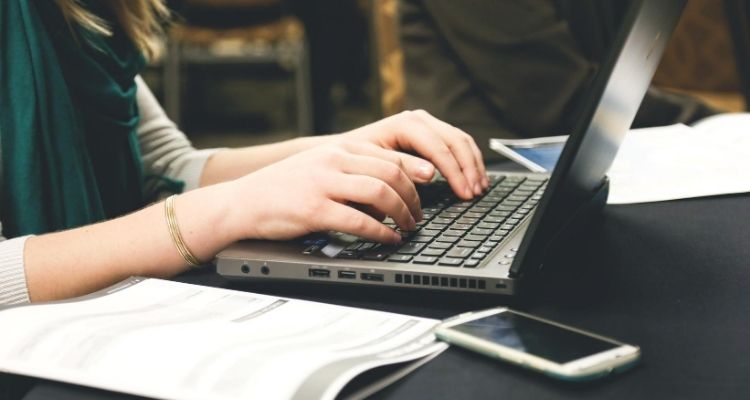 Source mdsolutionsllc.com
Customer Relationship Management or CRM is a system designed to help businesses effectively manage their customer interactions. It is a strategy for managing all customer interactions, from lead generation to sales and customer service, by organizing, automating and synchronizing business processes. The ultimate goal of CRM is to improve customer satisfaction, increase sales and maximize profits for the business.
CRM is a comprehensive approach to managing customer interactions throughout the customer lifecycle, from the initial prospecting stage to the post-purchase support stage. CRM systems generally provide teams with a central location to store customer information such as contact information, purchasing history, and support history. This not only eliminates the need for multiple programs and saves time, but it also alerts teams to cross-selling and upselling opportunities and helps them to personalize their sales and service.
One of the key concepts of CRM is customer segmentation. This involves categorizing customers into segments based on their behaviors and needs. By doing this, businesses can personalize their marketing and customer service efforts to the specific needs of each segment. Another key concept of CRM is customer lifetime value. This refers to the amount of profit a customer will generate over the lifetime of their relationship with the business. By focusing on high-value customers, businesses can increase their revenue and profitability.
CRM also includes an emphasis on data analysis and reporting. This involves tracking metrics such as customer satisfaction, sales conversion rates, and customer retention rates. The data collected is then analyzed to identify trends and areas of improvement. This helps businesses to identify ways to improve their relationships with customers and increase their profits.
In conclusion, CRM is an essential tool for businesses that wish to improve customer satisfaction, increase sales, and maximize profitability. By organizing, automating, and synchronizing business processes, businesses can streamline their customer interactions and provide a better experience for their customers. With a focus on customer segmentation, customer lifetime value, and data analysis, CRM can help businesses achieve their customer relationship goals and ultimately, their business goals.
Benefits of Implementing CRM for Your Business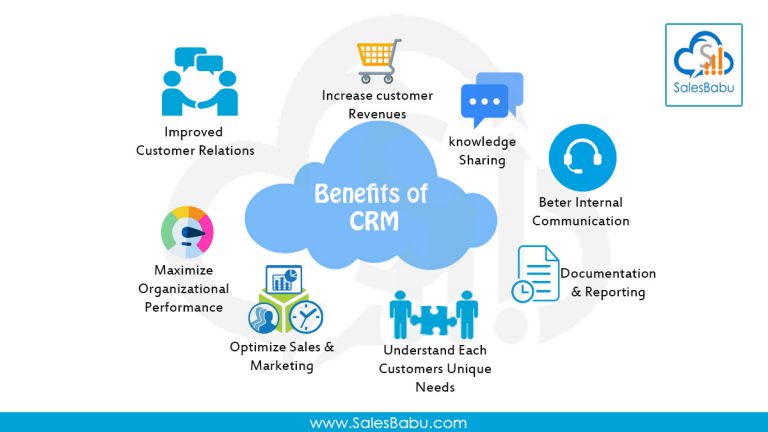 Source www.salesbabu.com
Customer Relationship Management (CRM) is a powerful tool that offers many benefits to your business. The successful implementation of CRM software can help you understand your customers better, improve sales, and streamline your operations. In this article, we explore the various advantages of implementing CRM software for your business.
1. Improved Customer Retention

Source blog.icontact.com
A major benefit of using CRM software is improved customer retention. CRM can help you keep track of customer interactions, including previous purchases, feedback, and support requests. This information enables you to provide personalized experiences, anticipate customer needs, and quickly resolve any issues that arise.
Customer retention is vital for the long-term success of your business. It's much easier and more cost-effective to retain existing customers than to attract new ones. By improving retention rates, you can increase customer loyalty, boost revenues, and gain a competitive advantage.
2. Increased Sales and Revenue

Source gingerbratzel.com
Another significant benefit of CRM is increased sales and revenue. By analyzing customer data, including behavior, preferences, and purchase history, your sales team can personalize their approach to each customer.
CRM software also allows you to track sales opportunities, automate sales processes, and forecast future sales. By using this information to inform your sales strategy, you can increase your win rates and close more deals. As a result, you'll see a positive impact on your bottom line.
| CRM Benefits | Increased Sales and Revenue |
| --- | --- |
| 1. Personalized Approach | 1. Win More Deals |
| 2. Track Sales Opportunities | 2. Increased Revenue |
| 3. Automate Sales Processes | 3. Positive Impact on Bottom Line |
3. Streamlined Operations

Source www.slideserve.com
CRM software can also help you streamline your operations. By automating manual tasks, such as data entry and lead qualification, you can free up time for more important tasks.
CRM can also help you collaborate better with your team. By sharing customer information across departments, everyone can be on the same page and work together to resolve customer issues quickly. This reduces redundant work, improves collaboration, and increases productivity.
The benefits of implementing CRM for your business are clear. By improving customer retention, increasing sales and revenue, and streamlining operations, you can achieve long-term success. When choosing a CRM software, be sure to consider your business needs and select a system that provides the features and functionality that are right for you.
Different Types of CRM Solutions

Source bugendaitech.com
Customer Relationship Management (CRM) solutions are an essential tool for businesses to manage their interactions with customers. There are different types of CRM solutions available in the market that cater to the specific needs of businesses. Let's take a look at some of the top CRM solutions that can help businesses establish and maintain a strong relationship with their customers.
1. Operational CRM
Operational CRM focuses on the automation of different business processes such as marketing, sales and customer service. It helps businesses streamline their processes and improve their efficiency. A few examples of Operational CRM solutions include Salesforce, Zoho CRM, and Microsoft Dynamics CRM. These solutions provide businesses with a centralized platform to store customer data, track leads, manage sales, and monitor customer interactions.
2. Analytical CRM
Analytical CRM solutions are designed to provide businesses with customer insights and help them make informed decisions. It uses data mining, analysis and reporting to identify customer trends, preferences, and behavior. Analytical CRMs offer comprehensive solutions such as predictive analytics, customer segmentation, and sales forecasting. Examples of analytical CRM solutions include IBM Watson Analytics, SAS Customer Intelligence, and Microsoft Power BI.
3. Collaborative CRM
Collaborative CRM solutions aim to facilitate communication and collaboration between different departments within an organization. It helps businesses to share customer information and provide consistent and personalized services to their customers. These solutions offer features such as email integration, social media integration, and collaboration tools. Some examples of Collaborative CRM solutions include Hootsuite, Zendesk Support Suite, and HubSpot Service Hub.
If we compare all three CRM solutions, we can see that there are some similarities as well as some significant differences. Operational CRM is designed to help businesses automate and manage their business processes. Analytical CRM provides customer insights and helps businesses make informed decisions. Collaborative CRM facilitates communication and collaboration between different departments in an organization, ensuring that customers receive a consistent and personalized service.
| Operational CRM | Analytical CRM | Collaborative CRM |
| --- | --- | --- |
| Focuses on automation of business processes. | Provides customer insights and helps with informed decision making. | Facilitates communication and collaboration between departments. |
| Examples include Salesforce, Zoho CRM, and Microsoft Dynamics CRM. | Examples include IBM Watson Analytics, SAS Customer Intelligence, and Microsoft Power BI. | Examples include Hootsuite, Zendesk Support Suite, and HubSpot Service Hub. |
In conclusion, CRM solutions are an essential tool for businesses to establish and maintain a strong relationship with their customers. By choosing the right CRM solution, businesses can automate their business processes, gain customer insights and improve communication and collaboration between different departments within an organization.
Common Challenges in CRM Implementation and How to Overcome Them

Source www.allbusiness.com
Customer Relationship Management (CRM) is a crucial aspect of any organization's functional operations. However, its implementation can be riddled with challenges. Here are some of the most common challenges in CRM implementation and how to overcome them:
1. Poor Adoption Rates
One of the significant challenges that organizations face is low user adoption rates of CRM systems. This challenge can be as a result of poor user experience and incomplete understanding of the system's capabilities. To overcome this, organizations should involve users when developing and rolling out CRM systems. This way, they can identify the essential features and functionality the system should have. Besides, organizations should provide proper training and support throughout the adoption process to ensure successful implementation.
2. Integration Issues
CRM systems are designed to integrate seamlessly with other business solutions to provide a more holistic view of customer data. However, integration with other systems such as marketing automation tools, email clients, and social media platforms can be problematic. To overcome this challenge, organizations should identify the systems they want to integrate with their CRM system before selecting a CRM solution. This way, they can choose a CRM system that aligns with their integration needs, thus making the process more manageable.
3. Data Quality Issues
Effective CRM implementation requires accurate, relevant, and up-to-date data. Unfortunately, issues such as data duplicates, inaccurate data, and incomplete data can hamper CRM implementation success. Organizations can overcome this challenge by implementing data quality processes such as data cleansing and data enrichment. These processes ensure that data is accurate, complete, and available when needed.
4. Cost of Implementation
The cost of CRM implementation can be a significant challenge, especially for small and medium-sized businesses. This challenge can be as a result of the cost of software licenses, hardware, and implementation services. To overcome this challenge, organizations should consider cloud-based CRM solutions and open-source CRM systems. These solutions offer lower upfront costs and can be customized to suit the organization's needs. Additionally, organizations can opt for phased implementation, starting with essential functionalities before expanding.
In conclusion, CRM implementation can be challenging, but organizations can overcome these challenges with the right approach. By involving users, identifying integration needs, implementing data quality processes, and exploring cost-effective solutions, organizations can achieve successful CRM implementation.
Best Practices for Successful CRM Strategy and Execution

Source www.robomq.io
CRM or Customer Relationship Management is an approach that organizations use to manage interactions with their customers or potential customers. A well-planned and executed CRM strategy can help businesses improve customer relationships, increase sales, and drive business growth. In this article, we will discuss the best practices for successful CRM strategy and execution.
1. Define Your Objectives

Source blogitanything.blogspot.com
The first step in developing a successful CRM strategy is to define your business objectives. You need to determine the specific goals and outcomes you want to achieve with your CRM strategy. Are you looking to improve customer retention, increase sales, or improve customer satisfaction? By defining your objectives, you will have a clear vision of what you want to achieve with your CRM strategy.
2. Choose the Right CRM Software

Source smallbiztrends.com
Choosing the right CRM software is critical to the success of your CRM strategy. You need to select a software solution that meets your business needs and is easy to use. A good CRM software should provide a full suite of features that can help you manage and analyze customer data effectively. It should also be scalable and customizable so that it can adapt to your company's changing needs.
3. Train Your Team

Source www.pinterest.com
One of the most important aspects of a successful CRM strategy is to train your team on how to use the CRM software. Your team needs to understand how to navigate the software, update customer data, and analyze reports. Proper training can improve user adoption and ensure that your team uses the CRM software to its fullest potential.
4. Develop a Data Management Plan

Source covid19-nmr.de
Effective data management is crucial to the success of your CRM strategy. You need to develop a data management plan that outlines how you will collect, store, and analyze customer data. The plan should include data privacy policies, data security protocols, and data analysis procedures.
| | |
| --- | --- |
| Data Privacy Policies | Ensure that customer data is collected and used in compliance with data protection regulations such as GDPR and CCPA. |
| Data Security Protocols | Implement procedures and technologies to protect customer data from unauthorized access, theft, or loss. |
| Data Analysis Procedures | Develop a standardized way to analyze customer data and derive meaningful insights from it. |
5. Monitor and Evaluate Your CRM Strategy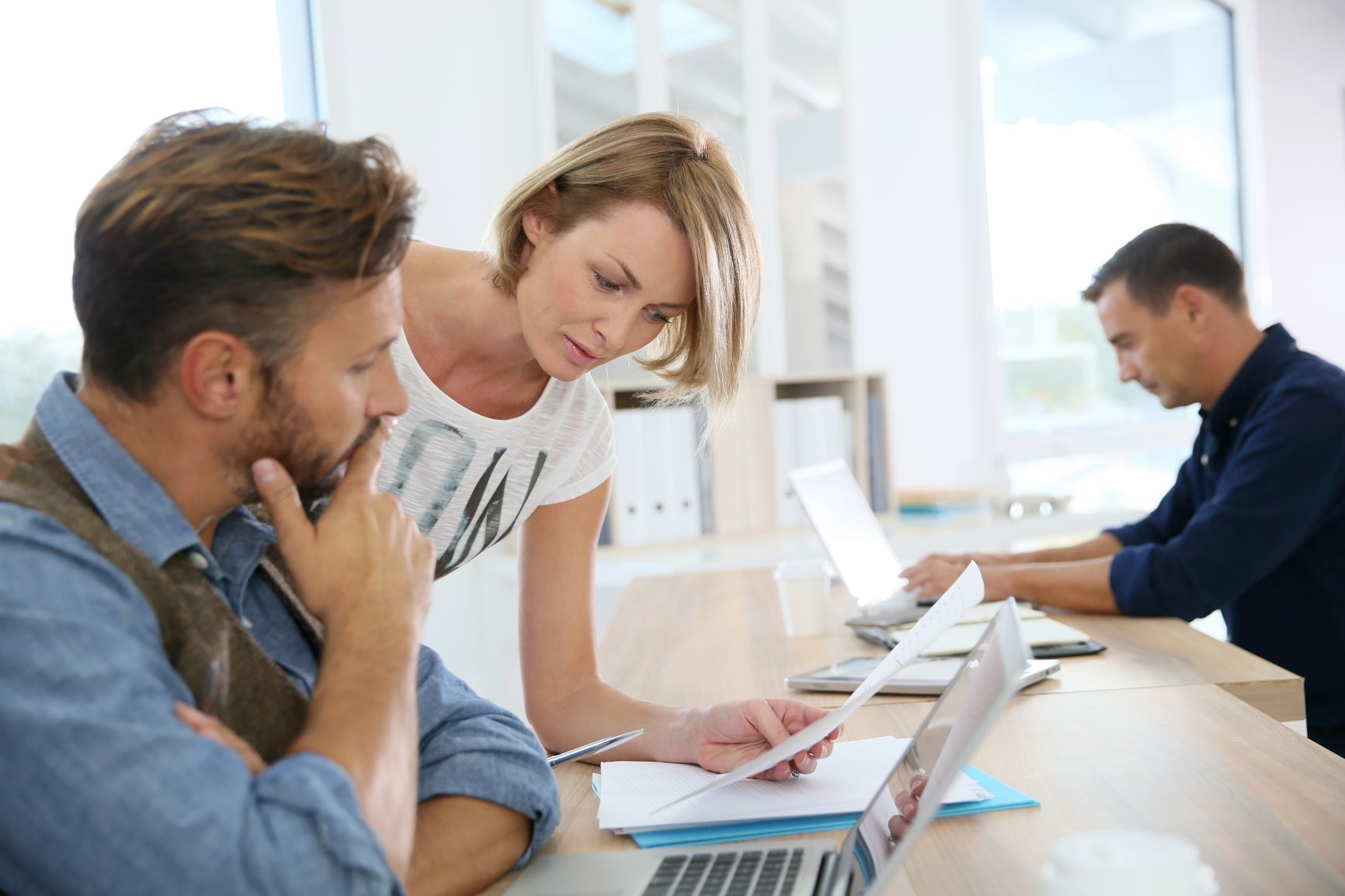 Source www.reallysimplesystems.com
Finally, you need to monitor and evaluate your CRM strategy on a regular basis. This will help you identify areas for improvement and make informed decisions about future investments in CRM technology and training. You should measure the success of your CRM strategy against your predefined objectives and KPIs (Key Performance Indicators).
By following these best practices, you can create a successful CRM strategy that can drive business growth and improve customer relationships.
Video: The Power of CRM for Business Growth