5 Ways CRM Can Help Creative Professionals Manage Their Clients and Projects Effectively
Understanding the Importance of CRM for Creatives
As a creative individual, you may think that customer relationship management (CRM) is not a priority for your business. However, in today's digital age, managing your clients and prospects effectively has become more crucial than ever. A CRM system can help you organize and manage your customer data, automate your marketing and sales activities, and ultimately grow your business. Let's dive into why CRM is so important for creatives.
1. Better Organization of Client Information
As a creative professional, you may work with a variety of clients, each with their unique needs and projects. Keeping track of all their contact information, project details, and communication history manually can be overwhelming and time-consuming. A CRM software allows you to store all this information in one place, making it easy to access and update at any time.
Moreover, most CRM systems allow you to categorize your clients into segments based on their location, industry, or project type, etc. This can help you create targeted content for each group, personalize your communications, and improve your overall marketing strategy.
| Features | Advantages |
| --- | --- |
| Centralized Database | Efficient Access to Information |
| Segmentation | Better Targeted Content and Communication |
2. Improved Communication with Clients
Communication is the key to any successful client relationship. With a CRM system, you can keep a record of every interaction you have with clients, including phone calls, emails, and meetings, etc. This provides you with a comprehensive view of all communication history for each client, making it easy to follow up and provide timely and relevant responses.
Besides, a CRM system can help you set up automated triggers and email templates for different stages of the customer journey. This can save you time and effort in your day-to-day communication, while also ensuring that your clients receive consistent messaging through their journey with your business.
3. Streamlined Sales and Marketing Activities
Marketing and sales are crucial aspects of any business. With a CRM system, you can streamline your marketing and sales activities, right from lead generation to retention. CRM allows you to automate mundane tasks like data entry and lead nurturing, freeing up time for other important business activities.
Moreover, a CRM system can provide you with valuable insights into your lead and client behavior, which can help you optimize your marketing and sales strategies. You can track metrics like open rates, click-through rates, and conversion rates, among others, and use this information to fine-tune your approach and improve your ROI.
4. Enhanced Team Collaboration
Whether you are working as a team or as a solo freelance professional, a CRM system can improve your team's collaboration. By giving everyone access to the same centralized database, you can eliminate any communication gaps and ensure that everyone is on the same page.
Moreover, a CRM software can provide you with a calendar view of team tasks and deadlines, making it easy to assign and track progress towards specific goals. This visibility can help you identify any bottlenecks in your business processes and optimize your workflows.
In conclusion, as a creative individual, a CRM system can help you improve your organization, communication, sales, marketing, and team collaboration. With a myriad of CRM solutions available in the market today, you can find one that fits your budget and requirements. Start exploring today, and reap the benefits of a CRM system.
Nurturing Leads and Converting Sales with CRM for Creatives

Source marketinginsidergroup.com
If you are a creative entrepreneur, chances are that you have invested a lot of time, effort, and money into developing your skills and building your brand. However, without a steady flow of leads and customers, your talent and hard work may go unnoticed. This is where Customer Relationship Management (CRM) comes in.
In simple terms, a CRM system is a tool that helps you manage your interactions with existing and potential customers. It enables you to store customer information, track your interactions with them, and automate certain tasks, such as sending follow-up emails. By using a CRM system, you can streamline your sales process, improve your customer service, and ultimately increase your revenue.
The Benefits of Nurturing Leads
Nurturing leads is the process of building a relationship with potential customers, with the aim of converting them into paying customers. This involves providing them with relevant and valuable content, such as blog posts, videos, or e-books, that addresses their needs and interests.
By nurturing leads, you can:
Establish yourself as an expert in your field
Build trust and credibility with potential customers
Stay top-of-mind with prospects, so that they think of you when they are ready to make a purchase
Using a CRM system can make it easier to nurture leads, by allowing you to:
Segment your leads based on their interests and actions, so that you can send them targeted content
Automate your lead nurturing process, so that you can focus on other aspects of your business
Track how your leads are interacting with your content, so that you can adjust your strategy as needed
The Benefits of Converting Sales
Converting sales is the process of turning prospects into paying customers. This involves guiding them through the sales funnel, which typically includes stages such as:
Awareness: The prospect becomes aware of your brand and what you have to offer
Interest: The prospect shows interest in your product or service
Decision: The prospect considers buying your product or service
Action: The prospect makes a purchase
By converting sales, you can:
Generate revenue and increase your bottom line
Build a loyal customer base that can serve as brand advocates
Gain insights into what works and what doesn't in your sales process, so that you can continuously improve
Using a CRM system can make it easier to convert sales, by allowing you to:
Track where each prospect is in the sales funnel, so that you can send them the most relevant information
Set up automated follow-up emails, so that you stay in touch with prospects who are not yet ready to buy
Track your sales metrics, such as conversion rate and average deal size, so that you can optimize your sales process
| Stage of Sales Funnel | Goal | CRM Feature |
| --- | --- | --- |
| Awareness | Get prospect's attention and interest | Segmentation based on interests |
| Interest | Educate prospect about product/service and build desire | Automated email campaigns with relevant content |
| Decision | Encourage prospect to take action and buy | Automated follow-up emails with special offers |
| Action | Convert prospect into customer | Tracking of sales metrics |
If you are a creative entrepreneur, incorporating a CRM system into your business can be a game-changer. By nurturing your leads and converting your sales, you can grow your business and achieve the success that you deserve.
Streamlining Creative Project Management with CRM
In the creative industry, project management can be a daunting task, especially when it comes to keeping track of multiple projects, deadlines, and team members. Fortunately, CRM (Customer Relationship Management) can provide a solution to these challenges. CRM is a software that helps businesses manage customer information and interactions while improving customer relationships. But it can also be used to optimize project management and workflow, saving time and increasing productivity.
Here are five ways in which CRM can streamline creative project management:
1. Centralizing Project Information
With CRM, all project information can be centralized and easily accessible by the team. This includes project details, timelines, budget, and client requirements. This information can be updated in real-time, ensuring that everyone is on the same page and reducing the chances of misunderstandings or missed deadlines. Additionally, a centralized system allows for easy reporting and analysis, enabling management to identify areas for improvement and make informed decisions.
2. Assigning and Tracking Tasks
With CRM, tasks can be assigned to team members, tracked, and updated in real-time. This allows for better collaboration and accountability. Team members can see what tasks they need to complete, who is working on what, and when each task is due. This helps to ensure that everyone is working towards the same goal and that deadlines are met.
3. Streamlining Communication
CRM can help to streamline communication between team members and clients. The software can be used to set up automated emails and reminders, reducing the need for manual follow-ups. Additionally, all communication can be logged in one place, allowing team members to access important information quickly and easily. This can also help to reduce miscommunication and ensure everyone is on the same page.
4. Managing Resources
In any creative project, time and resources are precious. CRM can help to manage resource allocation by tracking the time and budget spent on each task. This allows management to identify areas where resources are being over- or under-utilized and make adjustments as needed. Similarly, having accurate tracking can also help to provide better project estimates in the future.
5. Analyzing Data with Dashboard
CRM provides easy-to-use dashboards enabling management to analyze data and create actionable insights. CRM dashboard can be customized to display the data most valuable to the project and can make ad-hoc reporting easier. With this data, creative project teams can identify opportunities to streamline their projects and further streamline production.
Ultimately, CRM can revolutionize the way in which creative projects are managed. Consolidating project information, tracking team progress, facilitating communication, managing resources, and analyzing data can all help to increase the efficiency and productivity of any project. Best of all, by simplifying the project management and workflow of all creative projects, teams can fully focus on the tasks at hand, allowing them to generate their best work.
Leveraging CRM Data to Make Informed Business Decisions in the Creative Industry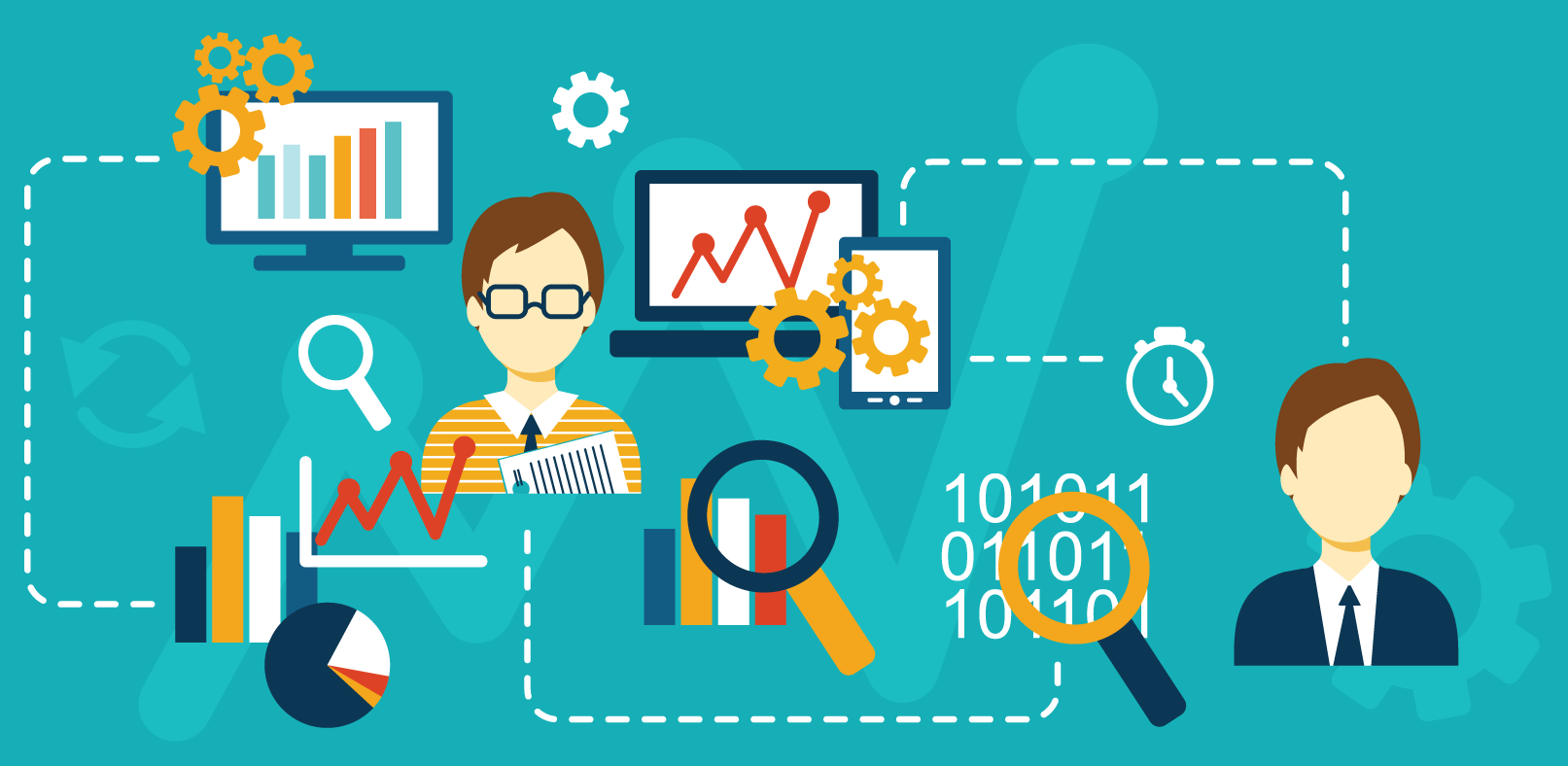 Source blog.sparksgroupinc.com
Customer Relationship Management (CRM) is a valuable tool that can help businesses in the creative industry to generate more revenue. By using the data collected through a CRM, creatives can make informed business decisions that can positively impact their bottom line. Here's how:
1. Understanding the Needs of Your Clients
By tracking customer interactions through a CRM, you can identify patterns in their behavior and preferences. This data can help you tailor your services to better fit their needs, leading to increased customer satisfaction and higher retention rates. Additionally, by knowing what your customers like and dislike, you can improve your marketing efforts to attract new customers with similar interests.
2. Improving Communication and Collaboration
A CRM system can centralize your customer data, making it easier for different teams in your organization to interact with customers effectively. This can help prevent communication breakdowns and ensure a consistent customer experience across multiple touchpoints. Furthermore, sharing customer data with other departments like sales and marketing can improve collaboration and build a more cohesive buying experience that increases brand loyalty and returns.
3. Streamlining Business Processes and Metrics
CRM software can provide valuable insights on business metrics such as customer lifetime value, win rates, and sales pipeline. This data can help you make smarter business decisions regarding staffing, pricing, and marketing strategies. Additionally, automation of some routine processes like lead nurturing and customer follow-up can save valuable time and resources, which are better spent on nurturing client relationships and business growth opportunities.
4. Identifying New Business Opportunities and Markets
By analyzing the data collected through your CRM, you may spot new opportunities you may have overlooked otherwise. For example, you may find that a particular industry or sector has increased demand for your services. You can tailor your marketing efforts to target these groups proactively. Further, as global competition increases, data-driven business models and customer-centric sales approaches are becoming a necessity.
5. Enhancing Strategies to Boost ROI
By tracking every aspect of your customer engagement process through a CRM, you can continually improve your selling strategies. This includes evaluating the sales funnels, identifying the best time to send emails, and optimizing the follow-up process with clients. Additionally, you can use CRM data to track referral stories, measure online user engagement and measure new customer acquisition costs.
6. Choosing the Right CRM Platform for Your Business
The benefits of leveraging CRM data to make informed business decisions in the creative industry are clear. But choosing the right CRM platform can be a difficult decision as there are several factors to consider, such as security, scalability, customization, and integration with other systems. It is crucial to choose a CRM system that aligns with your business goals, budget, and specific needs. This is a decision that should be made after a thorough analysis.
| CRM Platform | Key Features |
| --- | --- |
| HubSpot CRM | Free version available, easy to use, lead capture, web analytics, email tracking, and contact management. |
| Salesforce | Highly configurable, cloud-based, scalable, complete customer overview, and robust analytics. |
| Agile CRM | All-in-one CRM, easy contact management, analytics, sales marketing automation, and support. |
| Zoho CRM | Easy to use interface, customizable workflows, reports and dashboards, and automation. |
Leveraging CRM data to make informed business decisions in the creative industry can be a game-changer for your business. However, it's critical to choose a CRM platform that suits your needs, budget, and customer base. By selecting the right CRM system, you can improve communication and collaboration, streamline business processes, identify new business opportunities, and enhance strategies to maximize ROI.
Video : How Creatives Can Boost Their Business with CRM