Understanding Cloud Service Hosting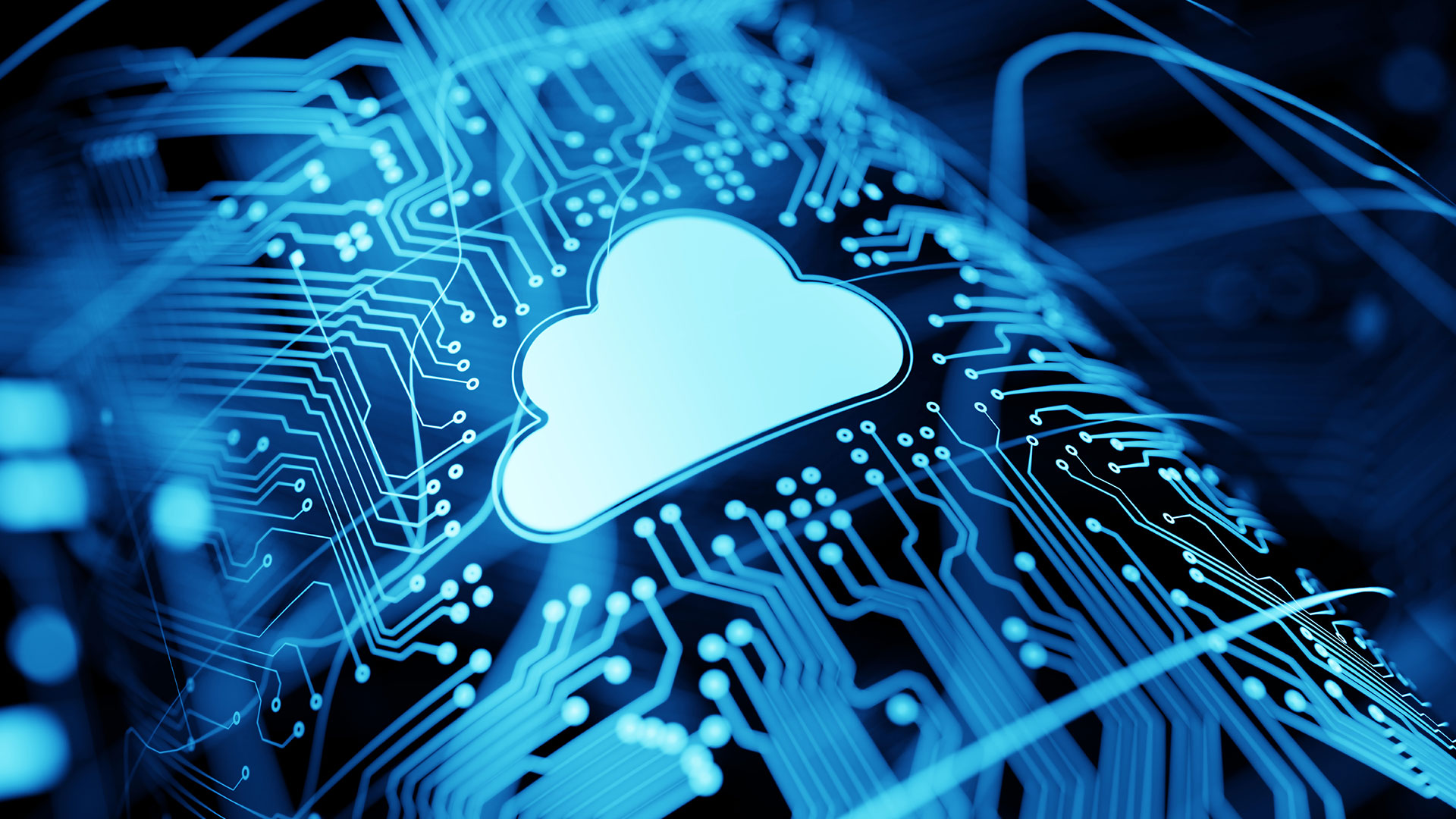 Source utimaco.com
Cloud computing has given the world the ability to store and access data and applications with an ease never before possible. Cloud Service Hosting is an option wherein enterprises can store and access data, scripts and applications on the internet through shared virtual server space, instead of relying on local servers, making it an ideal solution for organizations that need fast access to data and apps from any location. It works like renting an apartment in a shared complex, where you have your own space, and some common shared spaces or amenities. When a company rents out server space in a cloud computing portal, they can utilize the resources of the cloud service provider for storage, backups, security, and computing, for a single or multiple end-users.
Cloud hosting is a rapidly growing technology that has become the preferred option for businesses from all sectors. It makes it easy for entrepreneurs to securely host their websites and leave server management responsibilities to the experts. Cloud service providers offer comprehensive services that make it possible for organizations to store and access their data and applications from anywhere with an internet connection.
As businesses grow, their IT needs to grow with them. However, traditional hosting can be limiting, and upgrading it can be costly and time-consuming. Cloud service hosting offers a dynamic solution that can accommodate expansion without the drawbacks of traditional hosting.
The benefits of cloud hosting are numerous. Firstly, it eliminates the need for managing and maintaining expensive IT infrastructure for storing data, applications and managing security. Instead, the cloud provider takes up monitoring, maintaining and providing security patch updates. Secondly, it promotes collaboration by allowing different users to work on the same file in real-time. This is a great productivity tool when multiple users are working from different locations. Thirdly, remote data backup and disaster recovery are included in cloud service hosting. Should a company lose data due to natural disasters or power outages, the service provider can help recover the lost data, so businesses can focus on their core activities.
Cloud hosting also offers better accessibility and scalability. Cloud service providers offer services, such as automatic load balancing and server cloning that will enable businesses to increase their server capacity or shrink it as the business needs change, without any hassle. Companies can access their data and applications from anywhere, at any time, through the internet. This feature is particularly beneficial for businesses with employees working from remote locations.
The Cloud Service Hosting model also ensures high levels of both performance and security. Cloud service providers use state-of-the-art technology to give their customers access to top-of-the-line hardware and software. The service provider takes on most of the hardware and maintenance responsibilities, ensuring optimal server performance. Additionally, cloud providers provide security monitoring and management, intrusion detection and prevention, and round-the-clock security staff to identify, prevent and mitigate security-related incidents.
Cloud service hosting offers a more eco-friendly option when compared to traditional hosting methods. Organizations that opt for cloud hosting consume less power than those relying on traditional hosting. Cloud hosting providers have designed their data centers to use renewable energy, which significantly reduces their carbon footprint.
In conclusion, Cloud Service Hosting is an excellent choice for businesses that need scalable and dynamic hosting options, to accommodate their fluctuating needs without any risk to data security. Such companies can take advantage of the services offered by skilled professionals, who take care of maintenance, backup and security management, allowing the business to focus on its core functions while enjoying top-level hosting services.
Cloud Service Hosting: Benefits and Advantages
Scalability and Flexibility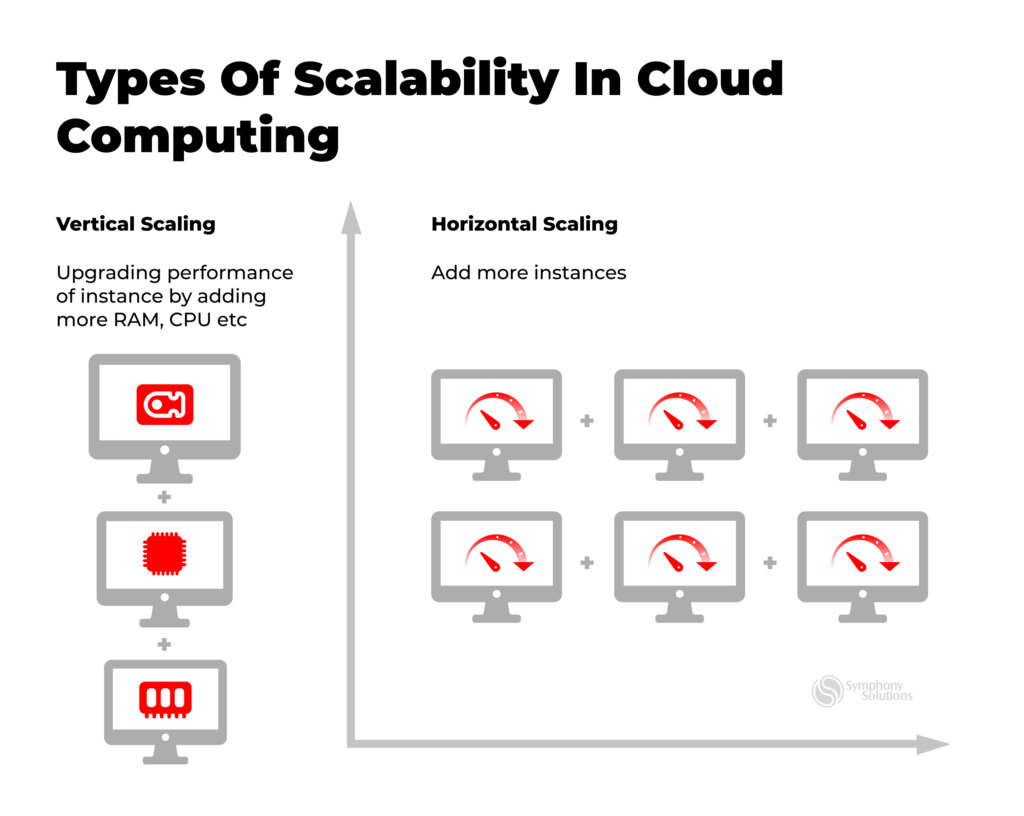 Source symphony-solutions.com
One of the significant benefits of cloud service hosting is scalability and flexibility. When you use cloud hosting services, you can increase or decrease your computing resources based on your requirements. Because of the pay-as-you-go pricing model, you can add or remove resources when needed, and you only pay for what you use.
This scalability and flexibility also make it easier for businesses to adjust their resources when traffic is high or low. For example, if you run an online retail store and experience a spike in traffic during the holiday season, you can automatically scale up your resources to meet the increased demand. Similarly, if your site receives less traffic during the offseason, you can scale down your resources to reduce your costs.
This kind of flexibility is not possible with traditional hosting services, which typically require you to sign a contract for a specific period and provide a fixed set of resources. If you need to upgrade or downgrade, you may have to renegotiate your contract, which could be time-consuming and expensive.
Additionally, cloud hosting allows you to deploy new applications or services quickly. Since the cloud is built on virtualization technology, you can spin up new instances rapidly and deploy them in minutes. You don't have to worry about provisioning hardware, installing software, or configuring networks. This ease of deployment and management enables businesses to be more innovative and experiment with new products or services without IT overheads.
In conclusion, scalability and flexibility are the hallmark of cloud service hosting. They allow businesses to respond to changing market conditions and customer demands quickly. Cloud hosting can provide businesses with the agility and speed they need to outpace their competitors and thrive in a digital economy that demands constant innovation.
Data Security and Disaster Recovery

Source community.nasscom.in
Data security and disaster recovery is key for any business. With cloud service hosting, the focus is on security and data integrity. Cloud service providers offer sophisticated data encryption and backup solutions that can protect your business from data breaches and ensure business continuity.
One of the benefits of cloud hosting is that your data and applications are stored in geographically diverse locations. This redundancy means that your data is safe even if one physical location is compromised. The cloud provider also maintains a backup of your data, which limits the risk of data loss due to human error or cyber threats.
Cloud hosting providers use advanced security measures such as firewalls, intrusion detection systems, and antivirus software to protect their servers from external threats. They also take care of patching systems, performing regular security audits, and ensuring compliance with industry standards like PCI-DSS, HIPAA, and ISO 27001.
Moreover, business owners are assured that cloud providers' data centers were designed to withstand disasters like hurricanes, earthquakes, and power outages. Cloud providers provide business owners with access to disaster recovery solutions that can replicate their data and systems to alternative locations in case of emergencies.
Lastly, cloud hosting providers provide businesses with real-time alerts, monitoring, and logging functionalities to ensure that the security of the platform is always assessed in real-time. This proactive approach ensures that cloud providers are constantly prepared to thwart any potential cyber attacks by detecting, identifying, and responding to any security threat that may face your organization.
In summary, cloud hosting is known for its high level of data security and disaster recovery capabilities. These capabilities provide businesses with peace of mind knowing that their mission-critical data is safe and that the potential for data loss due to breaches or disasters is significantly reduced.
Cost Savings

Source www.techfunnel.com
Another benefit of cloud service hosting is cost savings. Cloud hosting providers offer a pay-as-you-go pricing model, which means that businesses can only pay for the resources they use. This pay-per-use model contrasts with traditional hosting services that require businesses to sign up for a fixed set of resources and pay for them upfront or in advance.
Business owners who use cloud hosting services also avoid the costs associated with hardware, software, licensing, maintenance, and IT workforce. With cloud hosting, the cloud provider is responsible for managing the infrastructure, networking, operating systems, security, and application deployment. This management means that businesses can focus on their core competencies and not worry about IT overheads.
The cost savings associated with cloud hosting extend well beyond hardware and software-related expenses. The ease of deployment, management, and maintenance of hardware and software in the cloud eliminates the need for additional IT workforce or expensive IT consultants. This reduction of IT staff requirements directly translates to lower operating costs for your business.
Lastly, businesses can also avoid cyclical hardware and software upgrades, maintenance costs, and data center expenses. Cloud service providers take responsibility for hardware failure, repair, and replacement. Business owners can focus on their core activities, confident that their cloud hosting providers are keeping their products operational and up-to-date.
In conclusion, cloud hosting provides cost savings for businesses of all sizes; this attribute of cloud hosting is exceptionally beneficial for small/medium-sized businesses wanting to reduce their IT overheads. cloud hosting allows companies to operate efficiently by reducing hardware, software, maintenance, and personnel costs while avoiding cyclical upgrade costs, and data center expenses, freeing resources that can be focused on core business activities.
When it comes to low priced web hosting services, it's important to ensure that you also consider the cloud hosting offerings available to you. With the scalability and flexibility offered by cloud hosting, it's an option to definitely consider for your business. And speaking of business needs, cloud hosting for businesses is becoming increasingly popular due to its ability to handle large amounts of data and increased traffic.
Privacy and Security in Cloud Service Hosting

Source www.cybersheath.com
Cloud service hosting is becoming increasingly popular and businesses across various industries are shifting their workloads to the cloud. However, concerns over privacy and security remain a major challenge for cloud service providers. Addressing these concerns should be a top priority for businesses looking to move their services to the cloud. This section will discuss the privacy and security issues associated with cloud service hosting.
Data Privacy Concerns

Source www.abacustechnologies.com
Data privacy concerns are one of the main issues surrounding cloud service hosting. One reason for this concern is that data can be accessed from anywhere in the world, making it difficult for businesses to know who is accessing their data, and more importantly, for what purpose. As a result, businesses may risk data breaches or unauthorized data access.
Another data privacy issue that many businesses may not be aware of is the legal obligations surrounding data privacy in the cloud. Businesses are still responsible for ensuring that they comply with data privacy regulations even though their data is stored in the cloud. This means that businesses should carefully review the terms and conditions associated with their cloud service contract and ensure that their cloud service provider is also compliant with relevant regulations.
Moreover, businesses should also consider encrypting their data when storing it in the cloud. Encryption is the process of converting data into a secret code so that it is unreadable without a decryption key. This helps to safeguard data from unauthorized access.
Security Concerns

Source canadiancloudbackup.com
Another significant challenge that businesses face when migrating their services to the cloud is security. Cloud service providers typically provide a shared IT infrastructure, which increases the risk of data breaches or cyber-attacks. Businesses must ensure that their data is secure from unauthorized access, both externally and internally. This requires implementing robust authentication and authorization mechanisms, as well as monitoring access to their data to detect any anomalies.
The lack of transparency in cloud service hosting is another security issue that businesses should be aware of. Businesses may not know who has access to their data or where their data is being stored. This lack of transparency makes it difficult for businesses to assess the actual level of security provided by their cloud service provider. As a result, businesses need to ensure that their cloud service provider is transparent, providing regular security updates and reports.
Moreover, businesses should carefully review their cloud service contract and ensure that their cloud service provider has appropriate security measures, such as encryption, network security, and proper access controls. Additionally, regularly testing these security measures can also help detect vulnerabilities before they can be exploited by hackers.
Conclusion

Source www.slideshare.net
Privacy and security are crucial considerations for businesses looking to move their services to the cloud. To address these concerns, businesses should carefully review their cloud service contract and ensure that their cloud service provider has appropriate measures in place to secure their data. Additionally, encrypting data and monitoring access to the data can help protect against unauthorized access. Businesses should prioritize privacy and security when making the move to the cloud to ensure that their data is protected.
Cloud Service Hosting: Choosing the Right Provider
Understanding Your Business Needs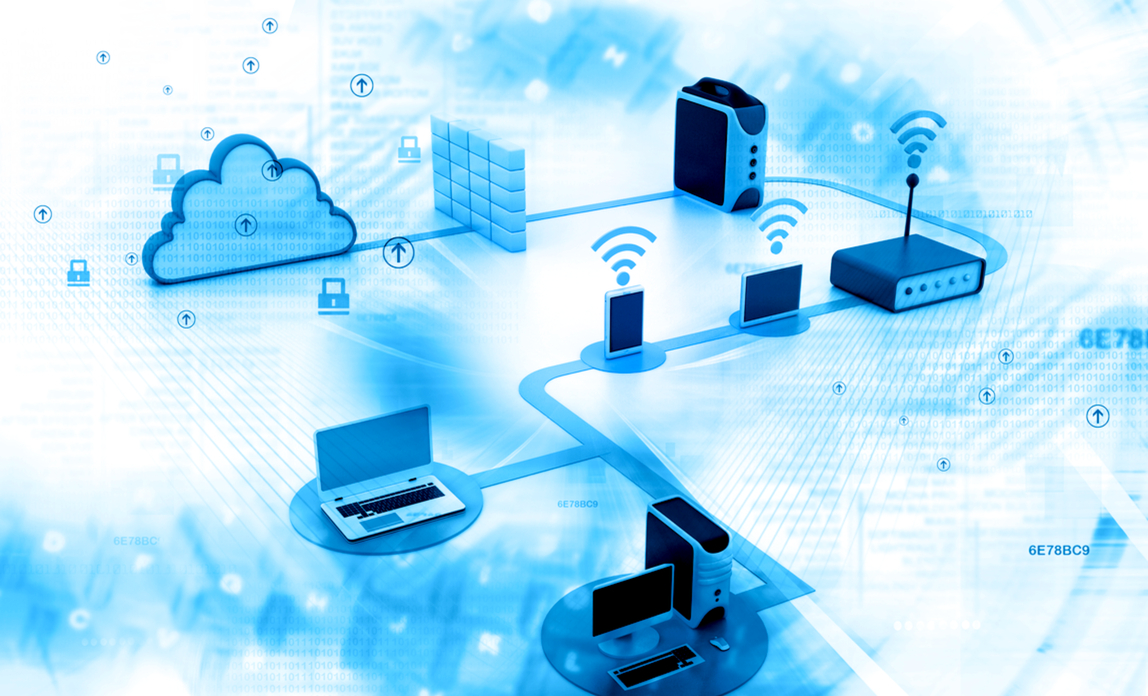 Source cheekymunkey.co.uk
Before embarking on the journey to choose the right cloud service hosting provider, it is essential to understand your business's hosting needs. Consider the size of your business, the complexity of your operations, and the level of confidentiality required in hosting your data.
The type of cloud service hosting you choose should be able to match your business needs to ensure you get value for your money. There are three main types of cloud service hosting:
Public Cloud Hosting: This is where a cloud service provider hosts your data on a public cloud, which is accessible to the public over the internet.
Private Cloud Hosting: This is where your data is hosted on an individual's private cloud infrastructure that is not accessible to the public over the internet.
Hybrid Cloud Hosting: This is a combination of both public and private cloud hosting, with sensitive data hosted on a private cloud infrastructure and the rest hosted on public cloud infrastructure.
Scalability and Availability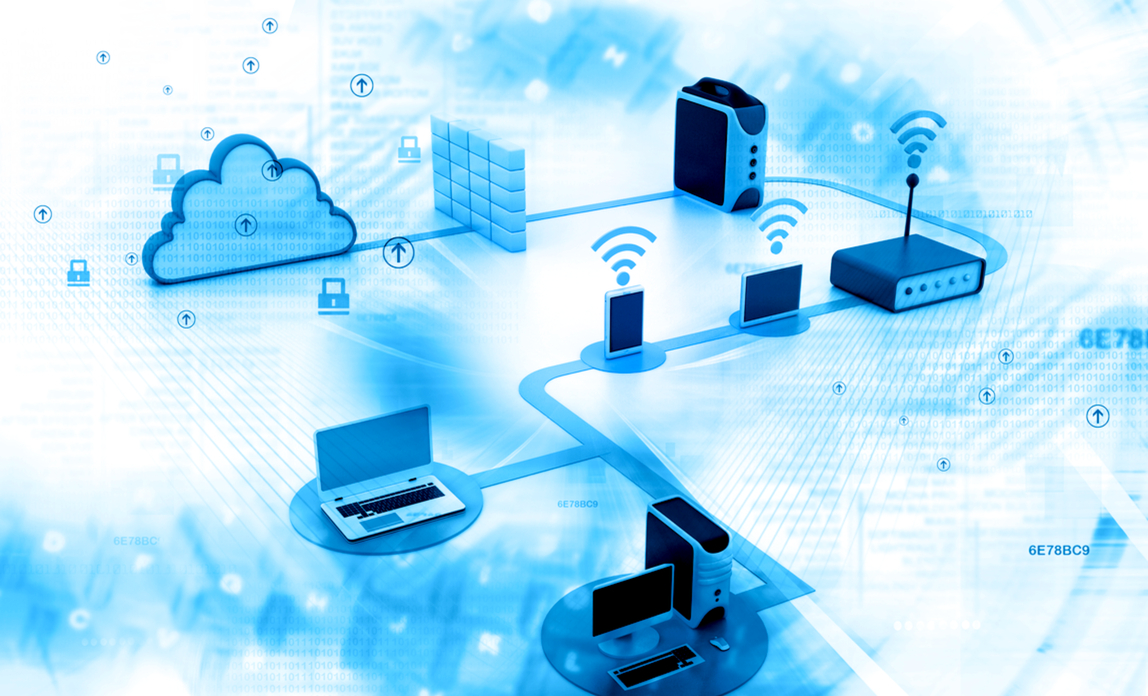 Source cheekymunkey.co.uk
Another crucial consideration when choosing the right cloud service hosting provider is scalability and availability. Your business is likely to grow with time, and you need cloud service hosting that can scale with your business growth.
The hosting provider should be able to provide you with a flexible plan that can accommodate increased traffic, storage needs, and expanded resource capacity. Also, the provider should guarantee availability and minimize downtime, which can negatively impact your business operations and potential revenue.
Data Security and Compliance
Data security is a critical aspect of cloud service hosting, and it is essential to choose a provider that prioritizes your data's security. The hosting provider should provide you with the highest level of encryption to ensure data confidentiality, integrity, and availability.
Your industry may have specific data security and compliance requirements that the cloud service hosting provider must comply with to ensure you meet industry standards. The hosting provider should be able to provide you with enough information on their data security protocols and standards they comply with to ensure your business data is secure.
Cost and Support Services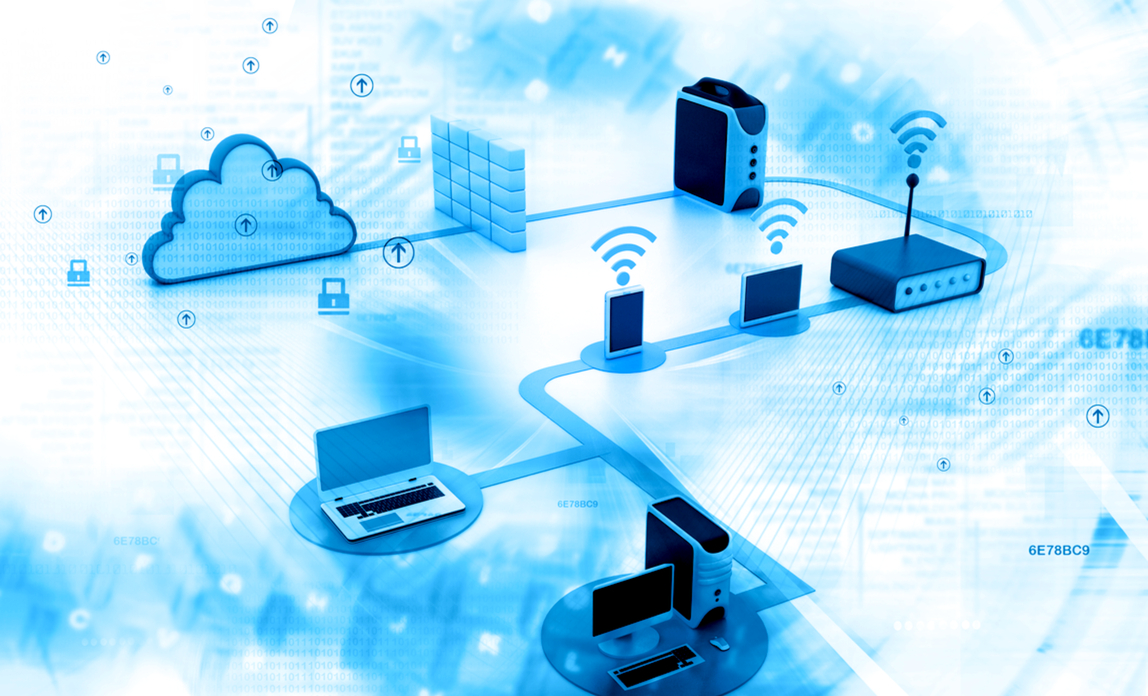 Source cheekymunkey.co.uk
Choosing the right cloud service hosting provider also depends on cost and support services. A provider that offers flexible pricing plans is essential to ensure you match your budget and business needs.
Additionally, a provider that offers support services is crucial, considering cloud service hosting requires constant maintenance and updates. The hosting provider should provide a professional and high-quality support team available 24/7 to respond to any maintenance or system issue.
In conclusion, choosing the right cloud service hosting provider depends on your business needs, scalability, data security, cost, and support services. By evaluating these factors, you can make an informed decision on the right cloud service hosting provider that suits your business needs, budget, and growth potential.
Migration to Cloud Service Hosting: Best Practices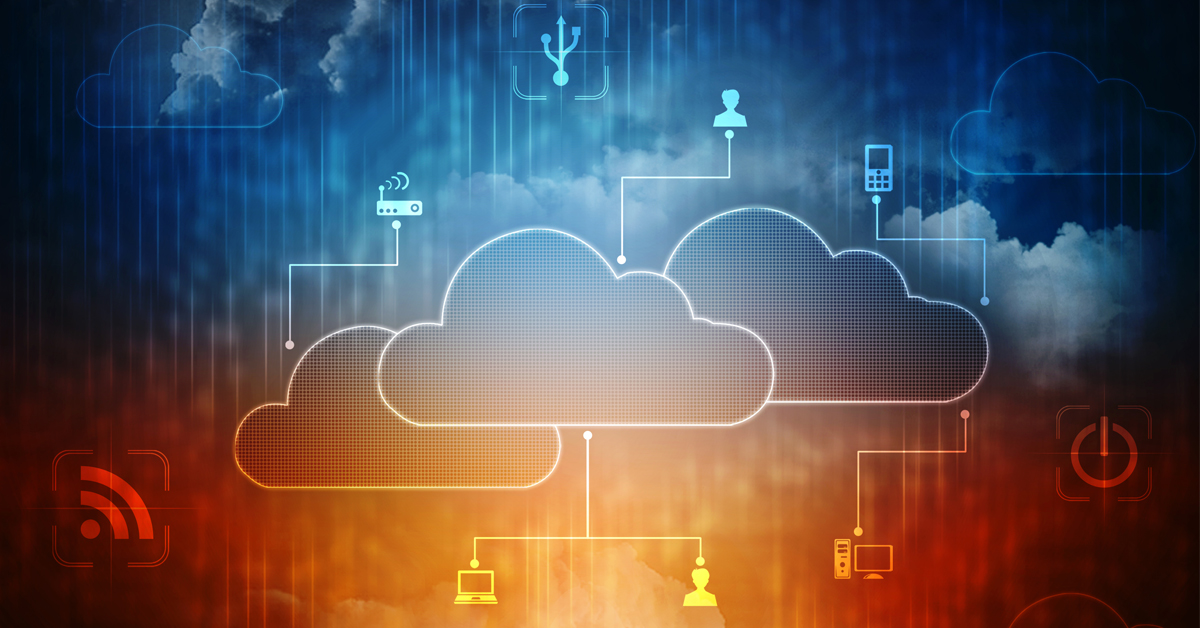 Source www.eginnovations.com
Migrating to cloud service hosting can be intimidating, but with careful planning and execution, the process can be successful. Here are five best practices to consider when migrating to cloud service hosting:
1. Identify Your Business Needs

Source canadawebservices.com
Before migrating to cloud service hosting, you need to identify your business needs. This includes examining your current infrastructure and determining what you need from the cloud service provider. Identify your storage, processing, and security needs to ensure you choose a cloud service provider that can accommodate them. A detailed analysis of your requirements will help you make a more informed decision about which cloud service provider to choose and what type of cloud to use.
2. Choose Your Cloud Service Provider

Source medium.com
Once you've identified your business needs and requirements, you should start looking for a suitable cloud service provider. Make sure the provider offers the features, services, and level of support necessary to meet your needs. Take into account the provider's reputation, reliability, security policies, and compliance certifications. You should also consider the provider's pricing and contract terms to ensure they fit within your budget and requirements.
3. Develop a Migration Strategy

Source www.slideshare.net
A migration strategy is a plan for how you will move your applications, data, and services from your on-premises infrastructure to the cloud service provider. A well-executed migration strategy can help prevent downtime and data loss during the migration process. Develop a detailed plan that outlines which applications and data to migrate, how to handle data replication and backups, and how to ensure data integrity during the migration.
4. Test Before You Migrate

Source medium.com
Before migrating to cloud service hosting, you need to test the migration process thoroughly. This helps detect potential issues that may arise during the migration and allows you to address them before going live. Test the migration process using a test environment that simulates your production environment as closely as possible. Make sure you test all components of your application and data, including security and compliance requirements.
5. Monitor Performance and Optimize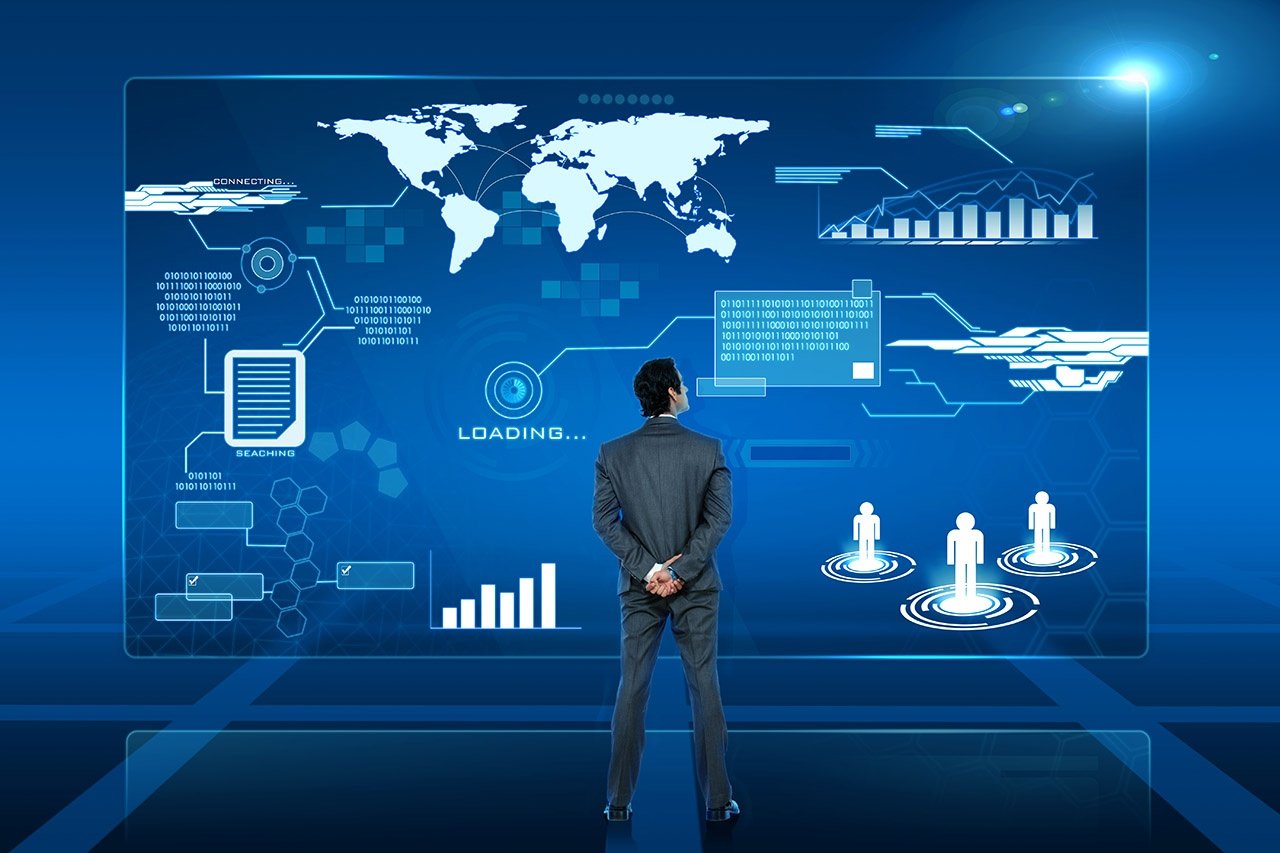 Source www.hava.io
Once you've migrated to cloud service hosting, you need to monitor the performance of your application and data to identify areas for improvement. Monitor key performance indicators, such as latency, throughput, and resource utilization, to detect any performance issues. You can then optimize your application and infrastructure to better use the cloud provider's resources and improve performance. Regularly monitoring and optimizing your cloud service hosting can help you get the most out of your investment.
In conclusion, migrating to cloud service hosting can be a daunting process, but by following these best practices, you can ensure a successful migration. Remember to identify your business needs and requirements, choose a suitable provider, develop a migration strategy, test thoroughly, and regularly monitor and optimize your cloud hosting.